Beckett Business Solutions launches partnership with eBay to create new dealer tools

By Susan Lulgjuraj | Beckett Sports Card Monthly Editor
LAS VEGAS — Dealers and retailers ripped open their packs from Panini America on Sunday at the 2014 Industry Summit. Inside were specially marked cards "2014 Summit" and featured players from all four major sports and numbered as high as five copies.
While the cards were a fun way to kick off the Summit – especially for those who pulled big autographs – it was a sneak peek at Beckett Business Solutions. These cards were immediately uploaded to BBS's new eBay selling tool, available for dealers starting Monday, the official launch of the company.
"We have hundreds of millions of potential collectors in sports fans globally out there that we are not interacting with right now," said Rob Veres, Vice President of Beckett Business Solutions. "Manufacturers provide us with amazing products, but amazing products alone can't sell the cards. We as an industry need to work closer together to ensure we can get these products out to the people.
"Two things that are going to do that are technology and eyeballs. With Beckett Business Solutions, we believe we are bringing both to the counter because we partner with eBay to make listing on eBay far more seamless and profitable for everybody."
BBS has partnered with eBay to create a tool that will help dealers sell thousands of cards on the online auction site. One of the issues dealers face is selling commons and inserts on eBay. High-priced and rare cards do well on the site, but the labor to scan all the commons and post them on the site can be counterproductive.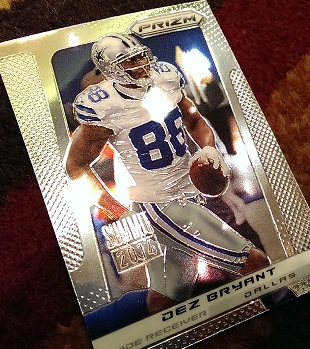 BBS will provide access to the Becket database and an image repository. Dealers use the system by selecting how many cards they have of an item using the Beckett Accelerator, what percentage of book price they want to list the cards, and then can publish it to their own storefront, eBay or Beckett Marketplace depending on the package. BBS provides customers with their own website for as low as $99.
Some packages include eBay listings without any insertion fees from 10,000 up to unlimited.
BBS can help collectors, too. Many dealers will offer shipping promotions such as Burbank Sports Cards, which Veres owns, has been using the tool in a soft launch. It currently offers free shipping when two or more cards are bought on eBay.
Veres and Beckett Media have been in talks with eBay since last summer, and now was the time for eBay to jump on board.
"I felt like eBay was doing a very good job selling vintage cards, graded cards, but we are trying to update our website and give people better quality images, and get more inventory on the site," said eBay's Austin Vance, category lead for sports memorabilia. "EBay wants to be the place where people could find any card they are looking for and we weren't doing that."
EBay has felt recent competition from Amazon and COMC. COMC has become one of the top places for sellers and collectors when it comes to commons and inserts. Its image repository is one of the best features of the site.
These sites have taken away some of eBay's sales, and the company is looking to recapture that as well as gain new customers.
"Is there competition? Yes. Do we need to step up our game? Yes," Vance said. "But I don't know if that was part of why we are doing this, but this is an innovating way to sell in the hobby."
BBS's tools aren't for every seller. The product is geared for dealers who move a lot of inventory – thousands of cards.
"This product is for those who make a living selling cards or those aspiring to make a living doing so," Veres said.
To learn more about Beckett Business Solutions, visit the site at www.beckettbusinesssolutions.com
Susan Lulgjuraj is an editor at Beckett Media. You can email her here with questions, comments or ideas. Follow her on Twitter here. Follow Beckett Media on Facebook and Twitter.