Beckett Basketball: A look at 2012 via our covers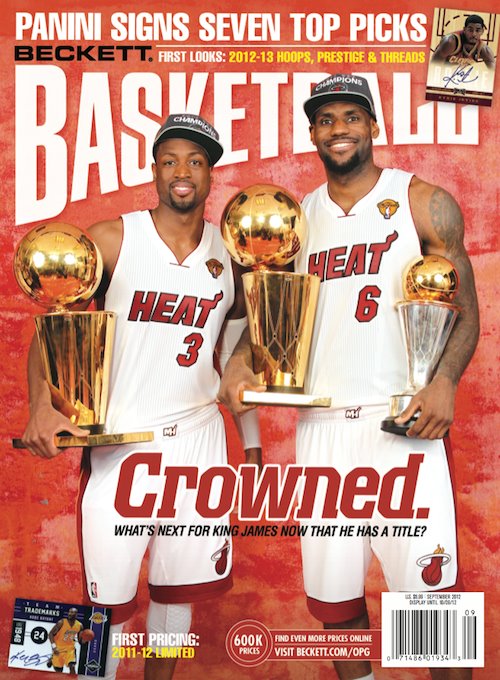 By Chris Olds | Beckett Basketball Editor
As 2012 winds down, we figured we'd take a few minutes to take a look back at 2012 via the covers of Beckett Basketball — a magazine that only published eight times this year but will be making the move back to monthly in 2013.
Heck, we're already working on March's issue.
Loading ...
It was a choppy time for NBA collectors with limited releases and no Rookie Cards, but that time is over as we're pretty fan into a new season and a double-dose of RCs to make up for lost time.
Here's a gallery of the 2012 covers — we want to know, just for kicks, which one you liked best.
And if you want to give us your rundown of 2012, do that in the comments.
Chris Olds is the editor of Beckett Basketball magazine. Have a comment, question or idea? Send an email to him at colds@beckett.com. Follow him on Twitter by clicking here.