Beckett Authenticates Babe Ruth Autographs From 1933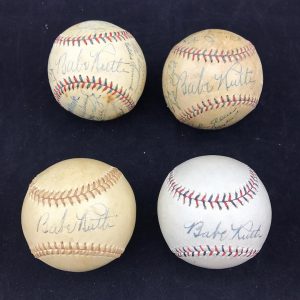 Beckett Authentication's Steve Grad was recently able to authenticate two separate Babe Ruth autographed baseballs from 1933.
"It's pretty amazing that both of these items were genuine," says Grad.
They were submitted at Mill Creek Sports for authentication. One ball is an American League All-Star signed baseball and the other is a New York Yankees signed ball.
Check out Beckett Authentication's website to submit your own items for authentication.