Beckett Auctions To Feature BGS 9.5 1986-87 Fleer Set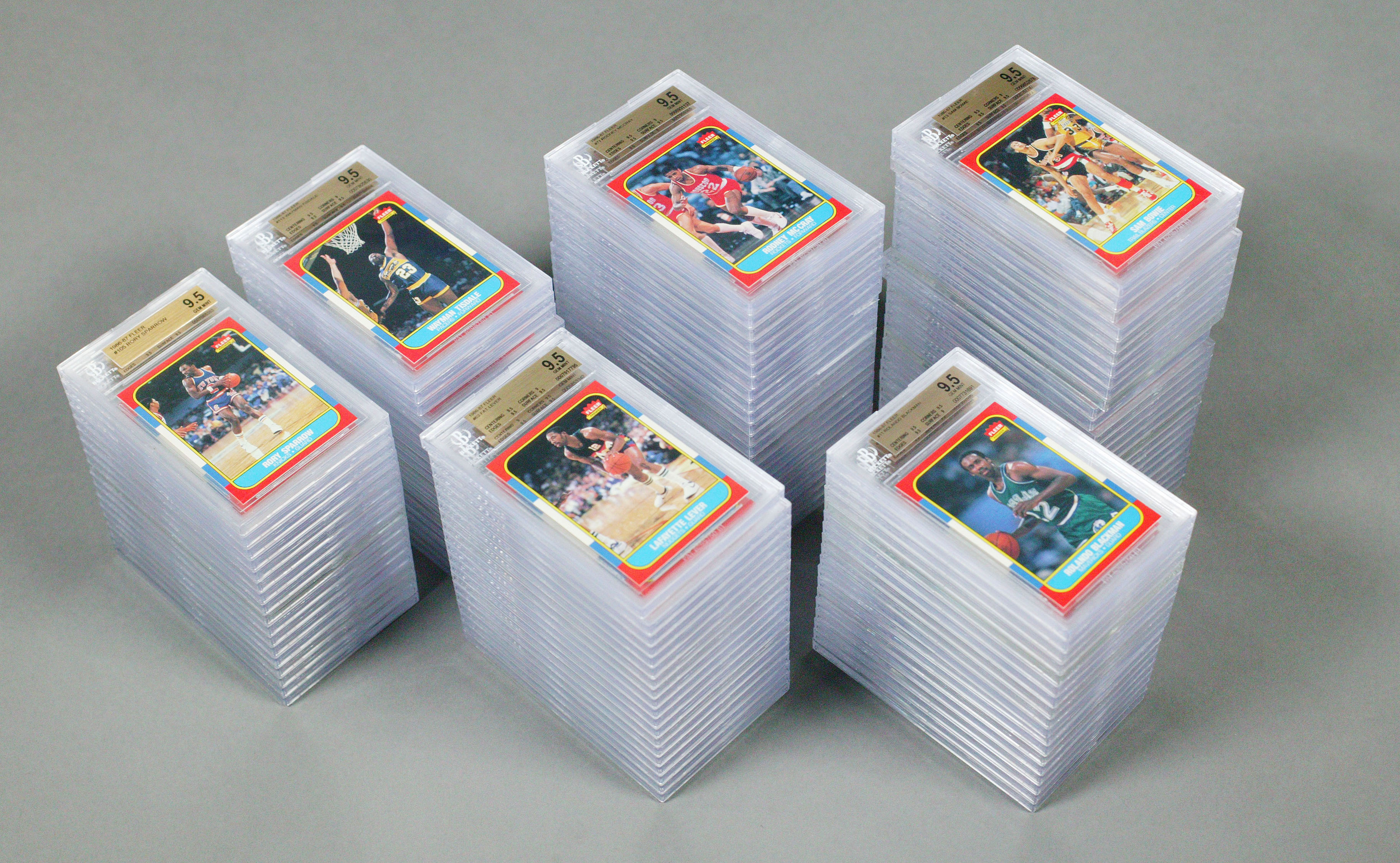 By Stephen Laroche | Beckett Basketball Editor
Beckett Auction Services is pleased to announce that it has obtained one of the finest known 1986-87 Fleer Basketball sets in existence and it will be put up for bidding during their February event. Each of the 132 cards in the set have been slabbed by Beckett Grading Services and every one of them has received a grade of BGS 9.5.
In this hobby, there are few sets more revered than the landmark basketball collection that Fleer issued during the 1986-87 season. Loaded with rookie cards, including the iconic one of Michael Jordan, it is a challenge to receive a high grade on any of the cards due to the presence of color borders and centering issues.
"We are super excited to offer this set in our February auction because it's not just a centerpiece of the basketball hobby, but the whole hobby," said Rob Springs of Beckett Auction Services. "The amount of time it takes to put a set like this together and just the overall toughness to build this particular set is quite a feat. Being able to sell a complete 1986-87 Fleer Basketball BGS 9.5 set is something Beckett Auction Services are proud to do."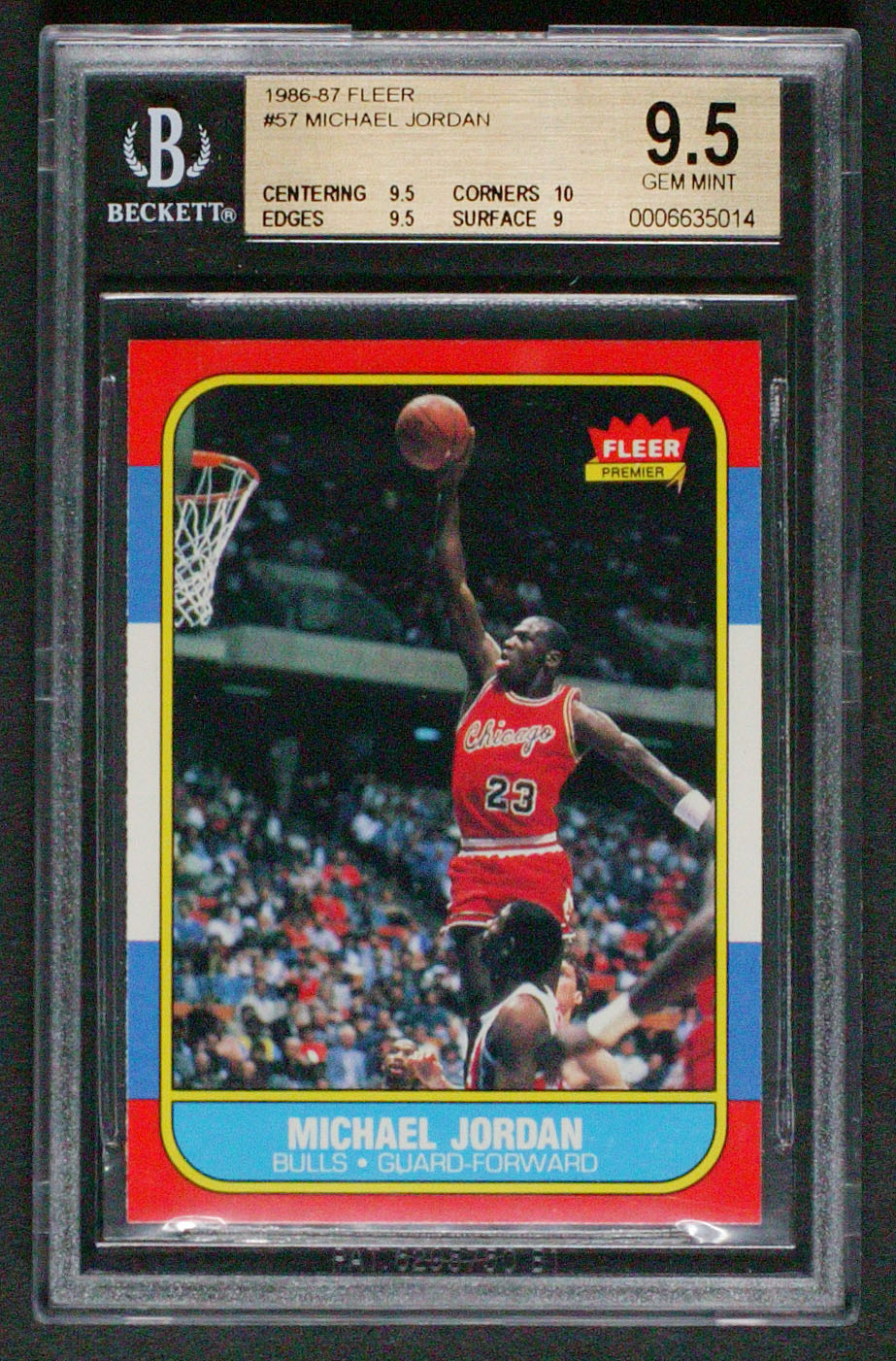 The story behind this particular set is an interesting one as the consignor put a great deal of effort and time into putting it together.
"It did take almost 1,000 hours and over two years to complete with over 100 cards submitted for either crossover or grading in addition to purchasing the 9.5's," they noted.
The difficulty in putting a 9.5 set together is further emphasized through a look at its BGS Population Report. There are several cards which have had 25 copies or less receive the grade, including rookie cards of Mark Aguirre, Manute Bol and Fat Lever along with stars such as Robert Parish and Adrian Dantley. BGS has graded over 49,000 cards from this set over the years, but only 5,255 have received a 9.5 grade.
At the time it was issued, 1986-87 Fleer Basketball was not a hit within the hobby despite the fact that it was the first product of its kind to be issued in wax packs in five years. Boxes were often closed out at bargain prices from retailers, but a savvy few collectors knew that the release had potential. Within three years, the market for these cards began to explode and their scarcity helped drive a segment of the market that was starting to grow.
Today, a complete ungraded set is valued at $900, but it is expected that this graded one will reach bids exceeding $25,000.
Loading ...