Beckett Auctions lands Benanti Collection
Beckett Auctions is pleased to announce the acquisition of items from The Benanti Collection. This collection comes from a former employee of Xograph, the lenticular printing company who was responsible for the three-dimensional items released by Topps and Kellogg's throughout the 1970s and 1980s.  He later worked for Sportflics and also did photography for Topps.  The collection includes everything from uncut sheets to prototype cards and signed baseballs. It also includes an authenticated Andy Warhol "Daisy" three-dimensional print.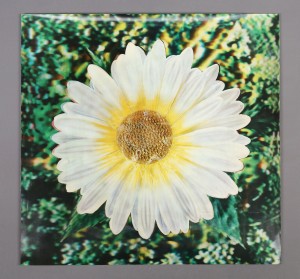 "This is a massive and incredibly significant collection", said Rob Springs, Business Lead for the Auction Division.  "Many of the items we will be offering over the next few months have never been seen in the hobby. We are very pleased to be able to offer these items up for auction in both our Goodwin and Beckett Monthly auction houses."
Notable pieces in the collection include the Warhol print, a 1968 Topps 3-D Test File Copy Roberto Clemente, a 1968 Topps 3-D Prototype of Bart Starr, as well as several notable uncut sheets from the Kellogg's 3-D era.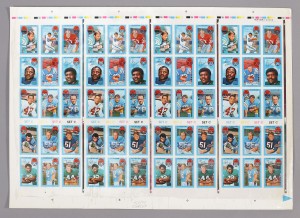 The Beckett Auctions Division, comprised of both Goodwin & Co. Auctions and Beckett Auction Services, will begin auctioning pieces from The Benanti Collection with the Beckett Auctions April auction, which begins on the April 9 and ends on April 19. Look for pieces from the collection in both auction houses throughout the year.
For a complete look at all of our items, please take a look at our full catalog or take a look at a few images below. New users are encouraged to register here.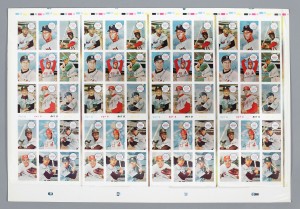 1970 Kellogg's 3-D Baseball (3) Uncut Sheets Labeled "Set B", "Set C" and "Set D" – includes Roberto Clemente, Reggie Jackson, Ernie Banks and more from The Benanti Collection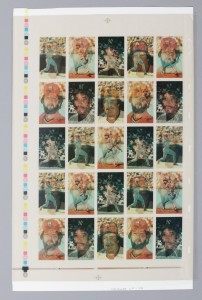 1985 Sportsflics 3-D Prototype Uncut Sheet (25 up form) includes Mike Schmidt, Dave Winfield and Bruce Sutter from The Benanti Collection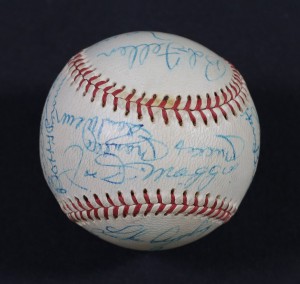 Vintage Spalding Reach Autographed AL Baseball (Joseph Cronin) with 17 Signatures including Mickey Mantle and Joe DiMaggio w/JSA Authentication from The Benanti Collection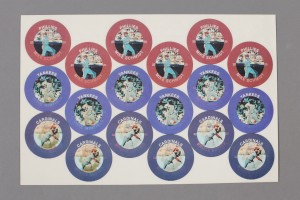 1985 7-11 Slurpee 3-D Prototype Uncut Sheet (18 up form) includes Mike Schmidt, Dave Winfield and Bruce Sutter from The Benanti Collection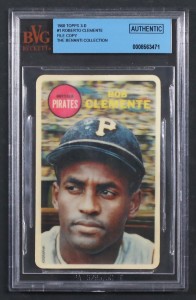 1968 Topps 3-D #1 Roberto Clemente File Copy (included in this month's Goodwin & Co. auction starting late April)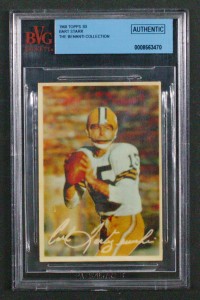 1968 Topps 3-D Bart Starr Prototype