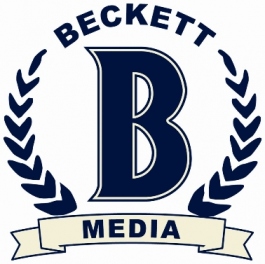 A letter to our members:
We would like to take this time to address the website concerns which many of you have voiced through forums, emails, or posts on Facebook and Twitter. We apologize for the performance issues that we have been experiencing of late, in particular the difficulties using Organize, and searching the Online Price Guides and Marketplace. Our online goal is, and has always been, to provide a stable platform for our members to build and manage their collections. In trying to meet the needs of so many collecting styles and so many collections, we now find that we are extending the capabilities of our system.
We are working to resolve these performance issues for you by making our system more scalable for all our future expansion needs, which allows us to offer a more pleasurable user experience to our valued collectors. While work on this has begun, we do want to mention that it will take some time to complete as we do not want to resort to a quick fix which will be ineffective in a few months. Here is a list of items we are planning:
1) The first is to ensure our database can handle the large number of data queries that our customers demand each day. This will include rebuilding the structure of Organize in the database. Because of the complicated nature of Organize, we have estimated it will take 3 weeks to rebuild before it is handed over to our testing teams for evaluation.
2) In the near short term, we will try to make some changes which we think will have a positive impact on website performance:
a) Emptying the Trash Folders. If items are in a Trash folder, we are considering these items as trash and not part of anyone's collections; and therefore something that can be removed. There are millions of items in the Trash folders which contribute to the performance issues. We know that some of you have had difficulty using the Empty Trash button, so we will be removing ALL Trash items from the Trash folders. This will be a one-time occurrence. We will also adjust the functionality of the Empty Trash button for those who may move a large amount of items into Trash in the future. If you have over 100,000 items in Trash and use the Empty Trash button, a notice will appear stating that the Trash will empty the next day. This is a temporary step until everything is resolved.
b) Calculating Collection Values. We will adjust the functionality of the Calculate button for those of you with extremely large collections. Whenever the Calculate button is used, there is a tremendous load on the database which slows things down for everyone. If you have over 100,000 items in a collection and use the Calculate button, a notice will appear stating that the Total Collection Value and/or Total Beckett Value will be available the next day. Upon returning to Organize at that later time, the calculated values will appear. This is a temporary calculation process until everything is resolved. Total Access subscribers will still be able to calculate the value of their collections, regardless of size, without any delay.
3) As a final step, we will rebuild the search engine indexing, including the addition of new hardware. This will greatly improve the performance of Organize, Online Price Guides, Trade, Marketplace, and all pages of beckett.com. We will keep you posted on the progress of this step as it will be initiated after we have completed Step 1 (as described above).
Our number one priority still remains offering you the best user experience, one that greatly surpasses the site stability we experienced in 2012 and early this year. We will focus all our energy on making the website an even more enjoyable place for you to collect. We have so many great ideas and ways for you to utilize the information Beckett has been maintaining for over 25 years, and we want to provide our members with the best website in which to do it.
We appreciate your business and thank you being a valued member of beckett.com!
Sincerely,
Bill Sutherland
Chief Hobby Operations Officer