Beckett acquires fantasy sports platform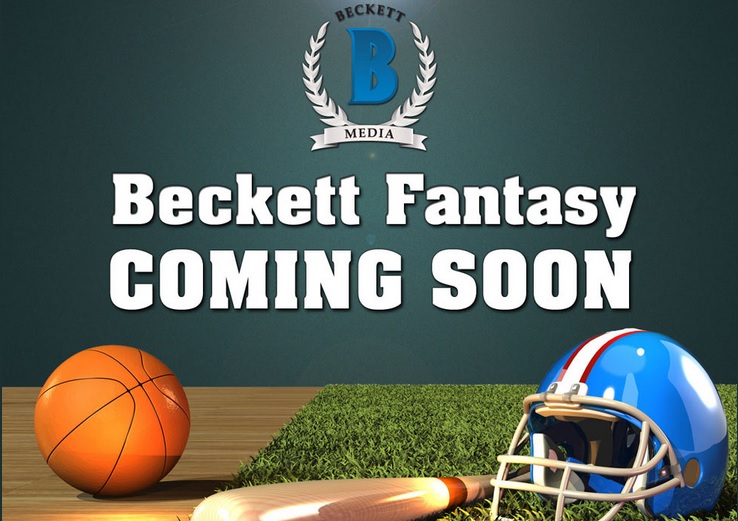 Beckett Media is entering the fantasy sports world, bringing fans closer to the game.
Beckett has announced the acquisition of WPS Fantasy, an online and mobile platform for fantasy sports based in Lexington, Ken., on Friday.
"Our mission is to facilitate trade and lead the collectibles industry with our dynamic products and services, keeping the core interests of our valued customers in mind," said Sandeep Dua, President of Beckett Collectibles. "With this acquisition, we move one step forward in getting the collector community together to engage with another brilliant piece of technology, all on one unified platform."
WPS has provided daily fantasy leagues for football, basketball, baseball and hockey. Fantasy players can take part in season-long leagues or just for a day.
Beckett Fantasy will provide sports fan with unique fantasy leagues, as well as integrate many of the popular features fans enjoy throughout the year.
Card collecting and fantasy sports work hand in hand these days. Trading card companies have begun using key stats for fantasy sports on the backs of cards. Cards can also give fantasy sports players an edge as card companies include prospects and rookies in their products.
"Beckett is pleased to announce a key acquisition that will deliver on its strategy to diversify its business through expansion into the sports fantasy industry," Dua said. "The strategic acquisition of WPS Fantasy brand reinforces our business model and market positioning in the collectibles space."
Check fantasy.beckett.com for updates as the product is expected to launch soon.