Batman v Superman Trading Cards Available with Digital Pre-Order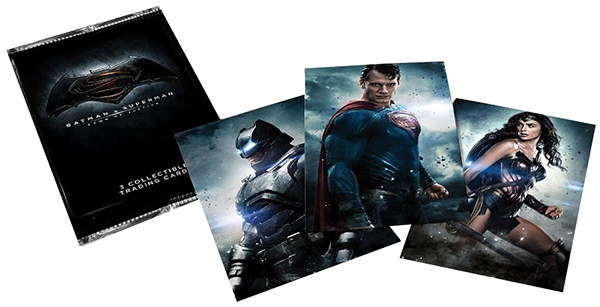 By Ryan Cracknell | Hobby Editor
You'll be hard-pressed to find many Batman v Superman trading cards out in the wild. A standard release doesn't appear to be in the works. Instead, collectors have been left to look elsewhere — like Canadian coin collections. And wouldn't you know, it's up in the Great White North where another small set of Batman v Superman cards have been spotted.
Amazon.ca has an offer connected to the Batman v Superman digital copy. If you pre-order the movie, you get a code that locks in a digital version of the movie once it hits the home market. There's also a coupon for $8 off a movie ticket to see it in the theater. But on the trading card side, the big draw is what most will see as the throw-in item.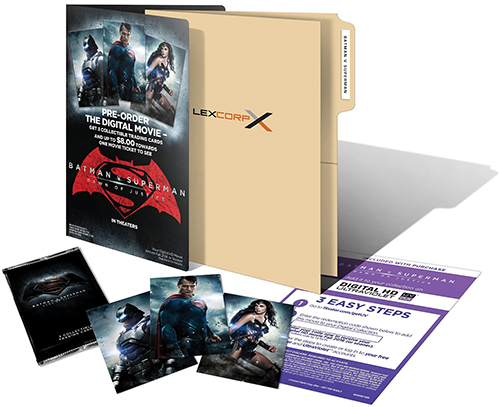 A pack of three Batman v Superman trading cards is also part of the package. The film's three iconic superheroes — Batman, Superman and Wonder Woman — each have their own card. If the images seem familiar, it's because they've been used on theatrical posters.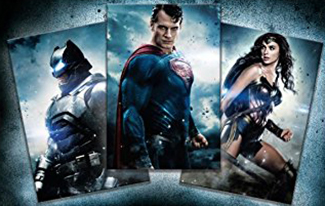 The cost of the Batman v Superman digital copy package is $38.99 CDN. There doesn't currently appear to be a similar package available on the American version of Amazon, although that could change.
Comments? Questions? Contact Ryan Cracknell on Twitter @tradercracks.