Bat brands get spotlight in 2015 Topps Tier One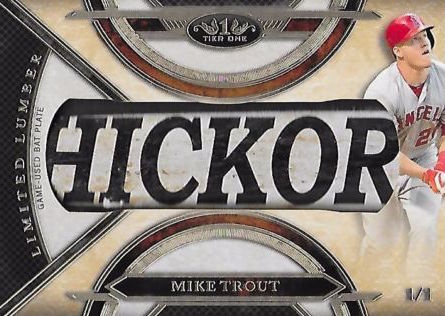 By Chris Olds | Beckett Baseball Editor | Commentary
I've always had a soft spot as a collector for game-used bats, which are perhaps the most-personalized pieces of equipment for a player.
The wear and tear that a bat shows only adds to a bat's mystique, its intrinsic value. The same can be said for players' choices in modifications — and with all of the bat companies out there these days approved for use by MLB players a brand of bat can be directly tied to a player, too, beyond just a specific model that they're always known to use.
One type of game-used bat card in 2015 Topps Tier One, which arrived in hobby shops today, is the Limited Lumber set. It is a tad different from those typically found in packs. This time, at least on some cards in the set, the center brand of a bat gets the nod as the showcased piece of lumber in the 1/1 creations.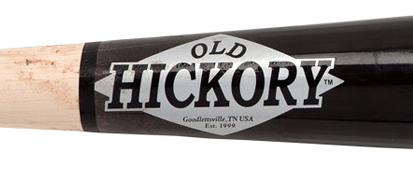 Is it a first? Perhaps. I can't recall there being a set specifically showcasing bat center brands before. Player nameplates? Sure. Bat knobs are common, too. These? Well, they seem a bit different.
What caught my eye first? I almost thought it was a hockey stick embedded into a baseball card — the center brand for Mike Trout's Old Hickory model was so nestled into the card I couldn't even tell that it was round. Stick cards have been common in hockey, and the brands of the piece are showcased quite well on those cards. For reference, an image of the center brand from a Trout gamer is also seen here.
The checklist for the set is a deep one and it was previewed as being one as many as 100 cards — the final checklist actually shows a few more than that — with "unique bat pieces" the main aspect of each card. They're certainly unique … at least the ones I have seen so far.
Tell us what you think of these cards in the comments below.
Chris Olds is the editor of Beckett Baseball and Beckett Sports Card Monthly magazines. Have a comment, question or idea? Send an email to him at colds@beckett.com. Follow him on Twitter by clicking here.