Basketball Card March Market Madness – Beckett Pricing Insider
Here's mid-March update of some recent movers in basketball cards:
1. 1997-98 Metal Universe Michael Jordan
As prices skyrocket even higher for the Michael Jordan Precious Metal Gems parallels, the base card value has seen a dramatic increase as well of late. This is now a $40-$100 card and trending upward, with high graded versions selling for even more. Keep an eye on the Metal Universe Championship Jordan as this card is also seeing increased collector interest.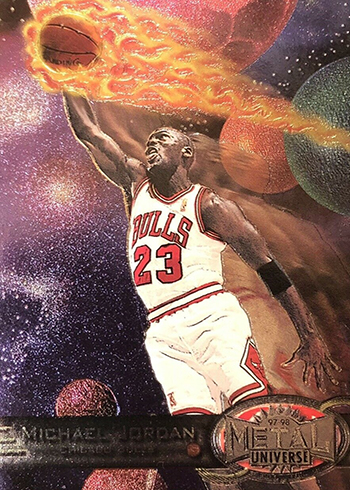 2. 2012-13 Panini Prizm LeBron James
Speaking of hot base cards from popular sets, the #1 card from the inaugural Prizm set has experienced a nice price uptick into the $12-$30 range. Though LeBron may be the King, other Prizm base cards of high-profile stars such as Steph and Kobe are also gaining heat. As prices rise, expect more graded versions to hit the market as collectors capitalize on high-condition copies from this iconic set.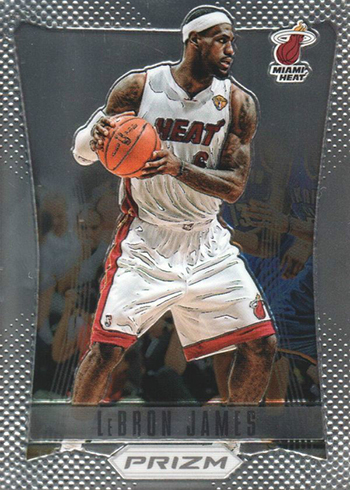 3. 2013-14 Panini Prizm Giannis Antetokounmpo
Antetokounmpo's run at MVP has pushed this Beckett Hot List staple to new heights. After a bit of an early season pricing ebb and flow, the card now sits in the $60-$150 range, with solid Gem Mint sales prices in the mid to upper $200s. As the playoffs approach, expect even more interest in this go-to Antetokounmpo Rookie.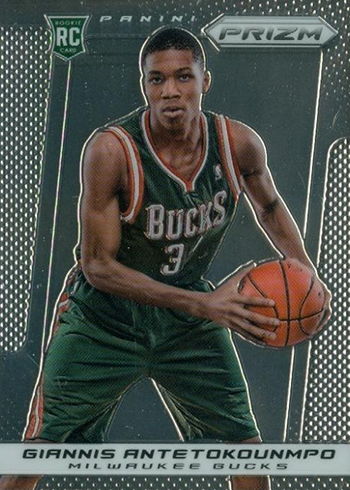 4. 2016-17 Panini National Treasures Pascal Siakam
Siakam stays in the spotlight for another week as his National Treasures RPA saw a significant price boost bolstered by a couple of $1,000+ sales. A year ago, this card could be had for less than $100! Siakam is outperforming practically all of his more highly touted classmates and collectors have taken notice.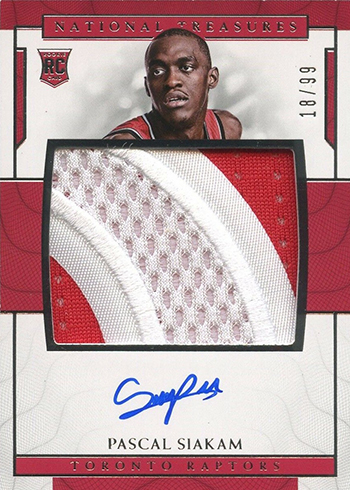 5. Trae Young
Finally, another 2018-19 rookie is heating up! The Atlanta point guard has had several recent impressive outings, including a monster 49-point, 16-assist, eight-rebound effort in a quadruple overtime loss to the Bulls. Breakout performances such as this have his Rookie Card values on a significant rise.