Hall of Famer Gary Carter loses cancer battle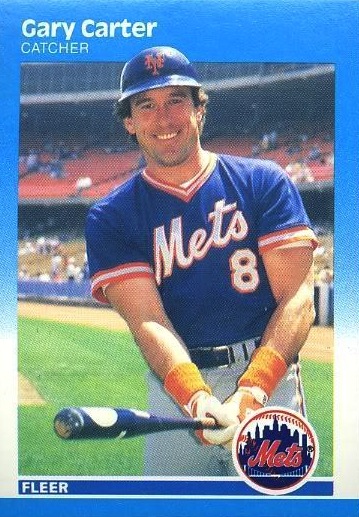 By Chris Olds| Beckett Baseball Editor
Baseball Hall of Famer Gary Carter, a member of the 1986 World Series champion New York Mets, lost his battle with cancer on Thursday. He was 57.
"The Kid" played 19 seasons in the majors for the Expos, Mets, Giants and Dodgers, hitting .262 with 324 home runs and 1,225 RBI. He was an 11-time All-Star, twice the MVP of the Midsummer Classic, and a three-time Gold Glove winner behind the plate. He retired in 1992 and was inducted into Cooperstown in 2003 on his sixth try.
On cardboard, Carter appears on 2,746 different cards in the Beckett.com database with his Rookie Cards coming in the 1975 Topps and 1975 O-Pee-Chee sets. Before the news, his Topps RC commonly sold for $15 or less, while his OPC card topped out at $25 — both bargains within the era.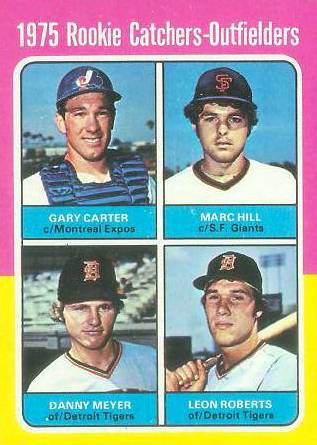 Once a reluctant signer of cards — at least with in-person autograph seekers as he preferred to sign cards only for charitable donations — Carter signed 858 different certified cards through the years and appeared on 1,126 memorabilia cards. In all, his cards that aren't too rare to price total more than $21,850. Donruss/Playoff produced the most Carter cards with more than 1,200, while his entire career was captured by Topps on just 729.
Carter's most recent autographed cards can be found in 2011 Topps Tribute as he signed 10 different cards in that product. His only other autographs released last year were in the 2011 Topps Topps 60 autographs and Relics sets and the 2011 Topps Diamond Anniversary autographs.
MLB commissioner Bud Selig praised Carter for his play in a statement.
"Driven by a remarkable enthusiasm for the game, Gary Carter became one of the elite catchers of all-time," Selig said. "'The Kid' was an 11-time All-Star and a durable, consistent slugger for the Montreal Expos and the New York Mets, and he ranks among the most beloved players in the history of both of those franchises. Like all baseball fans, I will always remember his leadership for the '86 Mets and his pivotal role in one of the greatest World Series ever played.
"On behalf of Major League Baseball, I extend my deepest condolences to Gary's wife Sandy, their daughters Christy and Kimmy, their son D.J., their grandchildren, his friends and his many fans."
Chris Olds is the editor of Beckett Baseball magazine. Have a comment, question or idea? Send an email to him at colds@beckett.com. Follow him on Twitter by clicking here.