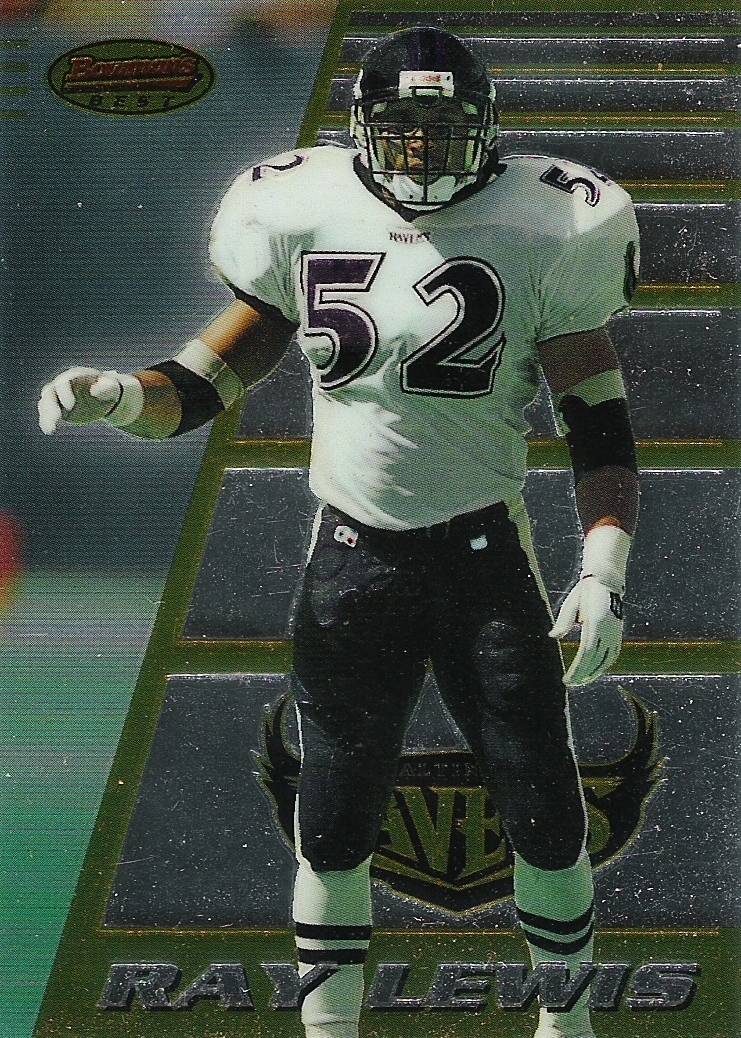 By Susan Lulgjuraj | Beckett Football Editor
Baltimore Ravens Ray Lewis told his teammates his was retiring at the end of the season, according to reports.
Lewis missed most of the year after tearing a triceps muscle, but that didn't diminish his career. On the field, Lewis has been one of the best defensive players. He's a two-time NFL Defensive Player of the Year and MVP of Super Bowl XXXV.
Lewis has been a mainstay in Baltimore since 1996, and the news hit some Ravens hard.
Daniel Downey, a Baltimore Ravens fan and collector, reflected on Lewis' career for Beckett.
"You have to be from Baltimore to know what Ray Lewis means to football and the Baltimore Ravens. There are two familiar faces of Baltimore, and that is Cal Ripken, Jr. and Ray Lewis. They both do so much for Baltimore and the people in it.
If you have never been to a Ravens home game, you never have to experience what Ray Lewis does to the team. He comes out of the tunnel through blasting fire to Nelly's "Hot in Here" and the whole stadium always erupts. You always see him bring his fellow players in a huddle numerous times during the game to pump them up, winning or losing.
He is the leader of the Baltimore Ravens. He motivates every player. Every rookie and every other player of Ravens have nothing but good things to say about him and his work/play effort. I know even though Ray Lewis will not be playing next year, I know that he will be a big part of the Ravens organization for many years to come and will still be a big part of the Baltimore sports scene. Hopefully we will be able to get him one more Super Bowl ring this year!"
Lewis currently has 2,902 cards in the Beckett database (you can find his full checklist here).
Ray Lewis RC checklist
– 1996 Bowman's Best #164

– 1996 Collectors' Choice #20

– 1996 Fleer #165

– 1996 Pro Line Intense #59

– 1996 Pro Line Memorabilia #59

– 1996 Score Board Lasers #99

– 1996 SkyBox Impact Rookies #6

– 1996 Stadium Club #351
Susan Lulgjuraj is an editor of Beckett Football. You can email her here with questions, comments or ideas. Follow her on Twitter here.