Bad News, Good News If You Write to Clayton Kershaw for an Autograph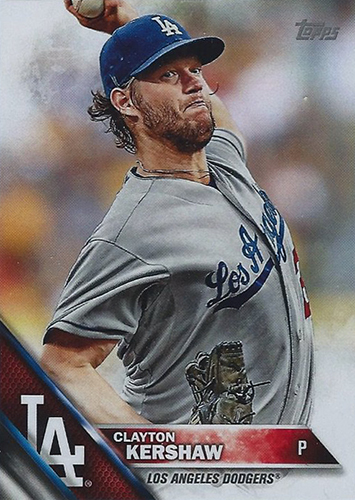 By Ryan Cracknell | Hobby Editor
If you write a letter to Clayton Kershaw requesting an autograph, it doesn't look like you're going to get that signature.
Still, all might not be lost by sending the Dodgers ace a letter. You might end up an exclusive Kershaw's Challenge card made by Topps.
Collector Kevin Porter, who runs The Sports Card Guy, wrote to the three-time Cy Young Award winner at the start of the 2016 season. He sent his through-the-mail request to the Dodgers but didn't hear back for months.
Finally, Porter got some mail back. The card he sent wasn't signed, but it was returned. Also included was the 2016 Topps Kershaw's Challenge card.
On the front, it looks the same as Kershaw's main card in 2016 Topps Series 1 Baseball.
The variation comes on the back. The pitcher's stats are gone. In their place is a polite note saying that autographs aren't available as well as information on his charity, Kershaw's Challenge.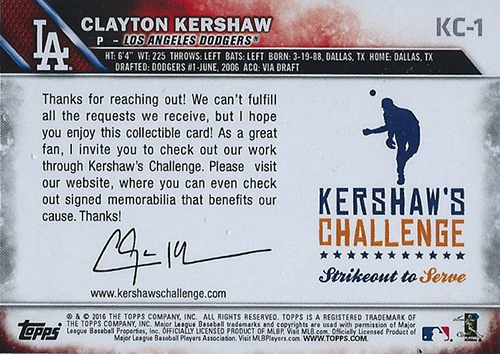 The card is also numbered differently, KC-1.
Comments? Questions? Contact Ryan Cracknell on Twitter @tradercracks.