Babe Ruth's Last Will and Testament Returns to the Auction Block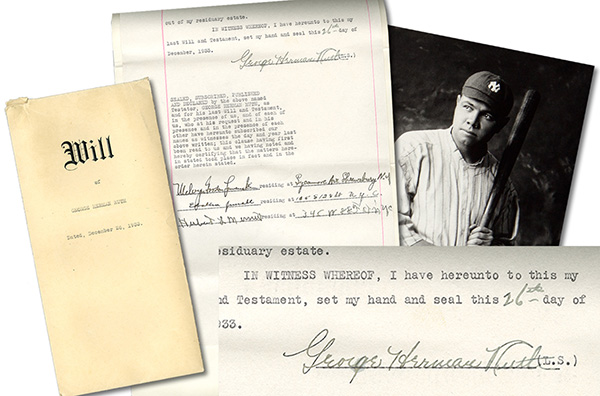 By Ryan Cracknell | Hobby Editor
Babe Ruth's life and career on the diamond has resulted in some interesting pieces of memorabilia. And while jerseys, autographs and bats may be the cornerstones that come to mind, there are some things that fall outside that realm and offer a more personal look at the icon. Babe Ruth's Last Will and Testament from 1933 is one such item.
It's part of SCP Auctions' 2017 Spring Premier Auction, which starts May 24.
The nine-page document offers a more intimate glimpse into Ruth's life and wishes for when he passed away. Printed on 13″ by 9″ paper, it comes with a folder that has "Last Will and Testament" printed on the front along with his name and the date that it was signed, December 26, 1933. There's also an envelope that was used to hold the papers.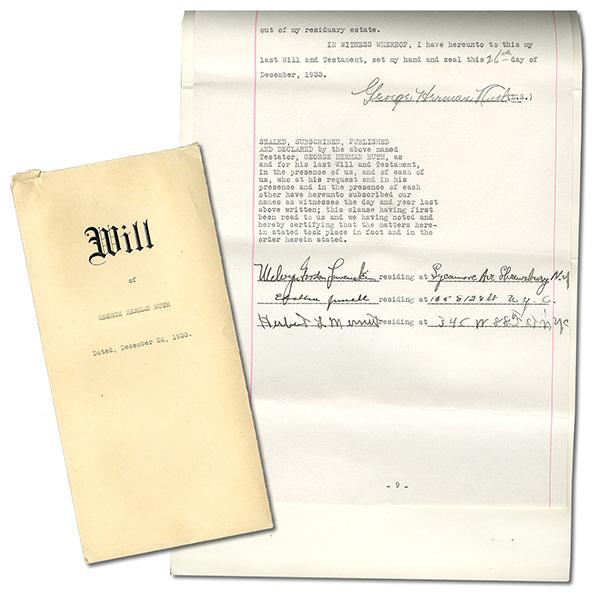 According to SCP, the condition of the document is a strong EX-MT.
The final page carries a full signature of George Herman Ruth along with those from three witnesses to the signing.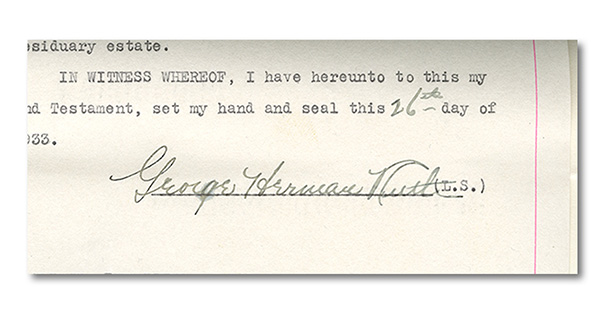 The will comes with a letter of authenticity from Tom Stevens, Ruth's grandson.
SCP sold Ruth's Last Will and Testament a couple of years earlier as part of their 2015 Spring Premier Auction. It closed then on April 26, selling for $100,266.
Comments? Questions? Contact Ryan Cracknell on Twitter @tradercracks.