Babe Ruth's Dirty Mind Makes for an Interesting Photo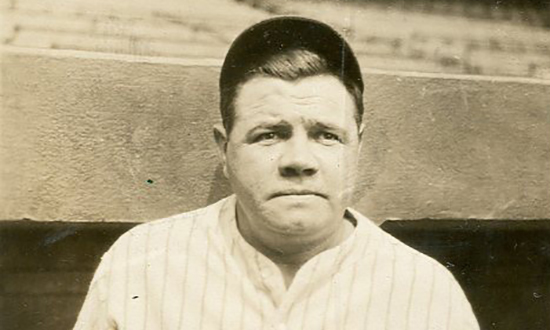 By Ryan Cracknell | Hobby Editor
Most posed baseball photos we see today are tame. Player throwing a ball, player kneeling with the bat on their shoulder, player swinging — these are three of maybe a half-dozen variations we see in the majority of portraits. A vintage Babe Ruth photo currently up for bid at Lelands has Babe Ruth holding his bat. But it's how Ruth is holding it and where that makes it a more interesting piece.
The fact that Lelands has titled the photo "Babe Ruth Bat Penis Snapshot" should tell you something. No, it's not Babe Ruth predating the 1991 Score Baseball Dream Team cards by more than half a century. In fact, by today's standards, the photo is safe for most offices. There's no nudity. But how Ruth has the bat brings on some suggestive implications.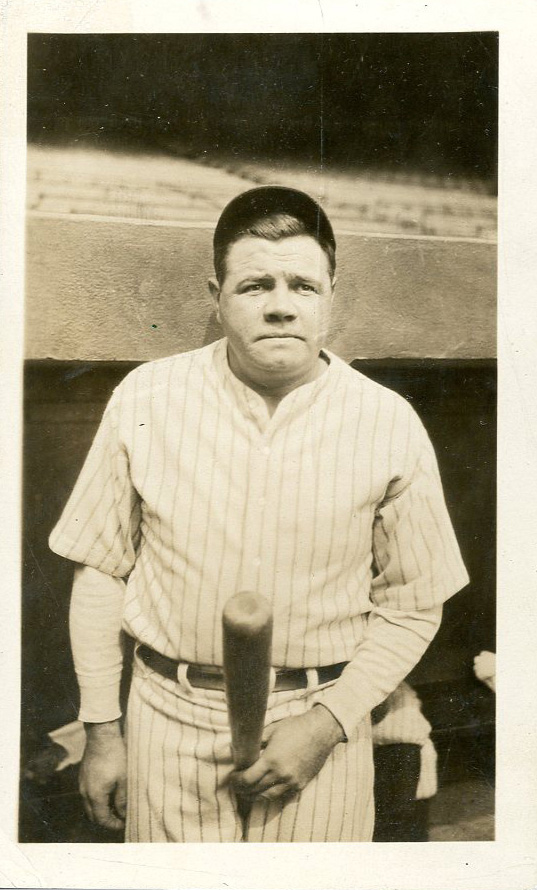 According to Lelands, the photo comes from the collection of Ed Wells, a teammate of Ruth's between 1929 and 1932. It's not a professional shot but rather an antique version of what you'd likely find on someone's phone today. The photo was obtained directly from the Wells estate.
It measures 4.5 by 2.75 inches. Bidding ends on June 17. It's currently priced at just under $2,000.
Comments? Questions? Contact Ryan Cracknell on Twitter @tradercracks.