Awesome Inserts: 1996 Select En Fuego Is Still on Fire After All These Years
Sometimes, all it takes to spawn a set of baseball cards is a good catchphrase. Enter 1996 Select En Fuego.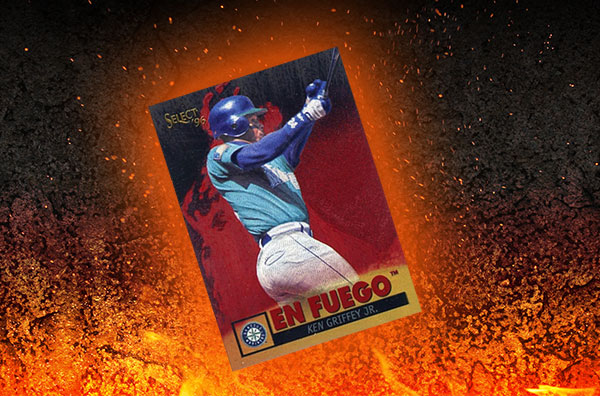 During the 1990s, Dan Patrick was one of the kings of ESPN's SportsCenter. Working alongside Keith Olbermann, the pair brought nightly highlight packages to life. For many, they were the gatekeepers to an era of pro sports, nurturing their love along the way.
Back in the 1990s, "He's on fire!" was part of most any sports fan's vocabulary, thanks in large part to NBA Jam (which also gave us "Boomshakalaka!"). Patrick gave the saying it's own spin, opting for, "En fuego!" to describe a player on a hot streak.
Pinnacle took the catchphrase and ran with it for the 25-card insert set, both in design and with Patrick's participation.
As the name suggests, 1996 Select En Fuego focuses on baseball's hottest players at the time. That means the usual suspects from the era like Ken Griffey Jr., Barry Bonds, Frank Thomas, Kirby Puckett and Cal Ripken. The checklist is also a reminder that Reggie Sanders, Hideo Nomo and Mo Vaughn were, for a short time, counted among the game's elite.
En Fuego was one of the hobby's hottest insert sets when it came out. For starters, there's the design. Dufex and etched foil highlights collide, providing lots of pop and a bright red backdrop. Arriving at a time that card designs in general were becoming bigger and bolder, 1996 Select En Fuego still managed to stand out.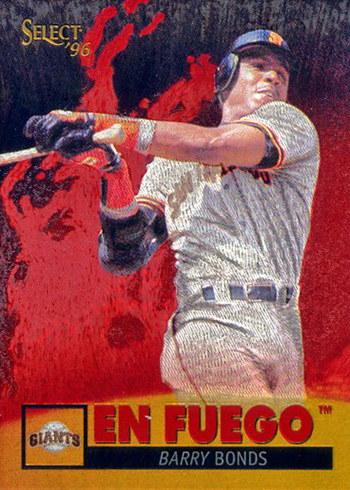 Flip the cards over and they're not nearly as fancy. However, the text is attributed to Patrick, providing his analysis on why the player was so good and deserving of the "En Fuego" label.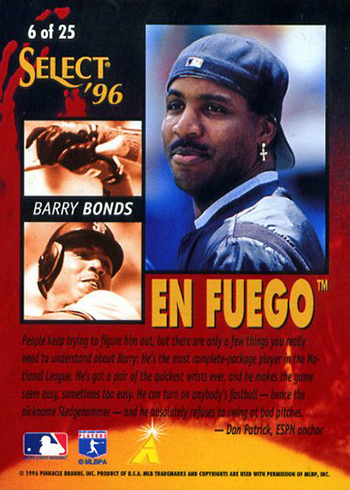 There is one card that Patrick didn't write, though — his own. The sportscaster is #16 in the set. Rather than bragging about himself, Olbermann gives a brief anecdote on how Patrick had been saying it wrong for years, going with 'el fuego,' which means "the fire." A Spanish teacher wrote to correct him and an iconic catchphrase was born.
Another factor is the set's popularity is its relative scarcity. Falling 1:48 packs, it works out to one every other box. Combine that with the fact that the checklist is fairly large for a tough insert set and it's not hard to see why they're not available today en masse.
Want to add some 1996 Select En Fuego cards to your collection? Here's what's currently listed on the Beckett Marketplace and eBay.
1996 Select En Fuego Checklist
Looking for a specific card? Click on the link to see what's currently available on eBay.
1996 Select En Fuego Gallery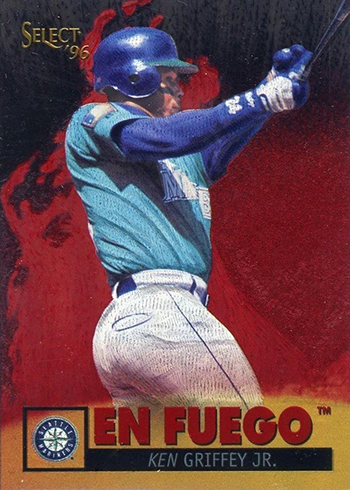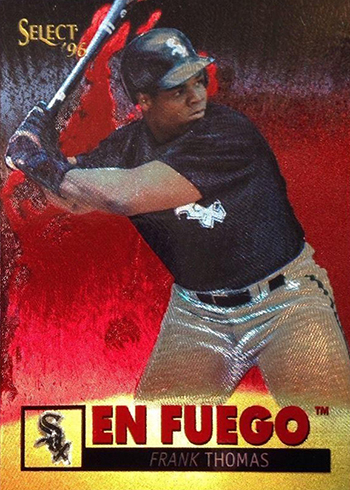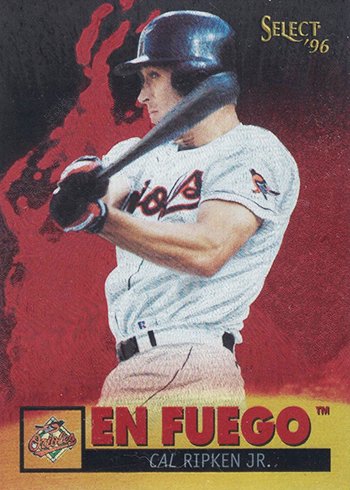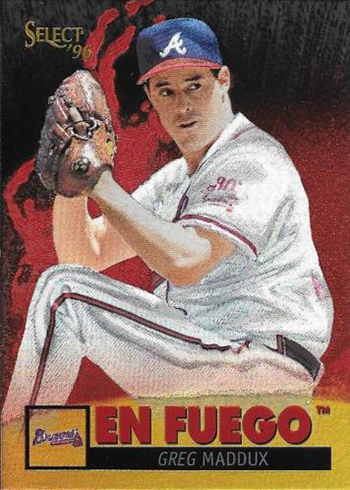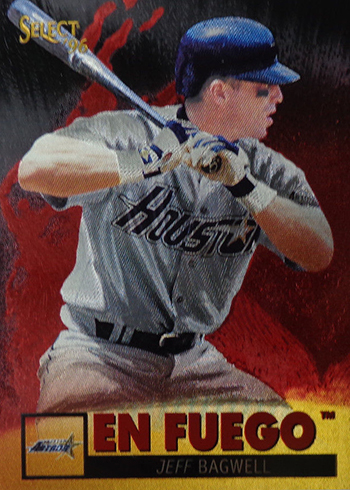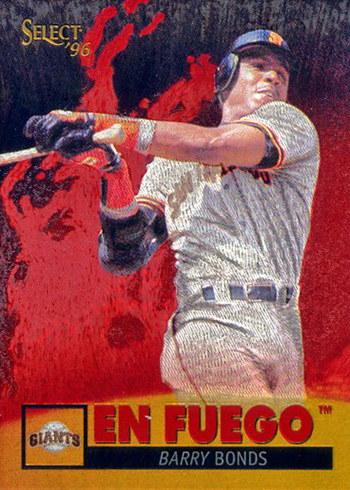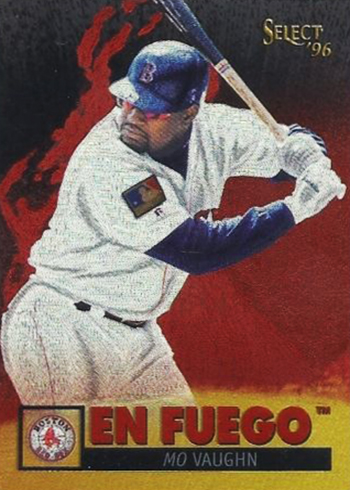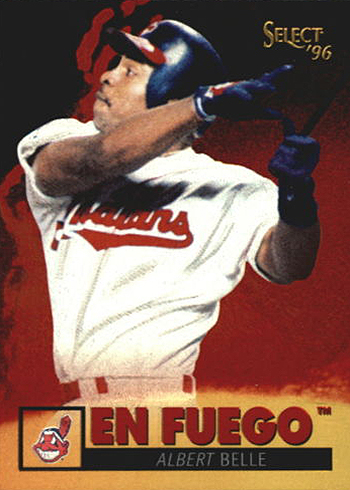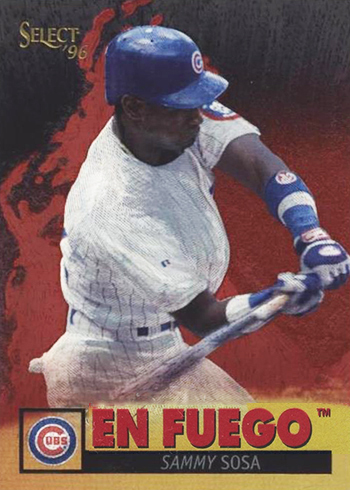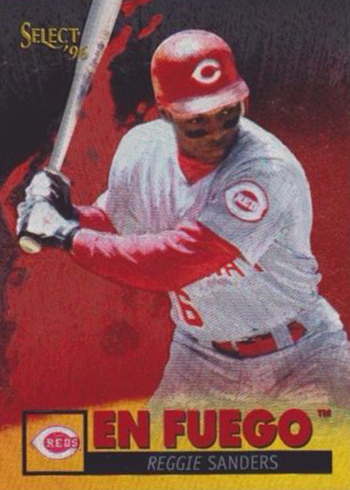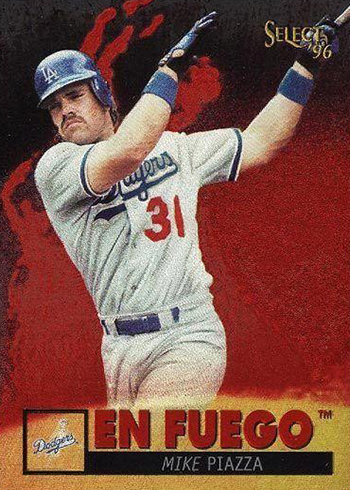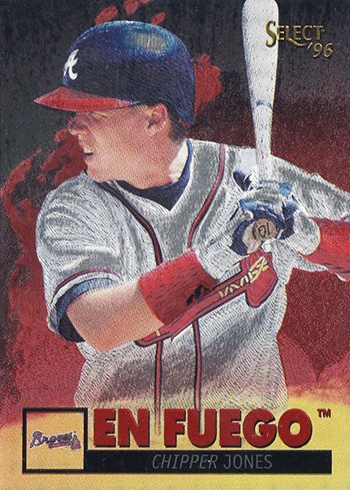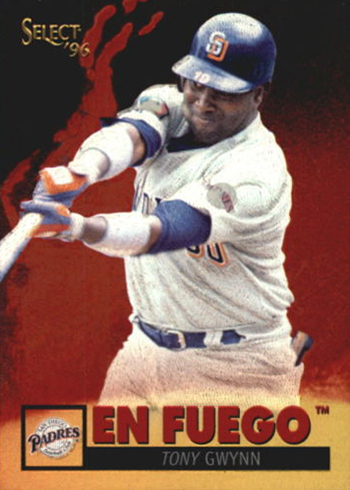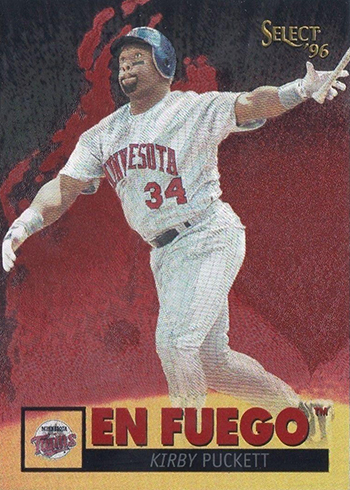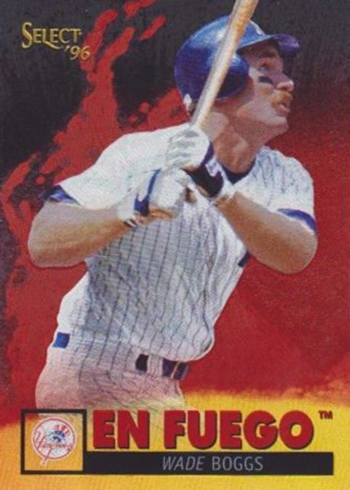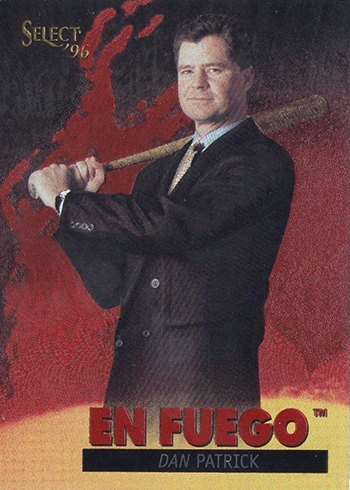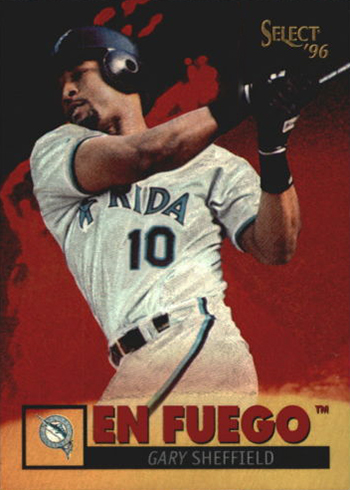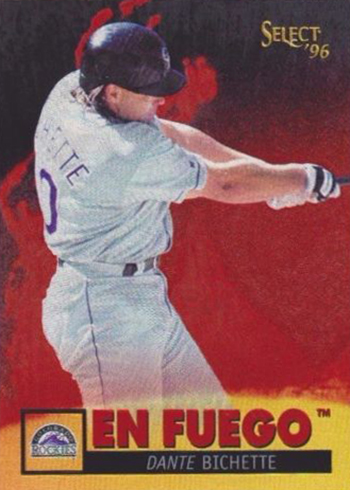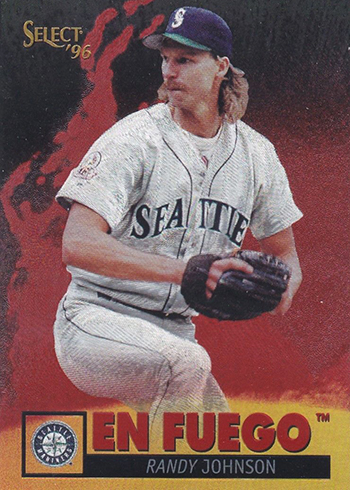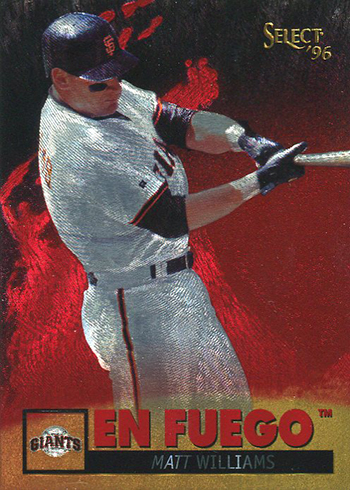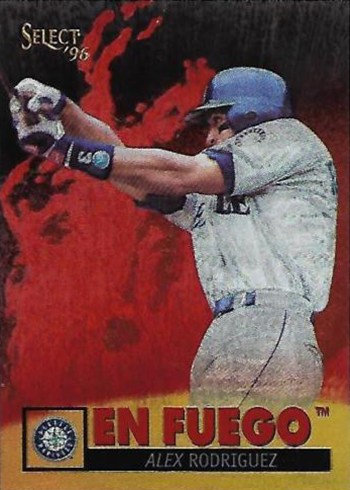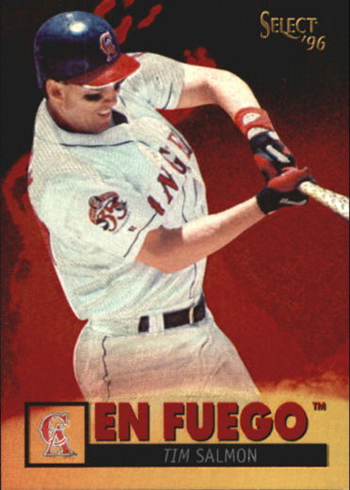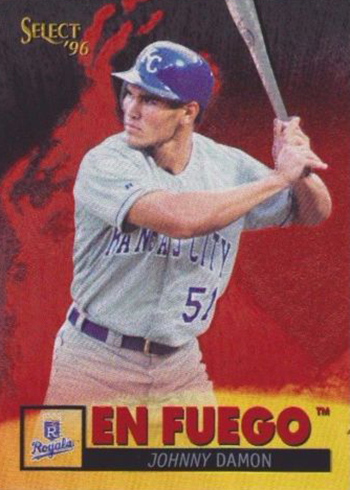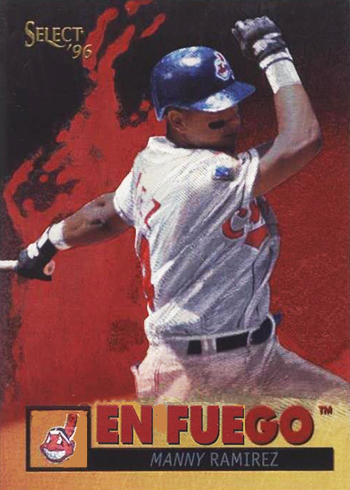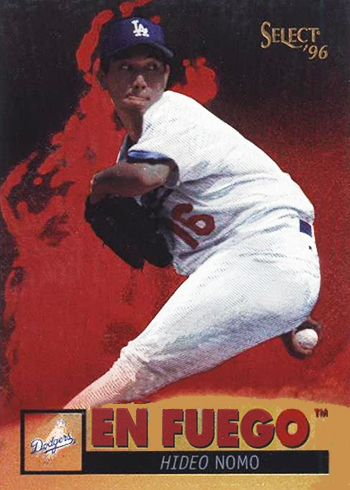 Comments? Questions? Contact Ryan Cracknell on Twitter @tradercracks.