Awesome Inserts: 1992-93 SkyBox Olympic Team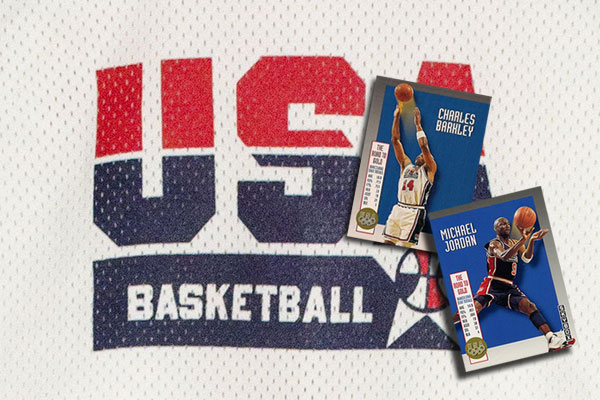 In 1992, many of the greatest athletes in the world met in Barcelona to duke it out for Olympic glory. But let's be honest, some of those athletes never stood a chance, particularly if there thing was men's basketball. That's because 11 of the game's all-time greats teamed up with Christian Laettner to form the Dream Team.
The 1992-93 SkyBox Olympic Team inserts might not have a lot of flash from a design perspective, they are a simple showcase of the squad and their journey to Olympic gold.
The checklist is a manageable 12 cards, one for each member of the team. That means the best players (not named Isiah Thomas) from, arguably, the game's greatest generation. Michael Jordan, Charles Barkley, Magic Johnson, Karl Malone and Larry Bird are just some of the Hall of Famers to make an appearance.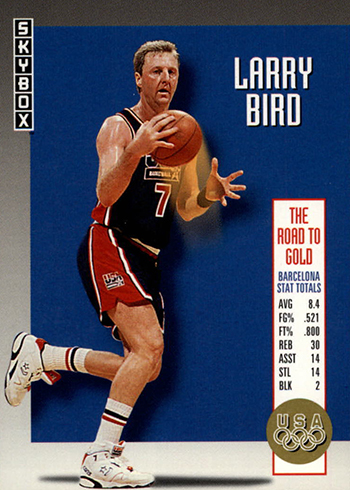 Card fronts take a somewhat traditional approach with the player getting the attention. Their stats are included as well. That's because the card back go into story mode. It explains the journey of the Dream Team from their pre-tournament tuneups through to the inevitable gold medal ceremony.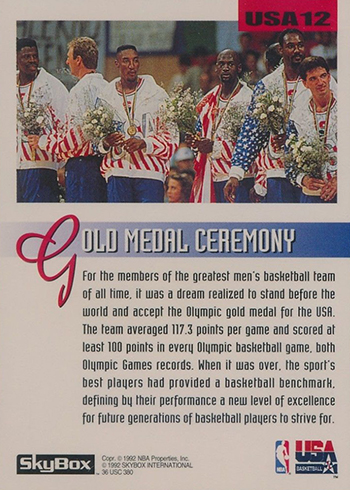 1992-93 SkyBox Olympic Team inserts are found in Series 1 packs, landing at a rate of 1:6. So they're not tough to find. As far as values go, they're still reasonable. Most can be found rather easily for a couple of dollars. Michael Jordan is the exception, but he is in virtually every set that he's included in. And when it comes to Michael Jordan cards, this is definitely not one of the most expensive.
Want to add some 1992-93 SkyBox Olympic Team cards to your collection? Here's what's currently available on the Beckett Marketplace.
1992-93 SkyBox Olympic Team Checklist
Looking for a specific card? Click on the links to see what's available on eBay.
1992-93 SkyBox Olympic Team Gallery
USA1 Clyde Drexler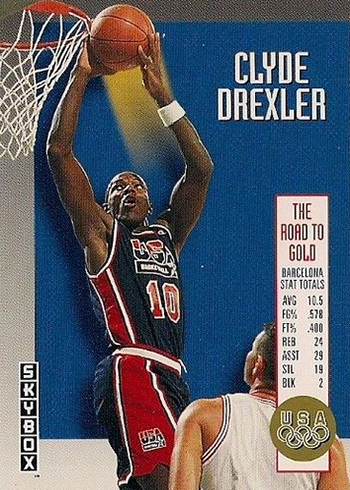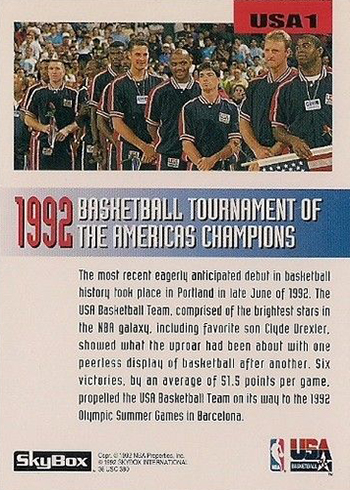 USA2 Chris Mullin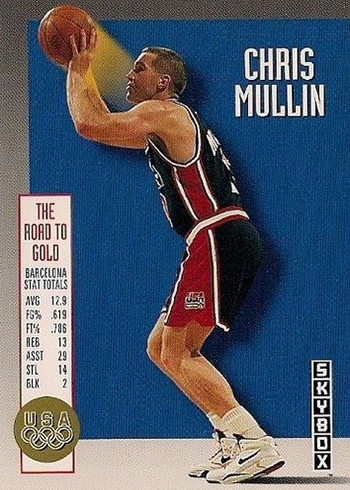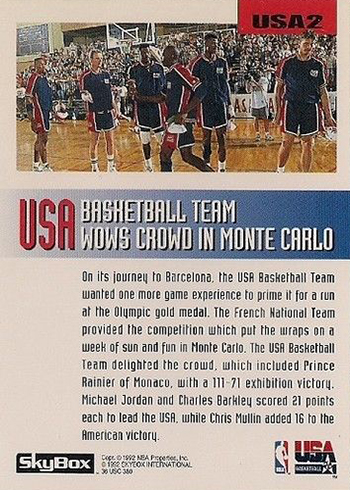 USA3 John Stockton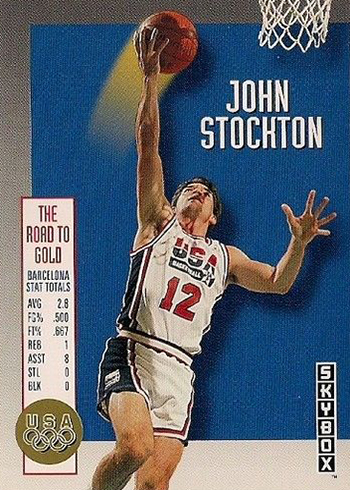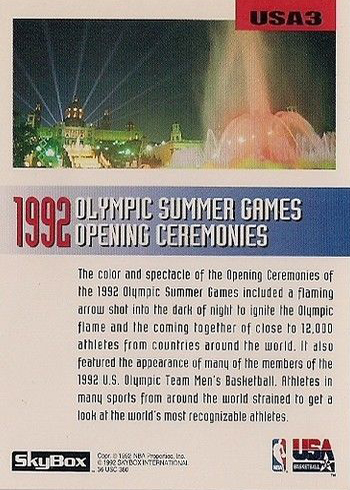 USA4 Karl Malone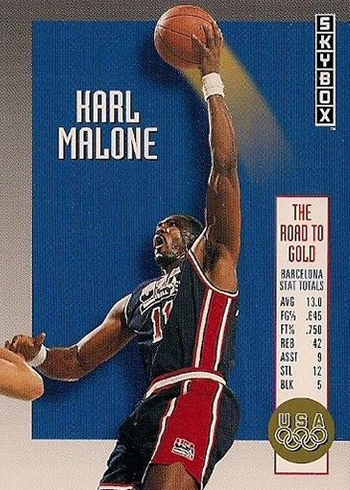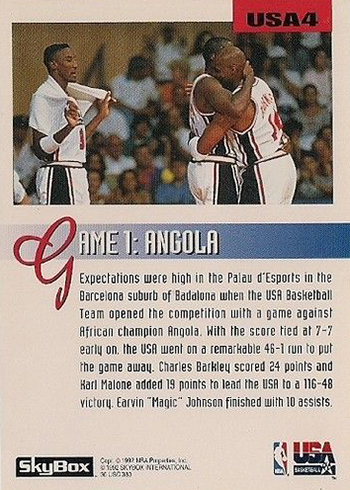 USA5 Scottie Pippen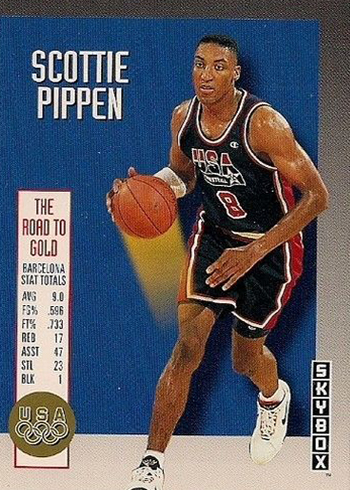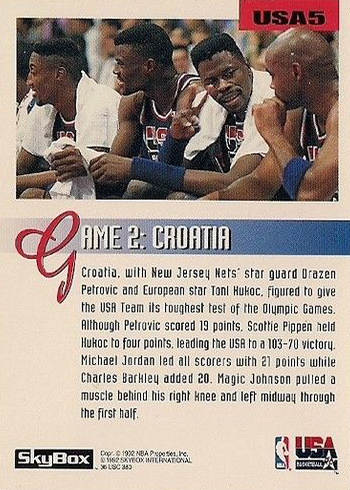 USA6 Larry Bird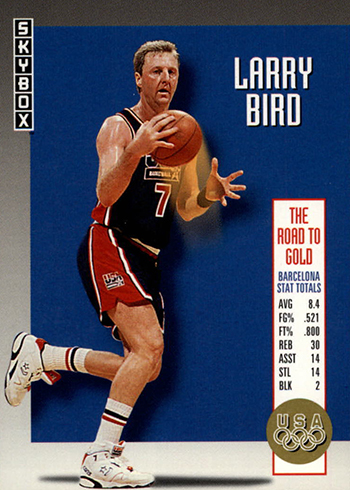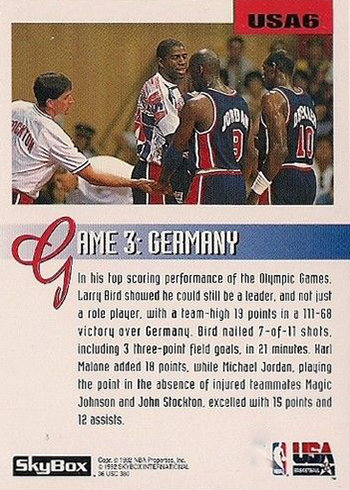 USA7 Charles Barkley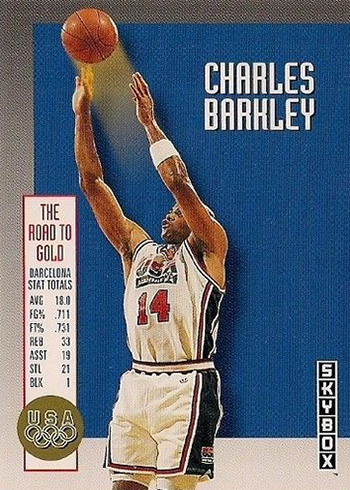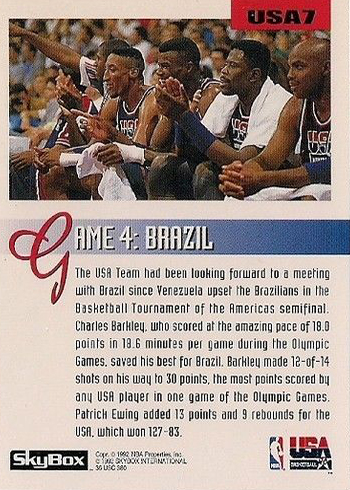 USA8 Patrick Ewing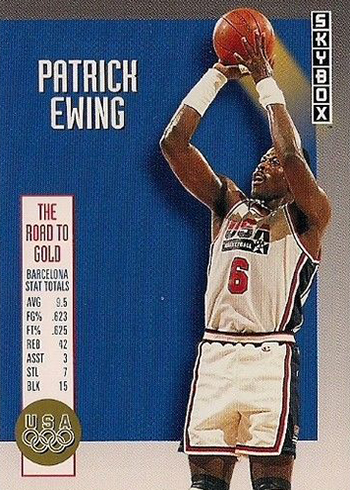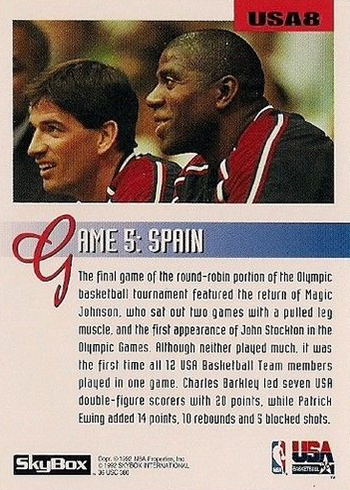 USA9 Christian Laettner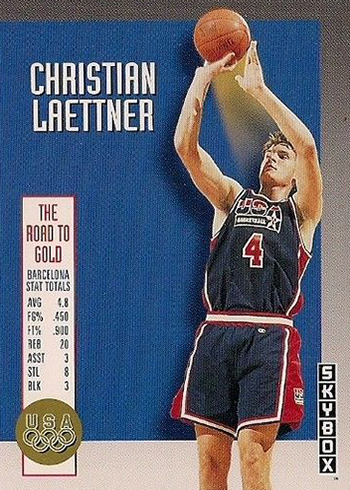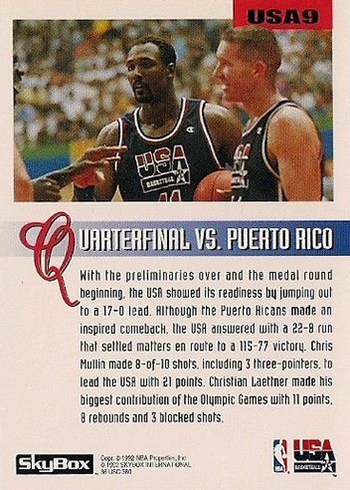 USA10 David Robinson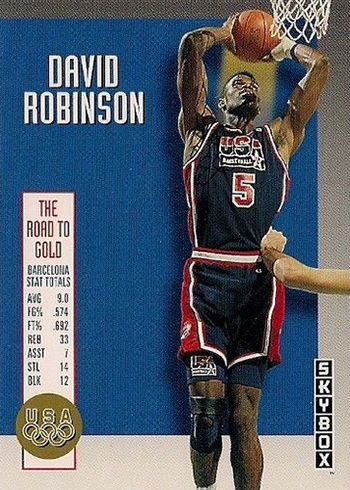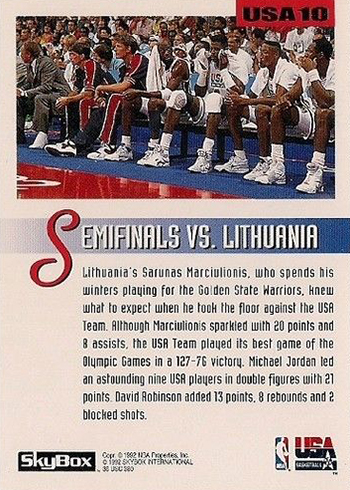 USA11 Michael Jordan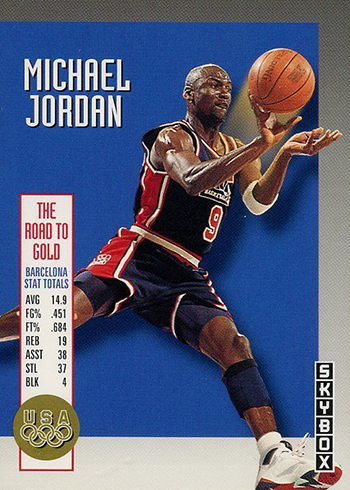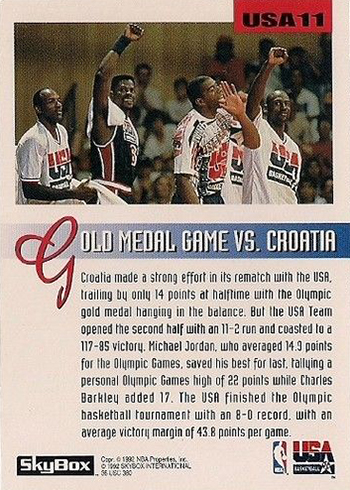 USA12 Magic Johnson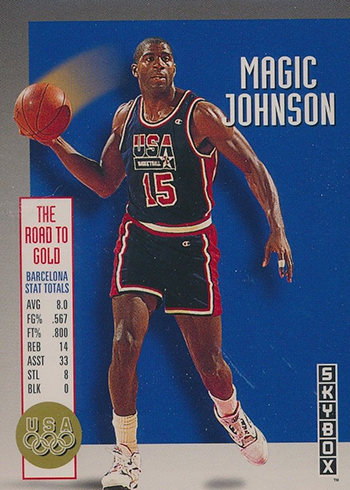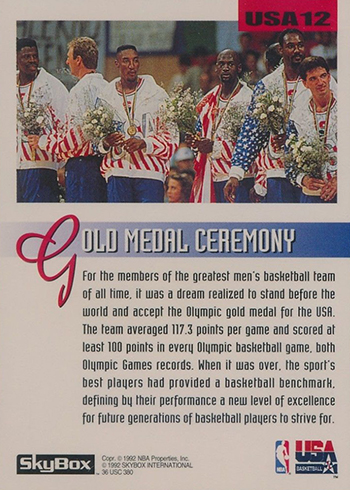 Comments? Questions? Contact Ryan Cracknell on Twitter @tradercracks.