Auction Watch: The sweet smell of socks-cess?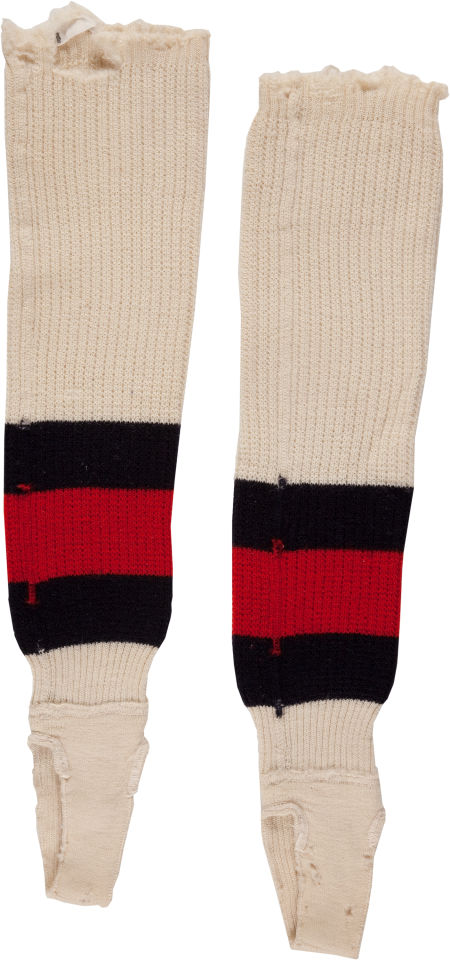 You might not think that a pair of stirrup socks would be worth one's time at auction … but this dynamic duo proved that notion wrong last fall when they appeared on the auction block via Heritage Auctions.
What makes them so special? They were worn by New York Yankees legend Lou Gehrig.
While the use of the items is not known – the color scheme is not of the New York Yankees or with the other items that Heritage sold that were once in The Iron Horse's possession – they still got the attention of 13 bidders … and sold for $8,962.50. — Chris Olds
Look for more items just like this every month in the new-look Beckett Sports Card Monthly's Auction Watch department.