Auction of a Lifetime: Heritage readies Stan Musial collection for November sale
When you click on links to various merchants on this site, like eBay, and make a purchase, this can result in this site earning a commission.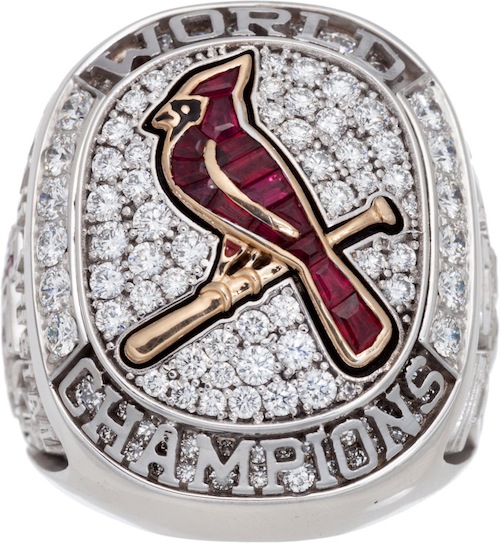 By Chris Olds | Beckett Baseball Editor
Baseball great Stan Musial logged 3,630 hits in the major leagues – a feat topped by only three players in the history of the game – but he's going to add one more hit in November.
His memorabilia is hitting the auction block via Dallas-based Heritage Auctions.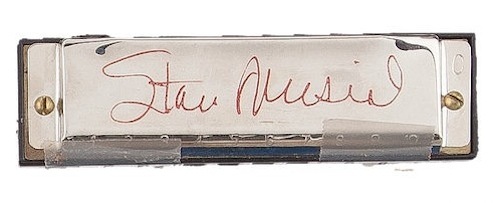 There will be more than 500 lots from the life of the St. Louis Cardinals great and Hall of Famer up for grabs – everything from his Navy uniforms (military and baseball) to his famed harmonicas and even World Series rings received from the Cardinals in recent years. While the collection spans much of his career, not everything from the playing days of "Stan The Man" is represented in the sale, according to Heritage Director of Sports Auctions Chris Ivy. Either way, though, he said it's a mix of memorabilia that ranks high among the sales that Heritage has handled.
"The Musials were very generous with the St. Louis Cardinals Hall of Fame Museum when Stan retired, so most of his uniforms, bats and various championship and MVP awards were donated long ago," Ivy said. "The collection consigned to Heritage is largely comprised of material from Stan's retirement years, but there are some really great highlight pieces from his years of active duty."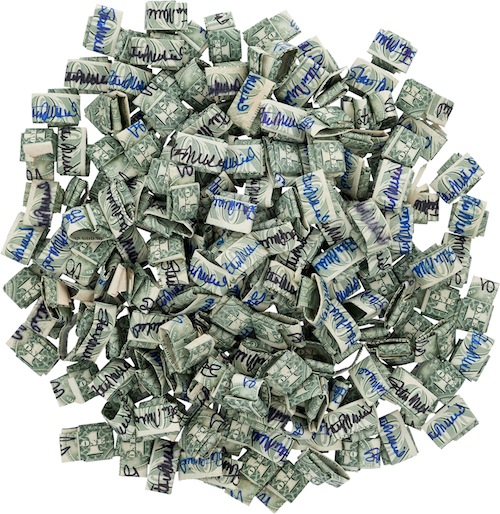 Musial died in January after a prolonged illness at age 92. A three-time NL MVP, seven-time batting champion and 24-time All-Star, he recorded an NL-record 3,630 hits at the time of his retirement and batted .331 in 22 big-league seasons. He was a member of three World Series champion teams and was elected to the Hall of Fame in 1969, his first year on the ballot.
Online auctions will begin in October via the Heritage website, ha.com, with the final gavels coming Nov. 7-9 at the company's Dallas headquarters.
—
Beckett Media caught up with Ivy for an extended Q&A about the sale that will appear as the cover story of The Auction Issue of Beckett Sports Card Monthly (November 2013). Here's a teaser of what's to come …
Q: Where does this sale rank in terms of other estate auctions for former athletes that Heritage has handled?
"Heritage has been fortunate to work with the collections of some of the most iconic athletes in American history — Lou Gehrig, Walter Johnson, Jim Thorpe, Mike Eruzione, Sam Snead — so clearly Stan Musial fits very comfortably into that cast of characters. I wouldn't dare attempt to rank names like these against one another as they all rank in the top echelon of their respective sport. That being said, Stan Musial is one of the greatest players to ever step on the baseball diamond and we are extremely pleased to be working with the Musial family to offer his personal material to the collecting public for the first time."
—
Q: One lot I saw was a bunch of signed dollar-bill ring lots [seen above]. Heritage has sold a lot of odd stuff through the years, but are those among the oddest sports items Heritage has sold?
"Heritage has sold some unusual things, but the ones that stick out in my mind are Curt Schilling's Bloody sock from the 2004 World Series, the cap that Jose Canseco was wearing in 1993 when a fly ball bounced off of his head for a home run, or a letter to Joe Jackson from his lawyer telling him he was in the clear on the 1919 World Series issue. But weird just for weird's sake, like the dollar bills? I'm sure there are others, but they aren't immediately jumping to mind."
Look for more in The Auction Issue of Beckett Sports Card Monthly arriving next month.

Chris Olds is the editor of Beckett Baseball and Beckett Sports Card Monthly magazines. Have a comment, question or idea? Send an email to him at colds@beckett.com. Follow him on Twitter by clicking here.