AT THE NATIONAL: Topps redemptions a hit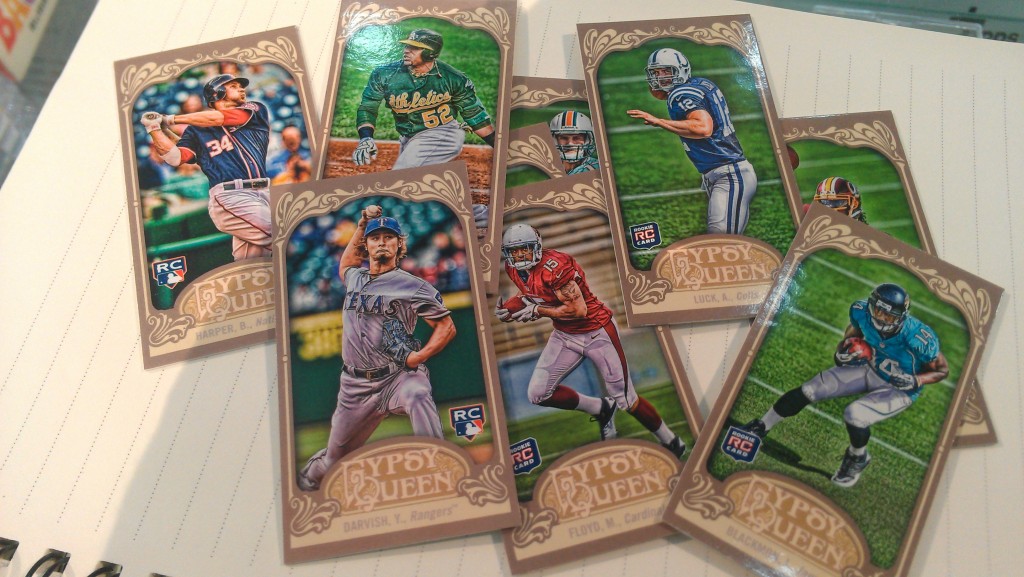 By Susan Lulgjuraj | Beckett Sports Card Monthly Editor
BALTIMORE — The doors couldn't open soon enough for many collectors heading for the Topps booth at the 2012 National Sports Collectors Convention. They just had to get their hands on some of the wrapper redemptions.
This year, Topps is giving out several different type of redemptions with the focus on Bowman Platinum Baseball.
By opening one box of Platinum at the Topps booth, collectors would get a 25-card blue parallel set, which included maybe of today's young baseball stars such as Gerrit Cole and Yu Darvish.
"Last year there was a lot of hype for the product and collectors were disappointed for a number of reasons," said Topps' Director of Hobby Sales David Reel. "This year we know the product was going to do well and really wanted to draw attention to that."
The 25-card redemption has been one of the hottest of the show so far. But Topps is only giving out 100 packs per day and collectors are only allowed one pack per day. The company has turned people away who have tried to get more and tell them to come back tomorrow.
But that hasn't stopped the packs from running out in a little less than an hour each day, especially considering there is a chance for autographs.
However, collectors still have a chance to grab Gypsy Queen mini redemptions, which includes Bryce Harper and Yoenis Cespedes in baseball and players such as Robert Griffin III and Andrew Luck in football.
Collectors can only grab one of these subjects at a time.
Jesse Ferko, 22, got the baseball players he wanted pretty early on Thursday.
"I mostly collect baseball. Anything, really," said Ferko, a Pittsburgh resident. "I like the show. You have everything all in one place.
Topps didn't number the Gypsy Queen minis, although they are giving just 100 a day of each subject as well. Reel said Topps didn't want to create the same type of environment from the 2010 National when the Stephen Strasburg Heritage redemption was a huge hit, but so many collectors were left out.
"There were a lot of people who were disappointed," Reel said. "We want to include collectors in the redemptions, but still want the cards to have value."
Susan Lulgjuraj is the editor of Becket magazines. You can email Susan here with ideas, comments and questions. Follow her on Twitter here.