Mickey Mantle game-worn 1963 jersey tops $450K in auction
A Mickey Mantle game-worn jersey drew $454,100 (including premiums) in Legendary Auctions' Friday sale, one of the highest prices ever paid for a baseball jersey.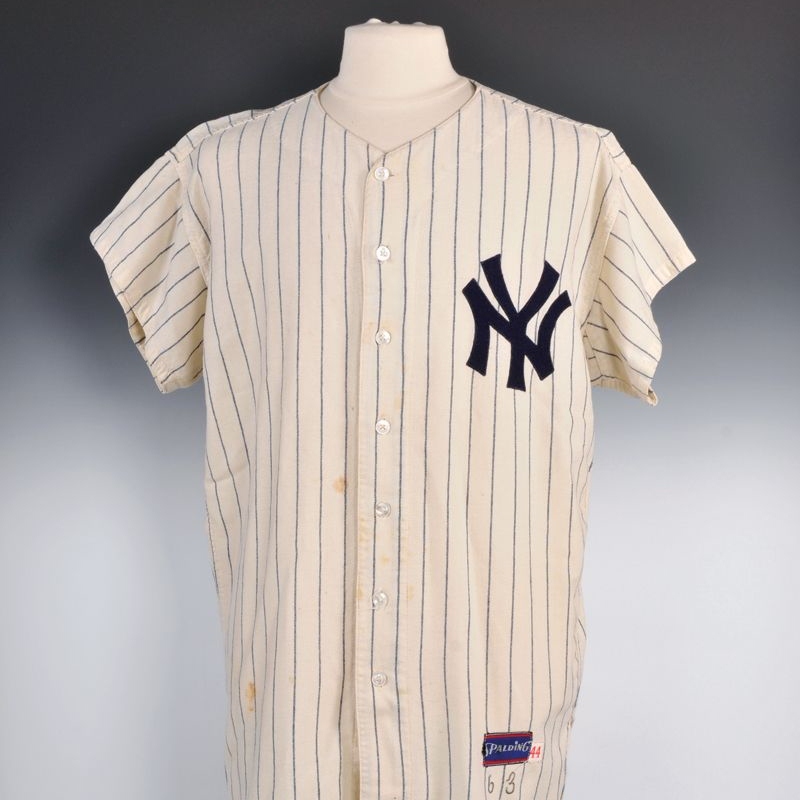 Mantle wore the jersey during the end of the 1963 season. After the season ended, the jersey was shipped to minor-league Binghampton, and GM Jerry Toman scooped up the item, storing it un-restored for decades.
Mantle's last name is stitched onto the inside of the jersey collar, and the number "63" is written on the front of the jersey, a standard marking method for early 1960s Yankees items.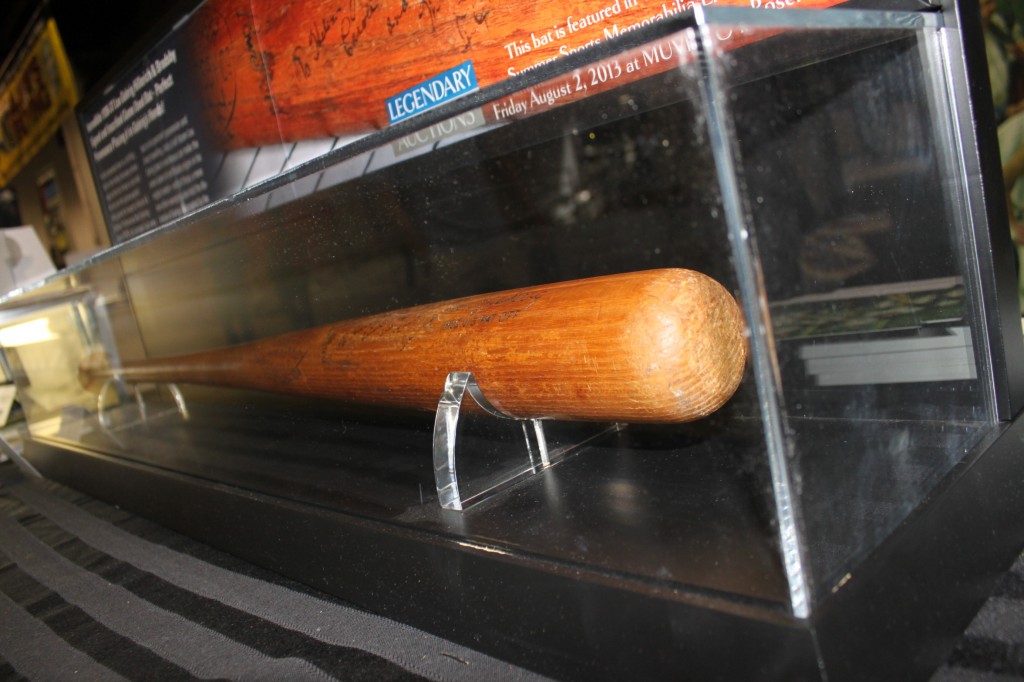 Another Yankees legend – Lou Gehrig – also starred in the auction, with a game-used, signed Gehrig bat from 1936-37 selling for $292,775. The Hillerich & Bradsby bat features an inscription: "To Helen, John, Caroll, Ann, Claire and Mary Lou, with kindest Regards, Lou Gehrig."
According to Legendary Auctions, a descendant sold the bat to a card shop owner in the early 1980s, and the man had held onto the bat ever since.
Additionally, a 1911 S81/S76 silks uncut sheets drew $167,300 – the only silks uncut sheet ever uncovered. The sheet includes silks of military figures and baseball legends, from George Washington and Napoleon Bonaparte to Nap Lajoie and Walter Johnson.
And a Beatles signed postcard from the night of their first "Ed Sullivan Show" appearance in 1964 sold for $27,485, a piece of music history finding a new home.