AT THE NATIONAL: Mel Ott bat stolen from dealer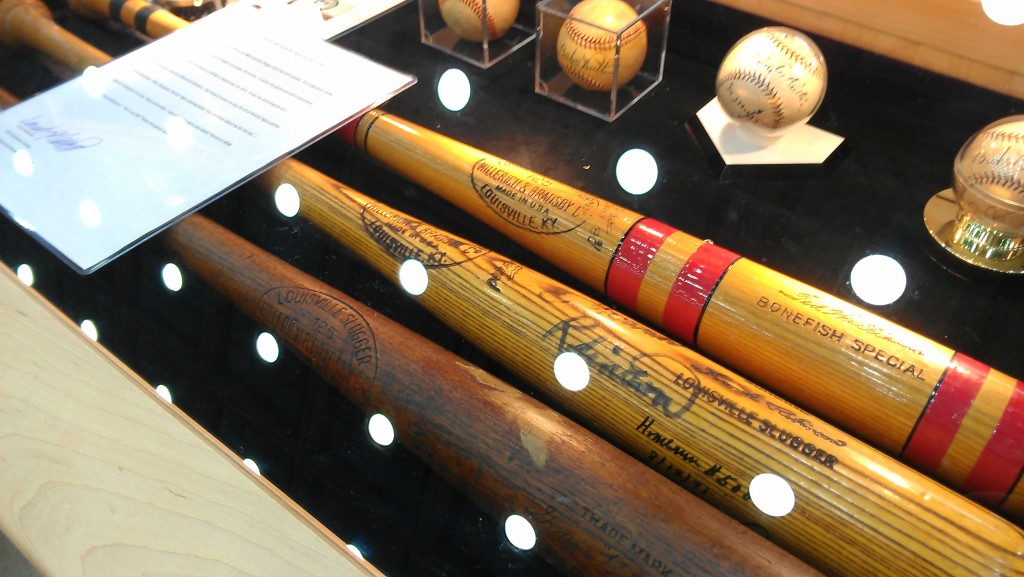 By Susan Lulgjuraj | Beckett Sports Card Monthly Editor
BALTIMORE – The bat Frank Robinson used to hit his 500th home run sat in its own display case in the front of a booth. Onlookers stopped and marveled. It brought attention to JT Sports' booth where game-used bats were everywhere.
John Taube, owner of the game-used bat authentication business, said his booth has been busy this weekend, even better than the visit to Charm City for the National Sports Collectors Convention.
But Taube's busy weekend was darkened before it started.
A game-used bat by Mel Ott from the 1930s, which was bought for $48,000 from Hunt Auction during MLB All-Star Weekend in Kansas City, was stolen from his booth on Wednesday. Taube filed a police report and planned to speak to detectives on Saturday because of the value of the bat.
"It's been a tremendous show. Sales have been brisk," Taube said. "Other than that it's been a fabulous show."
The bat was brought to him for authentication from Scott Foraker, a long time customer. He wanted a letter from Taube's company before taking possession of the bat. Taube planned to take it back to his office in Margate, N.J., then ship it out.
The bat was left in a rack in the booth for Taube to store later. At the end of the day when he went to pack everything – he takes the very expensive bats with him back to the hotel – the Ott bat was missing.
In nearly 30 years of business Taube has never had anything stolen.
However, when the high-profile nature of the theft and the number of people talking about it, it will be difficult to re-sell the back on the open market.
"That's the hope (to recover it)," Taube said. "Scott's a great guy. He's mild-mannered to begin with. He understands how it can happen. His concern is to recover the piece."
Susan Lulgjuraj is an editor of Beckett Sports Card Monthly magazine. You can email Susan here with ideas, comments and questions. Follow her on Twitter here.