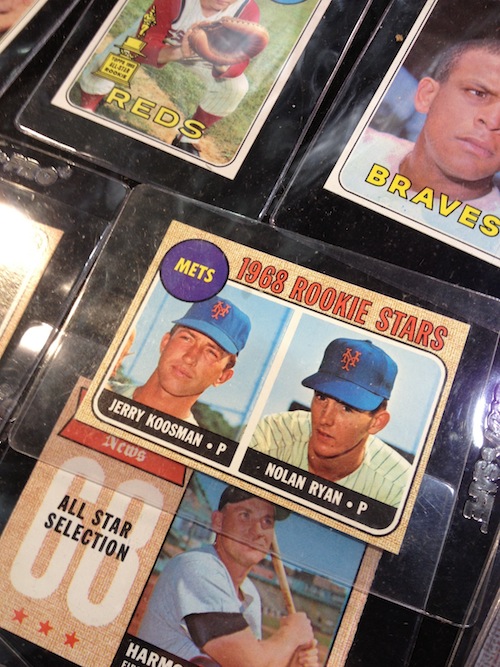 By Chris Olds | Beckett Sports Card Monthly Editor | Commentary
In a current card world filled with brand-new rarities, there may be a bit of a culture shock for some attendees of the National Sports Collectors Convention. It might be a jarring idea to some, but when one jettisons the mountains of wax and wrapper redemption programs that spark plenty of action on parts of the show floor things can look a bit different and one thing is obvious.
Vintage is still king.
Walk aisle after aisle and you'll see more vintage than you can imagine — almost enough here to make you wonder whether some pockets of older cards are overvalued because they simply can be found. Meanwhile, the reality is that today's new cardboard environment doesn't leave this kind of legacy — it's impossible to see case after case of the hottest new, rare cards with production runs that mean only a handful of people may own one.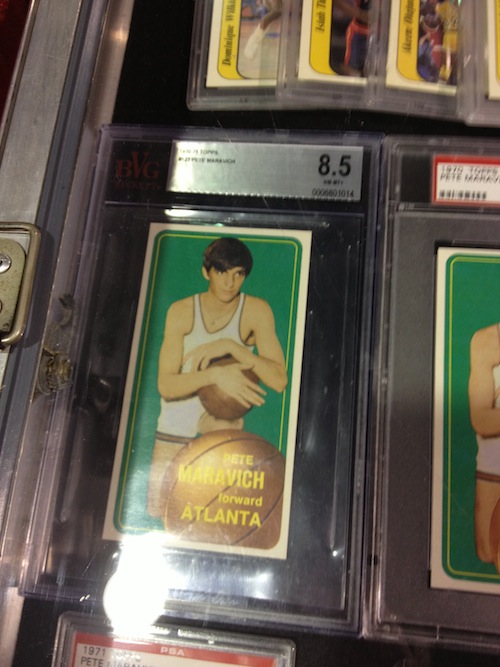 Values of landmark vintage cards may not show it, but the secret to many of those old cards' popularity is perhaps that they simply can be found and can be collected. Perhaps there's a lesson in there for us all.
Simply put, more of us can enjoy more of them — and that's one reason why vintage will always remain
With just one fraction of the show floor scanned, here's a small sampling of how things looked …
Chris Olds is the editor of Beckett Baseball and Beckett Sports Card Monthly magazines. Have a comment, question or idea? Send an email to him at colds@beckett.com. Follow him on Twitter by clicking here.