AT THE NATIONAL: Forget me not … tales from the bargain bins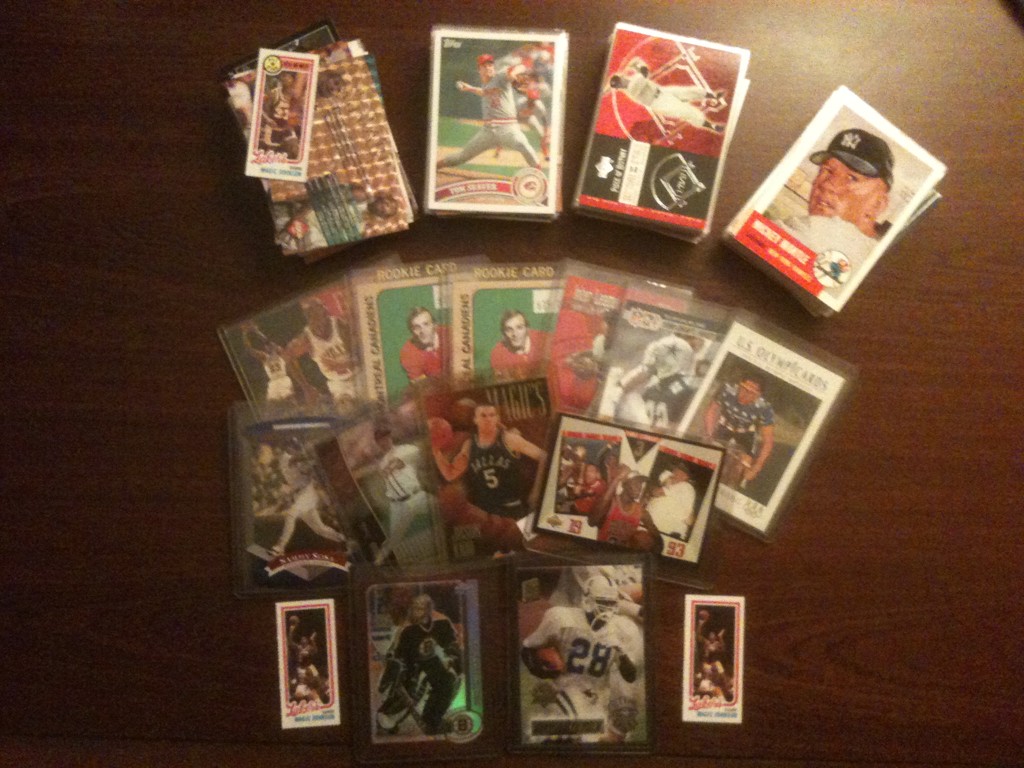 By Ben Aguirre Jr. | Contributing Writer | Commentary
BALTIMORE | "Everything over here is $1 or $2, and everything over there is 50 cents," one dealer says.
"And if you pick out a lot, I'll give you a good deal."
That was an actual selling point one dealer was shouting Friday as he was drawing customers to his booth to dig through the various so-called bargain boxes.
In reality, words to this effect are fairly common place at sports card shows such as the National Sports Collectors Convention.  There are bargain bins at just about every other dealer booth.
And to me, those selling points are music to my ears.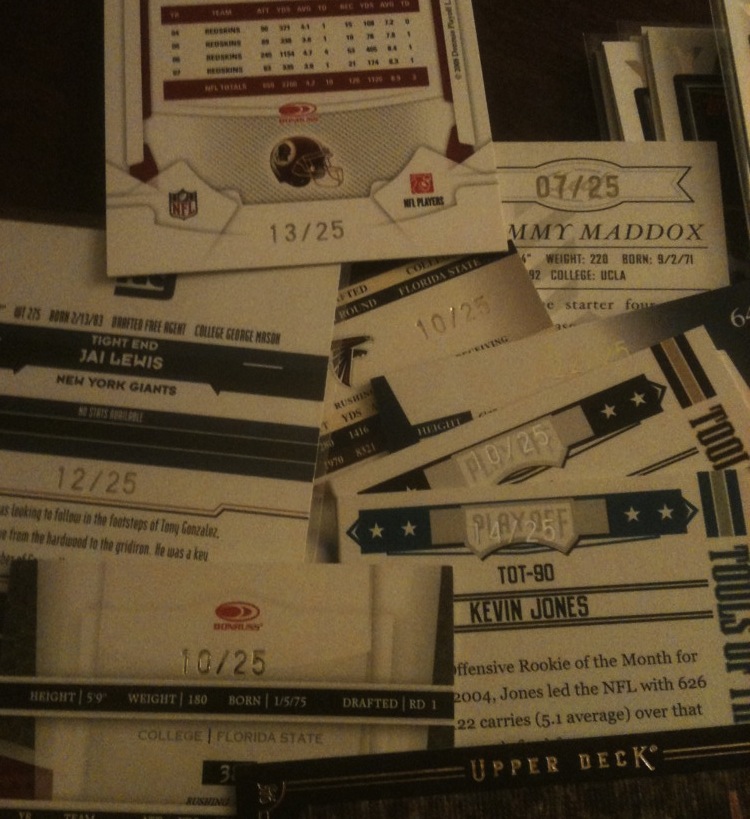 As I noted in the latest Beckett Sports Card Monthly, one of my primary objectives in attending regional card shows is to raid the bargain boxes.
I came to Baltimore this weekend not to talk like a pirate, but to act like one – to pillage and plunder through box after box until the treasures within these chests were mine.
And after two days of surviving the stormy seas of the crowded showroom floor at the Baltimore Convention Center, I have managed to acquire roughly 250 cards from two dealers, cards that collectively have book values between $1,200 low book and $2,000 high book value.
Rookies, inserts, low-numbered serial-numbered parallels, short prints, variations, etc. You name it and they are all there.
My cost for these treasures?  A mere $112 – less than a box of 2012 Bowman Platinum. (Those are running $119 on the showroom floor, by the way.)
Mickey Mantle and Michael Jordan were never commons in this hobby, yet some of their cards these days are being treated as such as they are left to wade in the choppy waters of the bargain boxes — their corners and edges subjected to damage as collector after collector begins their journey through the boxes.
Luckily, for these two players, I managed to save their cardboard lives before they could be destroyed.  As soon as I found them for 50 cents each, I plucked them from the sea and brought them aboard the proverbial Jolly Roger.
From one dealer I acquired 70 Mantle insert cards for $35. The high book value of these cards alone was upward of $900. And not a single one of these are those 2006 Topps Mickey Mantle Home Run Continuity cards that collectors love to hate.
Also from the same seller I located not one, but two, 1980-81 Topps Magic Johnson Rookie Cards.  True, they were detached from the original three-panel perforated card that also featured Julius Erving and Larry Bird, but these were legitimate RCs of perhaps the greatest point guard to ever play in the NBA.
At that price, and with the boon in miniature card craze, these Johnson cards were a no-brainer.
With more than 200 cards being purchased thus far, I obviously am not going to attempt to list each one I've found, but there are a quite a few that are listed in the Beckett Online Price Guide as having values between $10 and $40 each. (Oh, and the cards numbered to 25 above? Just 50 cents apiece.)
And if you're sitting there shaking your head asking the question: "How does this happen in a day and age of so many buying to resell" you've essentially answered your own question by asking the question.
A lot of these cards in the bargain bins were part of massive collection purchases where their existence was forgotten.  They were not the prize of the deal in which they were acquired.
The result is a winning situation for collectors who are willing to take the time to treasure hunt.
Ben Aguirre is a Contributing Writer for Beckett Media and author of the blog Cardboardicons.com. You can follow him on Twitter.