At the National: Boxing legend Larry Holmes mingles with fans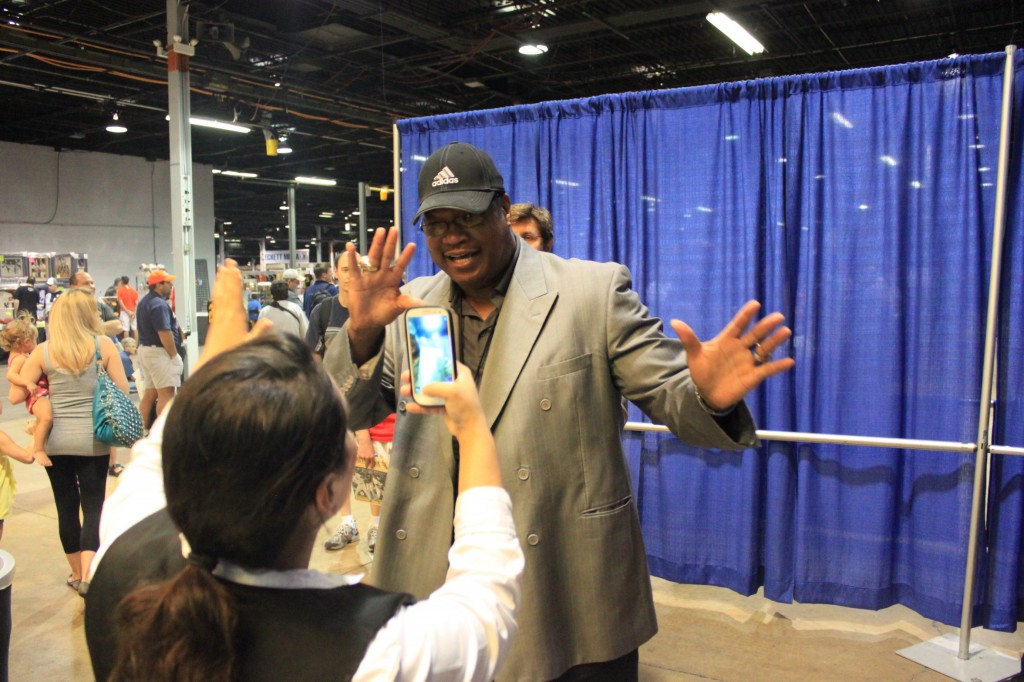 By Dan Good | Contributing Editor
The champ slams the top of the ketchup bottle, treating the nozzle like an opponent's chin.
Pow! Pow! Pow!
But the bottle is dry, so all the effort is useless. Even for Larry Holmes, the ketchup doesn't always budge. No matter. He smiles anyway, eating his hot dog as crowds gather on the floor of the National Sports Collectors Convention, hours before Holmes was scheduled to sign for Tri-Star.
"We're all the same," Holmes tells a nearby photographer. "I put one pant leg on at a time."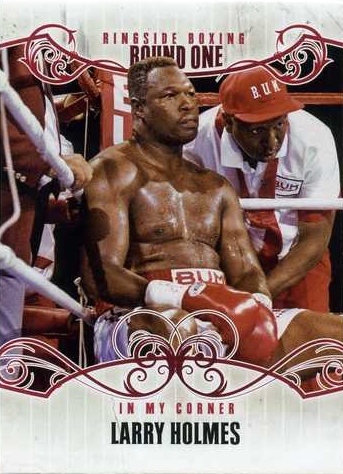 True – but a few decades ago those pants were boxing trunks, and he was one of the best who's ever worn them. A heavyweight champion from 1978 to 1985, Holmes faced a who's who of boxing heroes, from Ali and Norton to Frazier and Cooney. The Hall of Famer won 48 matches in a row.
So people assemble, sharing moments with boxing royalty. A man snaps a photo. Holmes jokingly tries to charge him.
"That'll be five dollars. I need the money. I wanna buy a hot dog!" he says.
As Holmes finishes his impromptu meal, a woman approaches, asking for her photo with the champ.
"Larry!" the woman shrieks.
Let me finish first, he says. As soon as he swallows the final bite he waves her over.
Her friend follows – but her phone's on video mode! She waves the camcorder in front of Holmes and he waves right back, the ultimate YouTube memory of Holmes' walk to the food stand.