At the National: Beckett gets its first winner in the NSCC scavenger hunt
The Beckett Cover Cards scavenger hunt had its first winner at the 2013 National Sports Collectors Convention on Wednesday.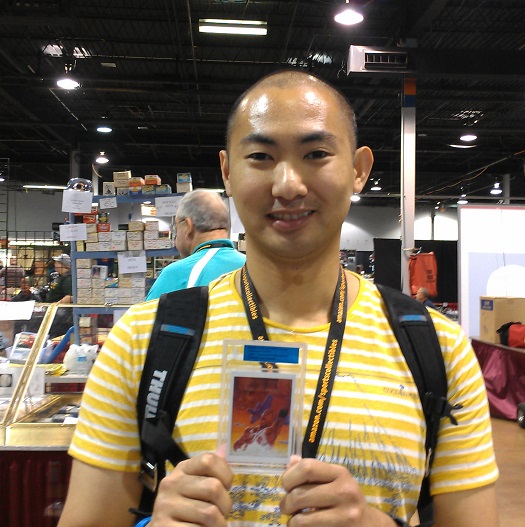 Jan Viliral completed the 11-card set in just over three hours. He searched the show floor, following the booth numbers on the cheat sheet in the VIP bag. Then, he arrived at the Beckett booth (#866) for the exclusive 11th card – a Michael Jordan numbered to just 99 copies.
"I like it a lot," Viliral said. "I think these cards are great."
Viliral is a basketball collector, usually going for cards of Kevin Durant, the star of his home team the Oklahoma City Thunder. The Jordan and Scottie Pippen covers were his favorite covers in the group.
"It was fairly easy to finish," Viliral said. "It was just about paying attention to the booth numbers."
Viliral said the toughest card was a Ryne Sandberg from Chris Potter Sports. To get the Sandberg, collectors have to make a purchase from the booth and Potter didn't have many basketball cards in his selection. Viliral wound up getting a Chicago Cub simply because he was from Chi-Town.
It was worth it to Viliral who loved checking out the exclusive 11th Jordan card.
"I got the first one, so that means something," he said. "I bet whoever gets 23 is going to be happy."