At the National: A musical reprieve from sports collectibles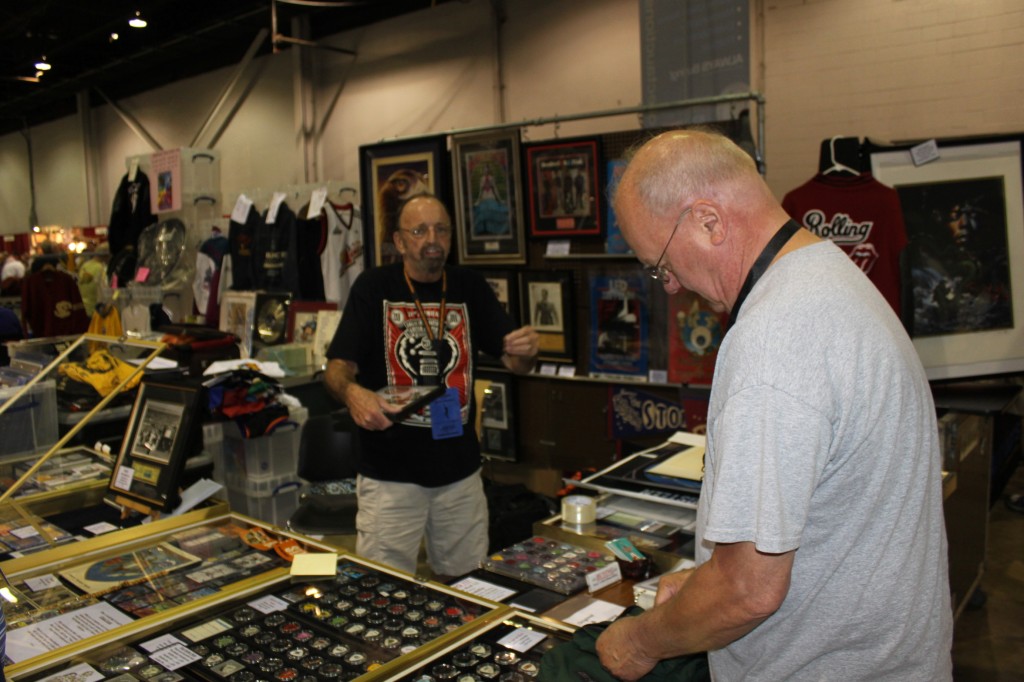 By Dan Good | Contributing Editor
Collectors gathered at Will Simmons' booth Wednesday, considering the purchase of famous signatures and rare posters.
Posters and signatures are pretty common at the National Sports Collectors Convention. But where other dealers sell sports memorabilia and cards, Simmons focuses on rock & roll memorabilia and vintage guitar picks with his Tennessee-based company, Rockit Collectibles.
Instead of Jim Brown, think Jimi Hendrix. Instead of Paul Pierce, think Paul McCartney.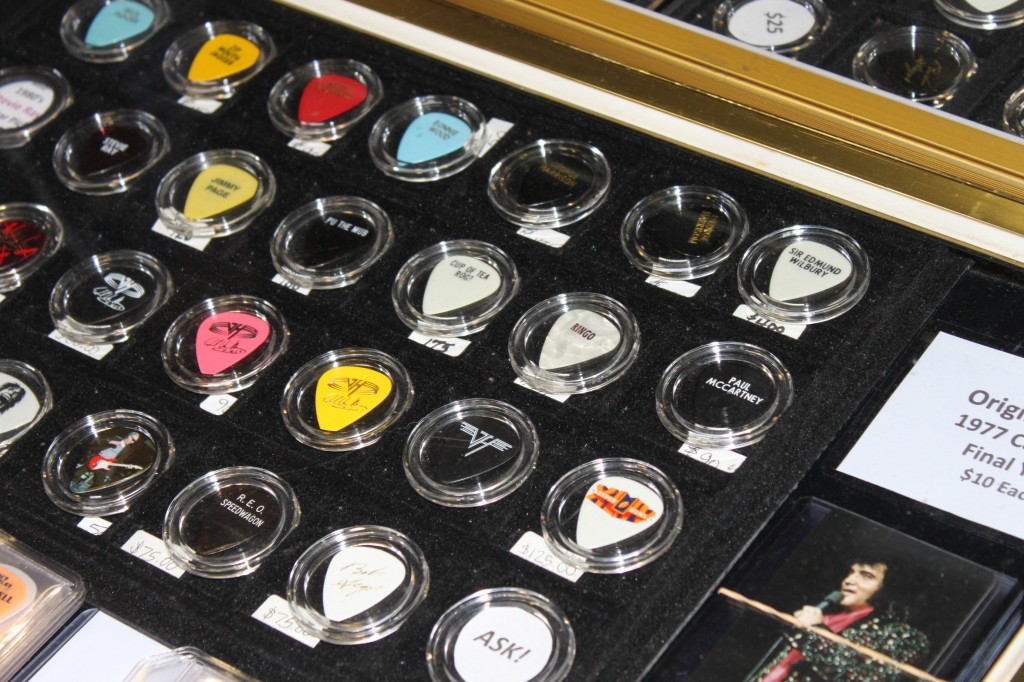 The career focus follows Simmons' experience touring with acts such as Jackson Browne. Those concert connections helped him build his collection, giving him the National's most extensive and unique musical offerings, a niche he's been developing for the past two decades.
"He was in attendance at the Monterey Pop Festival, and appears in some of the footage," said his son, Isaiah Mohary, who helped at the Rockit booth Wednesday.
Memorabilia from that iconic festival and other music milestones fill the Rockit booth. Rolling Stones jacket. Cat Stevens button. Van Halen guitar pick.
"We see a lot of wives and daughters stopping by the booth who might not be as attracted to sports collectibles," Mohary said.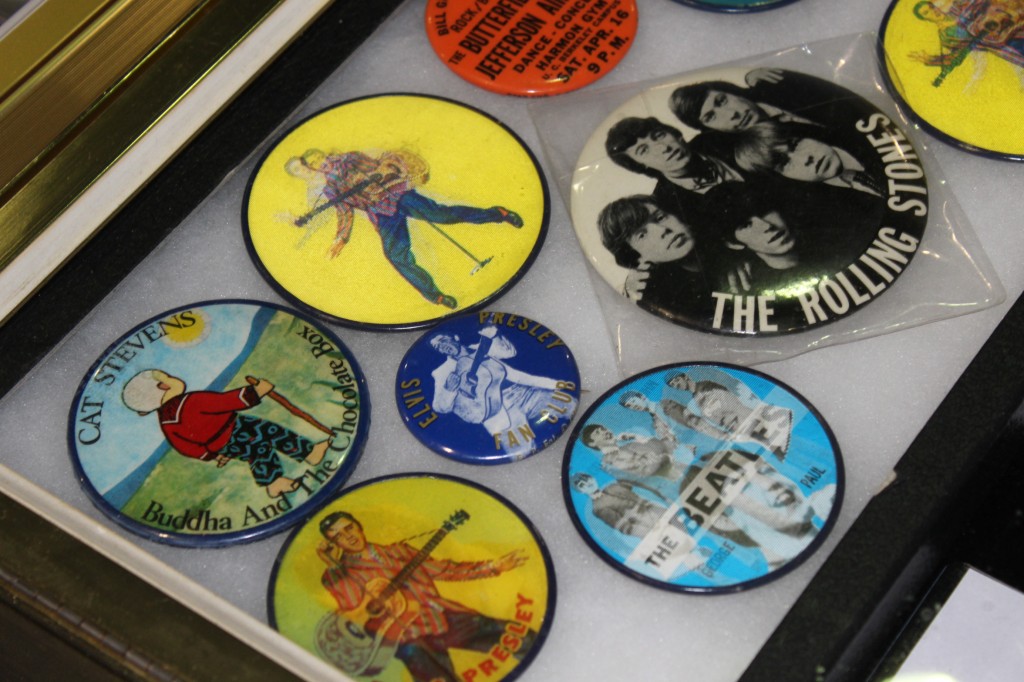 So Simmons keeps touring, just as he's done for decades, showing up in wayward cities for a few days and sharing his love of music.
And people are still drawn in, a musical reprieve amid a sea of sports.
Dan Good is a New York-based journalist. Follow him on Twitter here.