AT THE NATIONAL: A chat with Jim Rice
Some baseball stars authenticate, catalog, store and sell their memorabilia when their playing careers are over.
Hall of Famer Jim Rice isn't one of those players.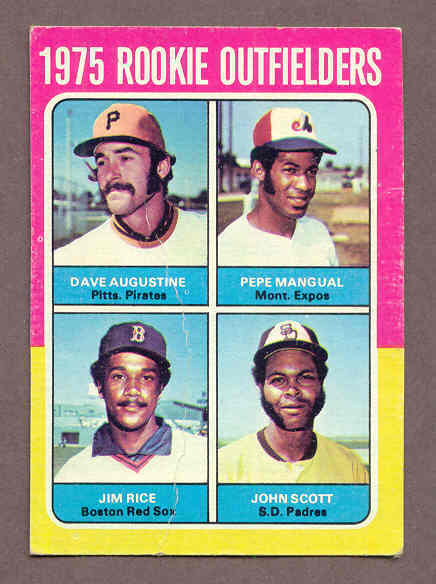 "I don't have anything in my house that tells you I played the game of baseball," Rice told Beckett at the National Sports Collectors Convention. "I don't have any hats or balls. The only thing you might find around my house are some golf clubs."
Rice, an eight-time All-Star and the American League's MVP in 1978, played his entire career with the Boston Red Sox.
One of the most feared sluggers of the late 1970s and 1980s, Rice's career bridged the cardboard gap between the vintage and modern eras. He appeared on his first Topps card in 1975 – a purple-and-yellow-bordered 'rookie outfielders' release alongside Dave Augustine, Pepe Mangual and John Scott.
Cursives and block lettering and wood grains followed, but forgive Rice if he doesn't recognize his cards.
"I haven't seen all of them," Rice admits. "I don't collect anything. The only thing I used to collect is '55 Chevys, because of Reggie Jackson. Reggie had a purple '55."
Following his retirement in 1989, Rice has focused on charity endeavors and hitting instruction, as well as on-air work for New England Sports Network. The NESN job keeps him involved with the game and connected to his Red Sox.
He also hits the autograph circuit from time to time, interacting with fans and reliving past successes – successes that Rice considers part of his job.
"I don't have any of my jerseys," Rice said. "I'm not out to sell my stuff, it just doesn't do anything for me."
Rice was one of baseball's all-time greats. He has a plaque in Cooperstown to prove it.
But collecting? Cards? He'd rather leave that to the fans.