23 Memorable Michael Jordan Items at the 2013 National
Michael Jordan still stands tall in Chicago.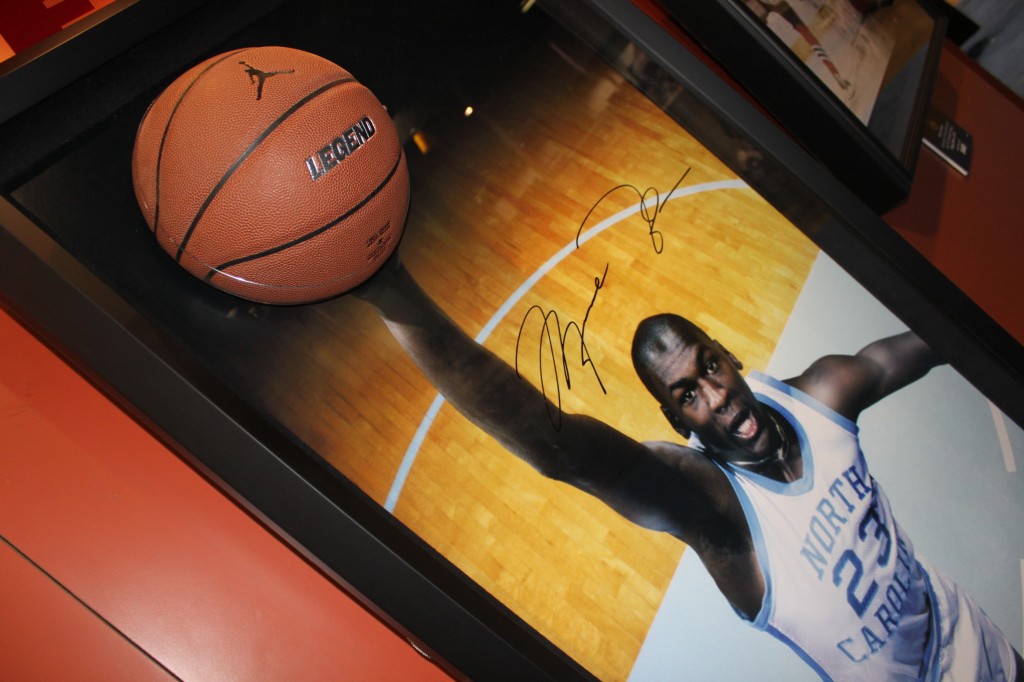 Jordan reigned over basketball and the hobby during the 1980s and 1990s, leading the Bulls to six championships. Jordan's greatness, charisma and collectibility continue to spark hobby innovation.
Air Jordan's legacy emerges on the floor of the National Sports Collectors Convention. This year's convention houses some of the finest Jordan cards and memorabilia in existence, from high-grade rookies to low-numbered inserts and cards featuring autographs and memorabilia.
Here's a look at the 23 finest Jordan items at the National – a scavenger hunt for Chicago's biggest basketball legend.
1. THE rookie card, 1986-87 Fleer, graded Gem Mint 10.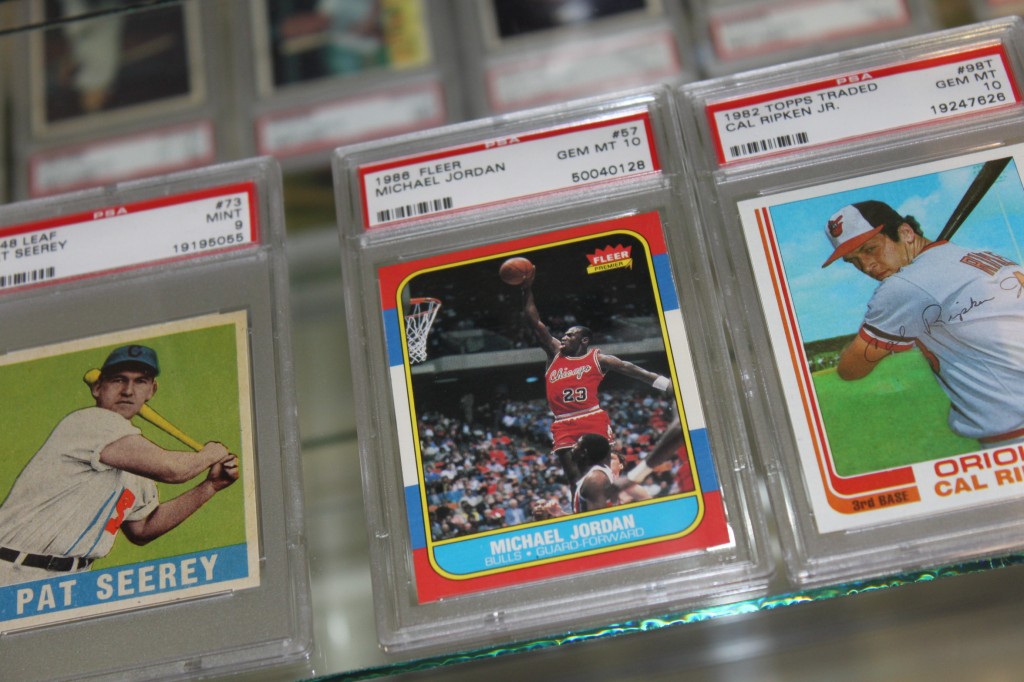 2. Jordan starred in college at UNC.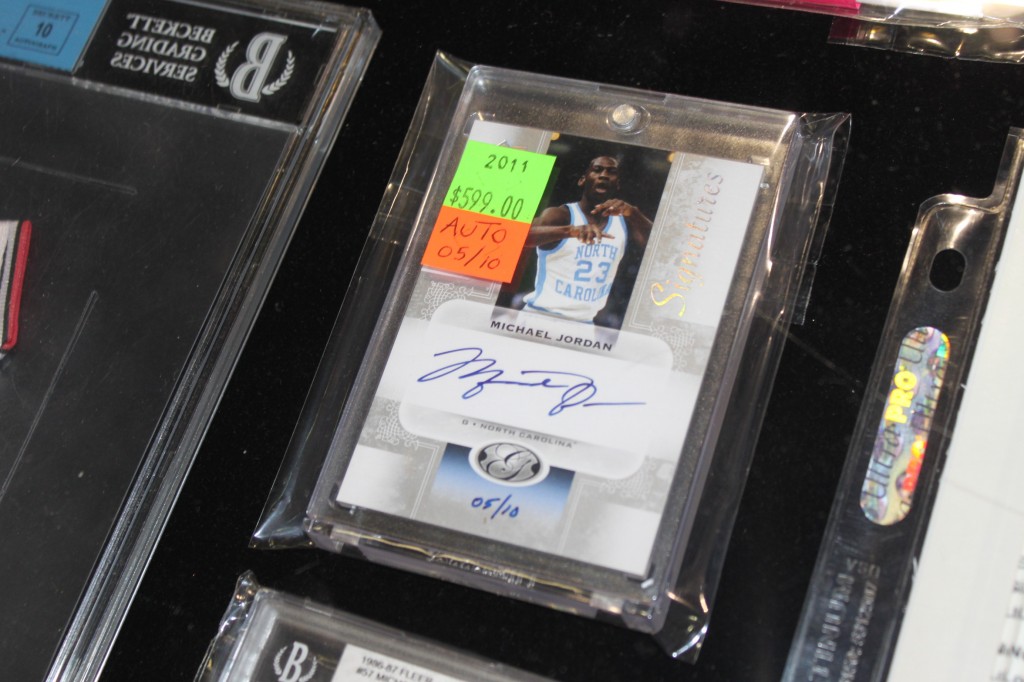 3. MJ's signature appears on a number of quirky items – including this mini-jersey.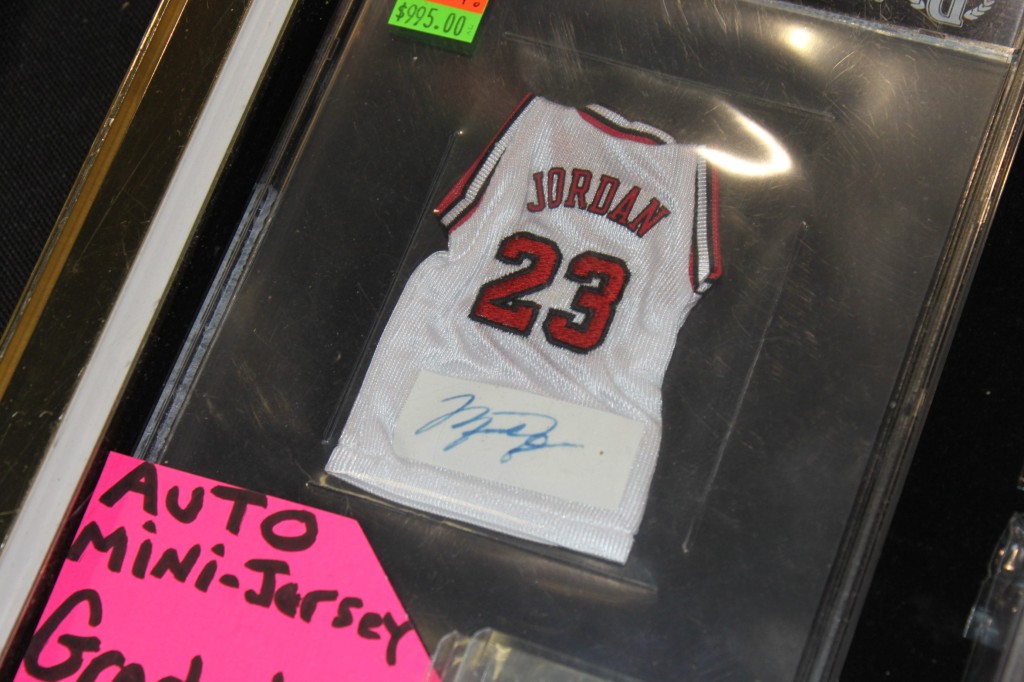 4. Cards signed by Jordan remain popular for collectors.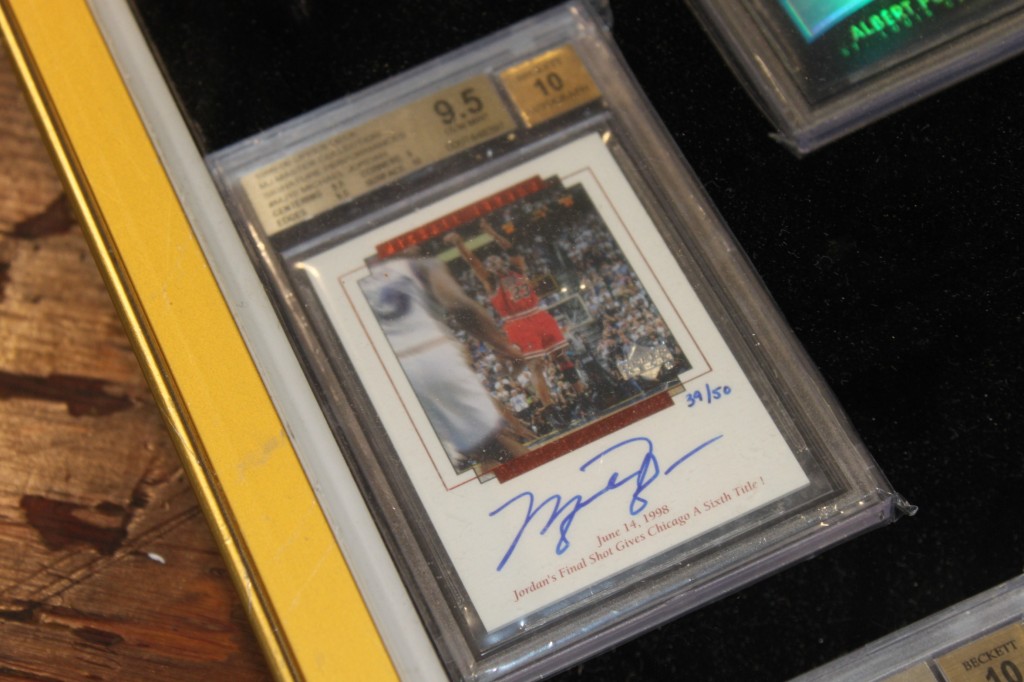 5. Even affordable 1990s cards – including a Collector's Choice "You Crash the Game" gold winner – draw your attention.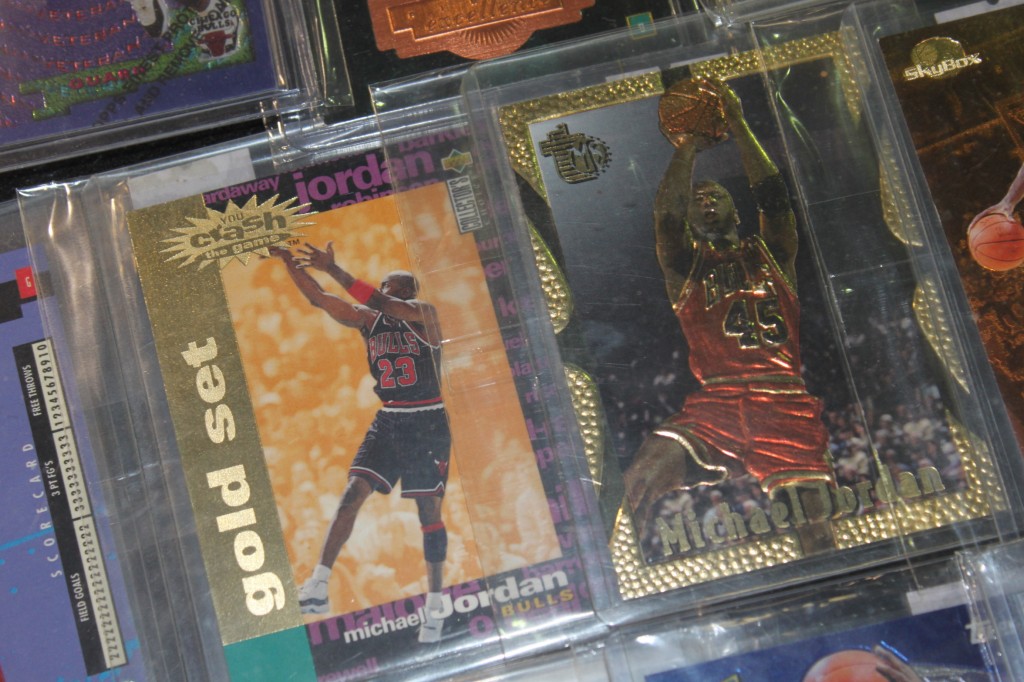 6. The Upper Deck booth features a number of displays celebrating Jordan's career.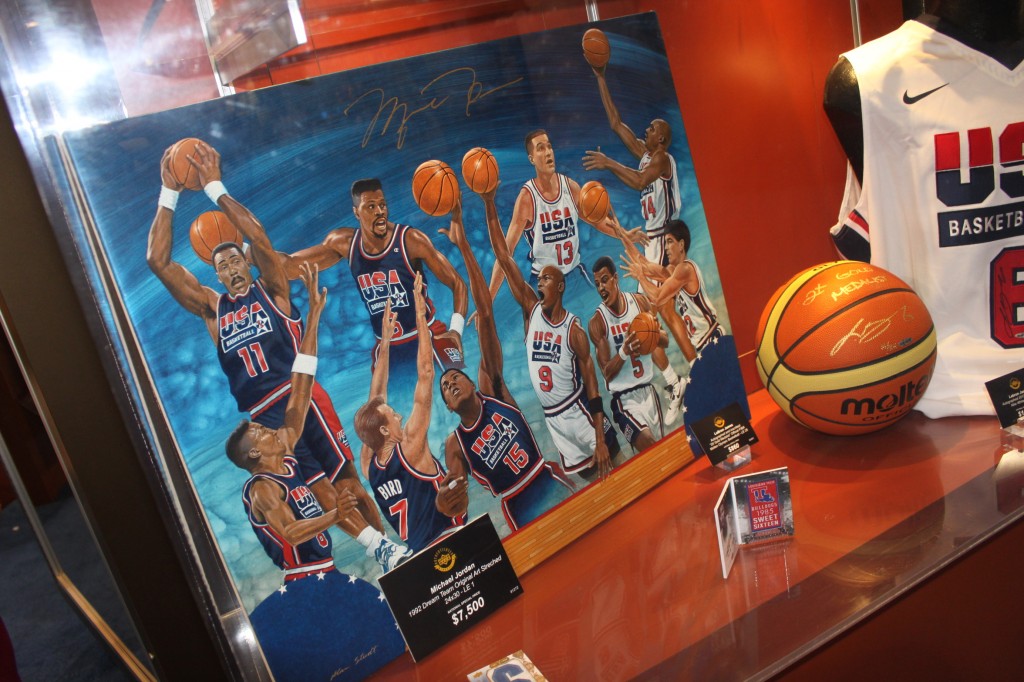 7. Here's a signed, over-sized rookie card and autographed floor piece.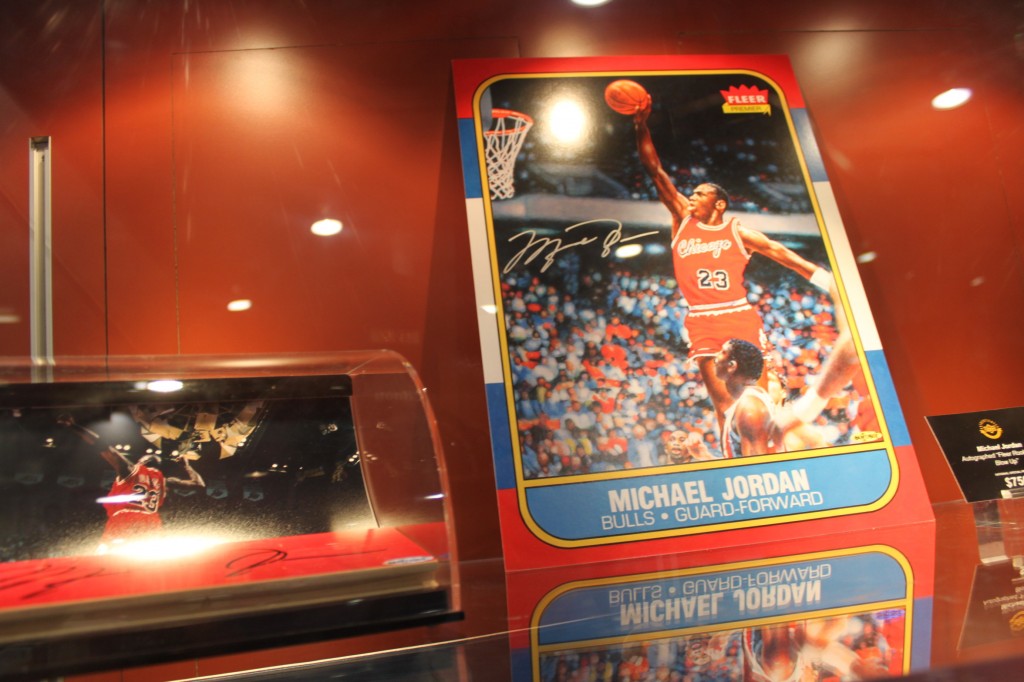 8. Low-numbered Jordan autographs are a collector's dream.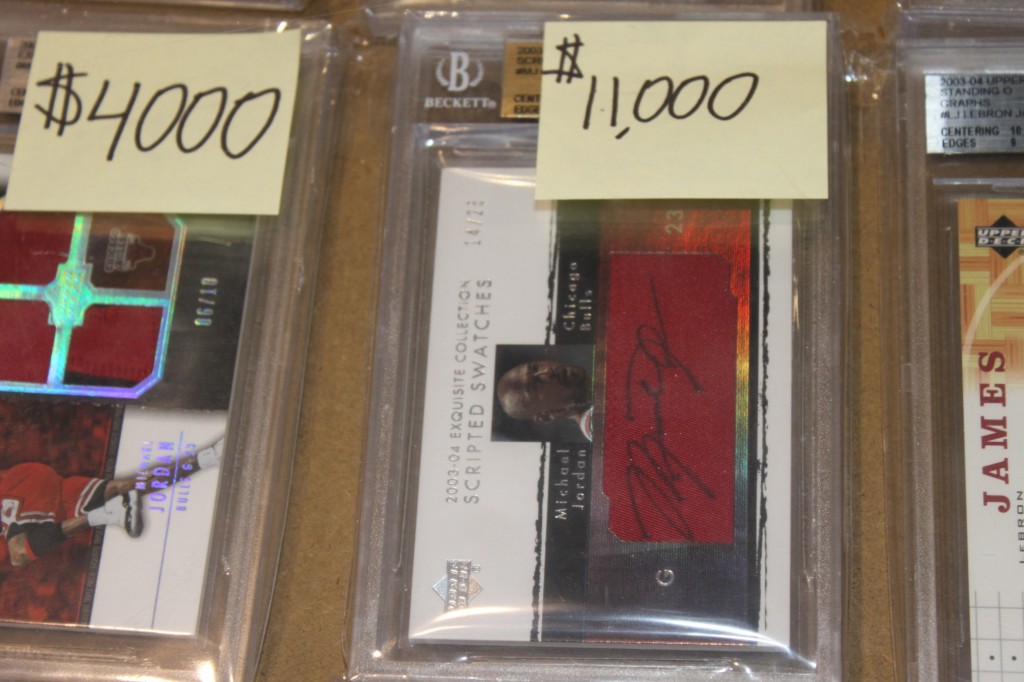 9. Exquisite Collection and other products have given UD the proper canvas to showcase Jordan's career.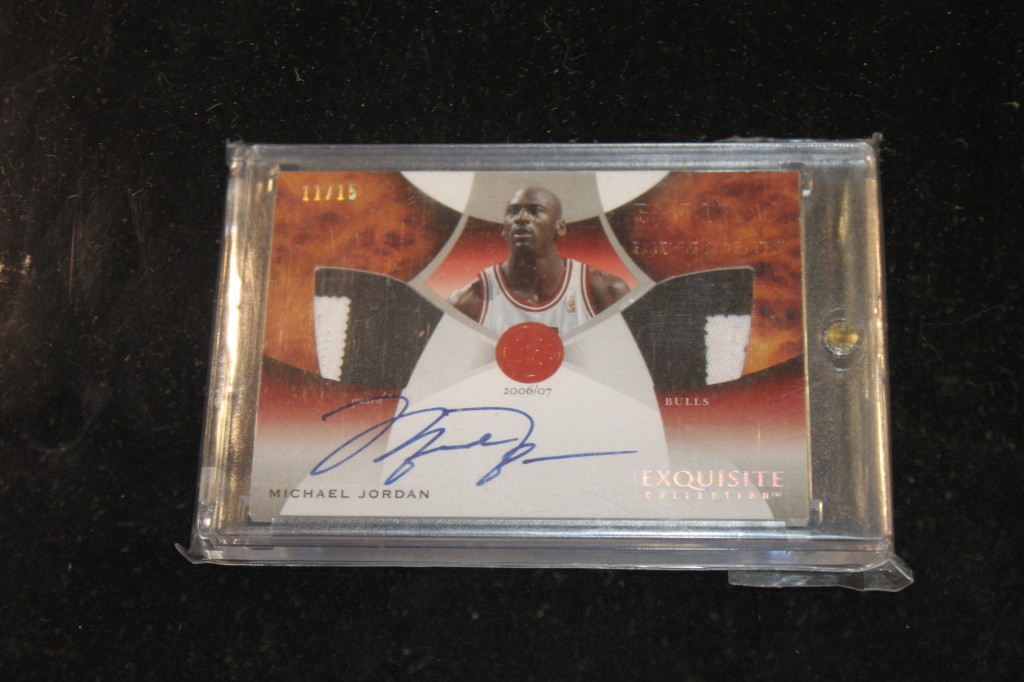 10. Jordan is regularly compared to players such as LeBron James, Kobe Bryant and Magic Johnson. Together, this team is unstoppable.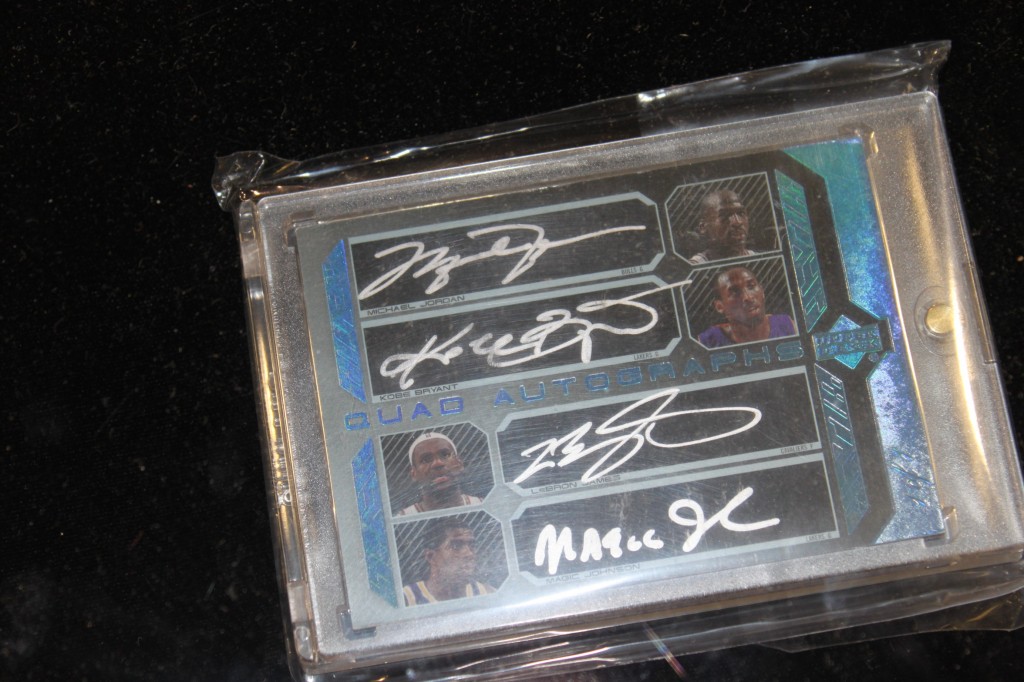 11. One-of-one … awesome.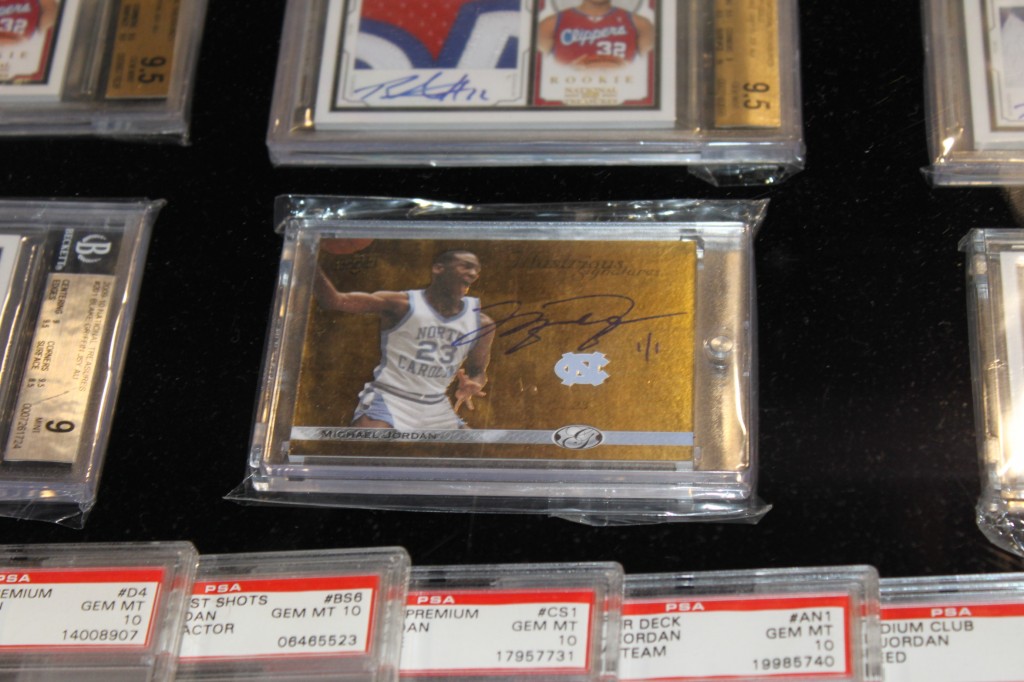 12. Jordan's 1984 Star XRC is still a popular card.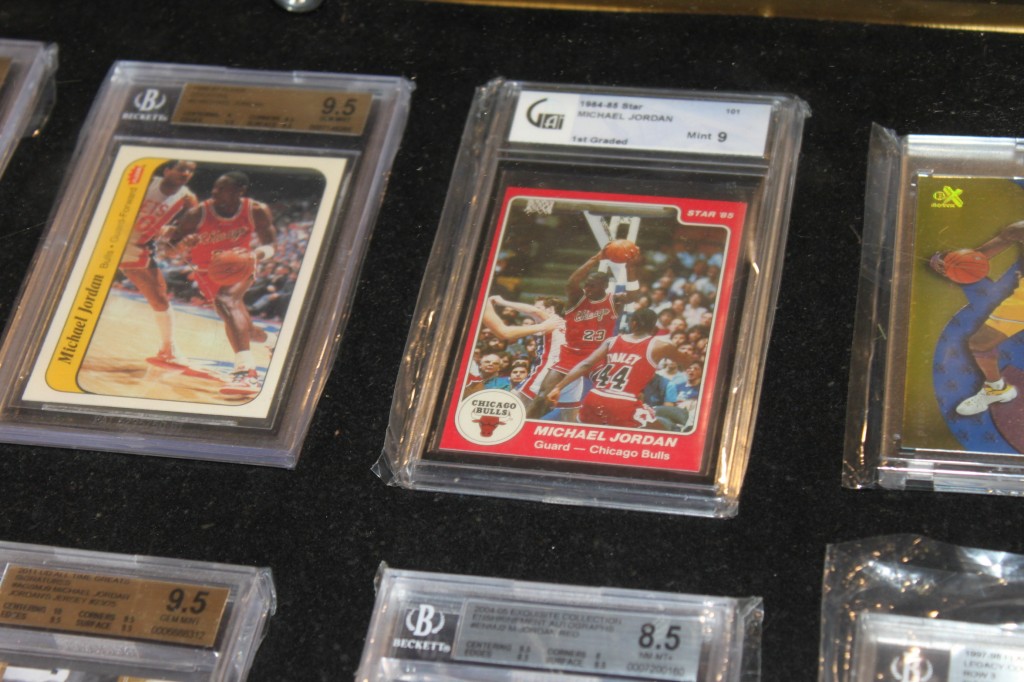 13. Beckett's show giveaway cards highlight previous covers. This card shows MJ's Beckett Basketball #25 cover from August 1992.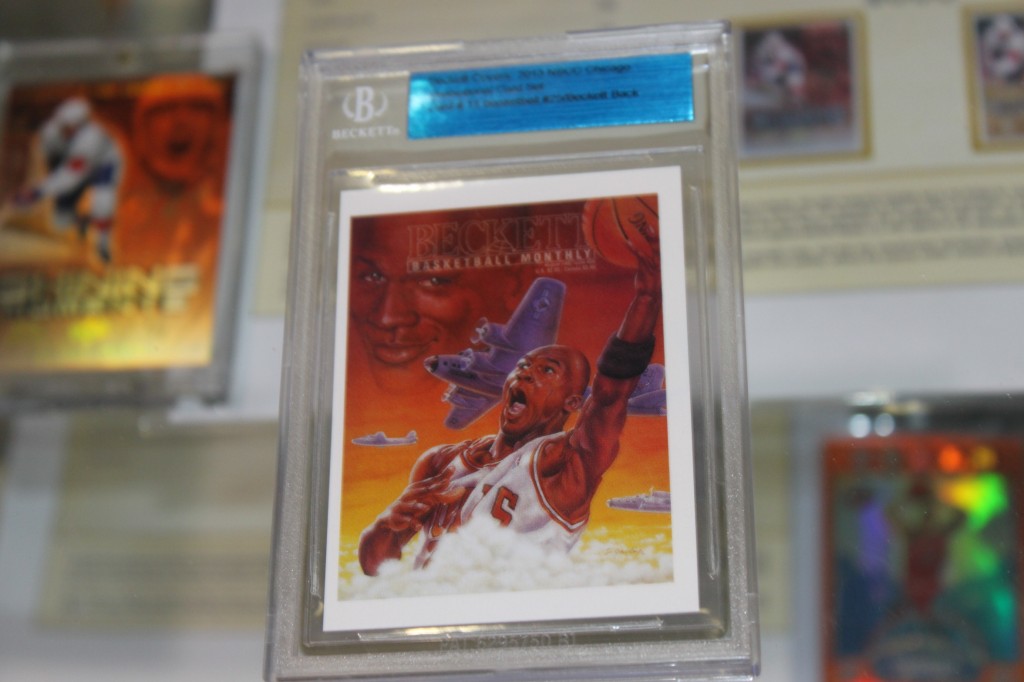 14. Jordan glided across the court, pressuring opponents on defense and getting serious hang-time as he neared the rim.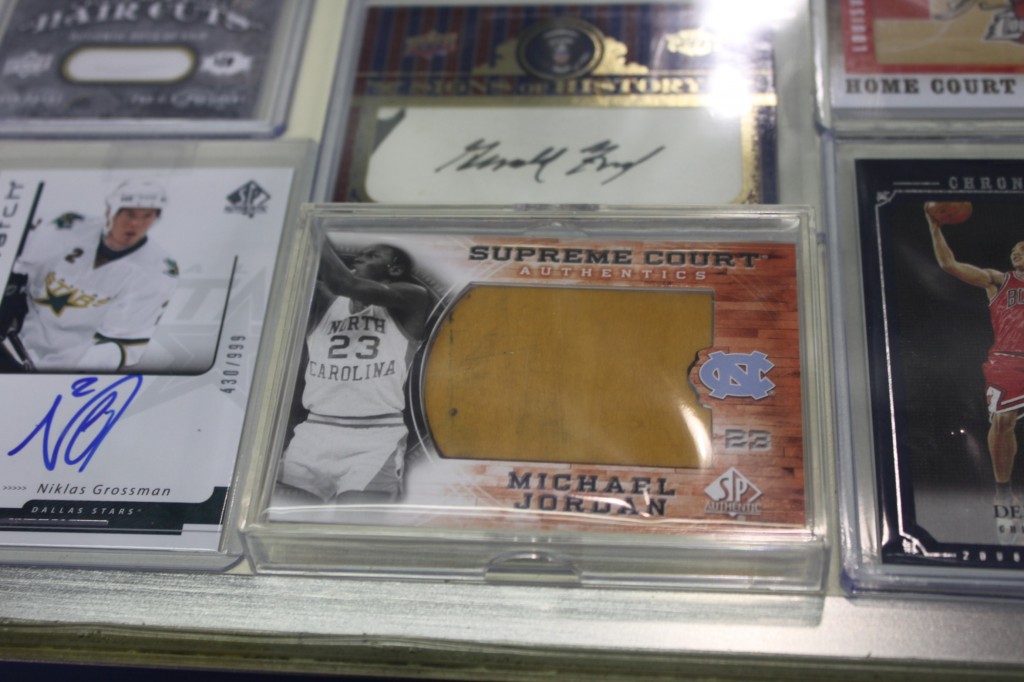 15. Artist Justyn Farano is working on a piece highlighting Jordan's early NBA career.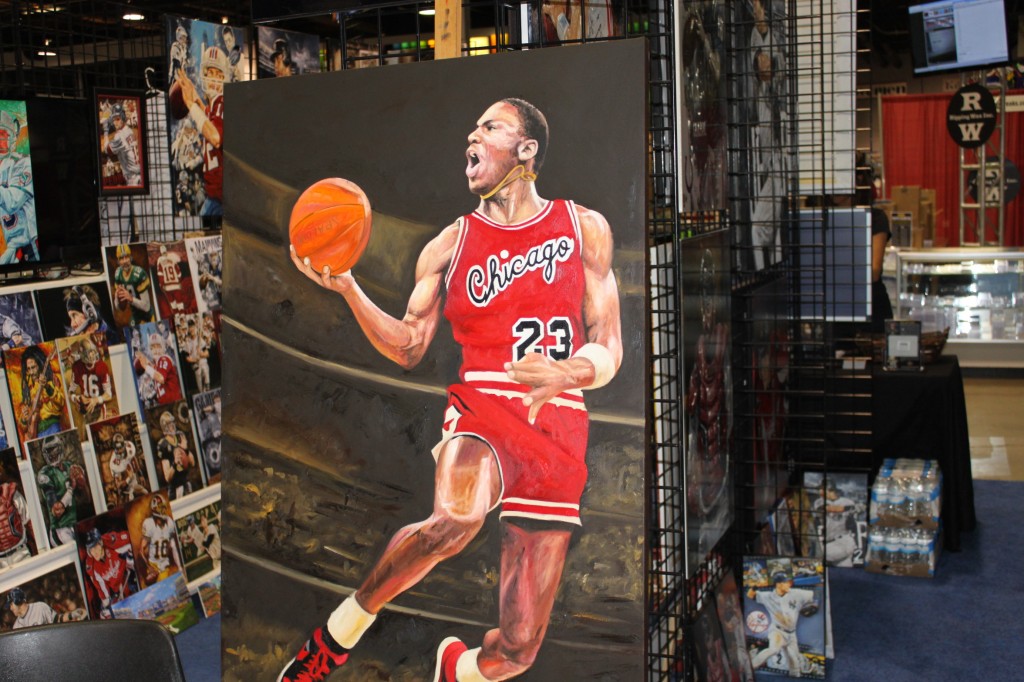 16. Jordan's over-sized talent was matched by his over-sized personality.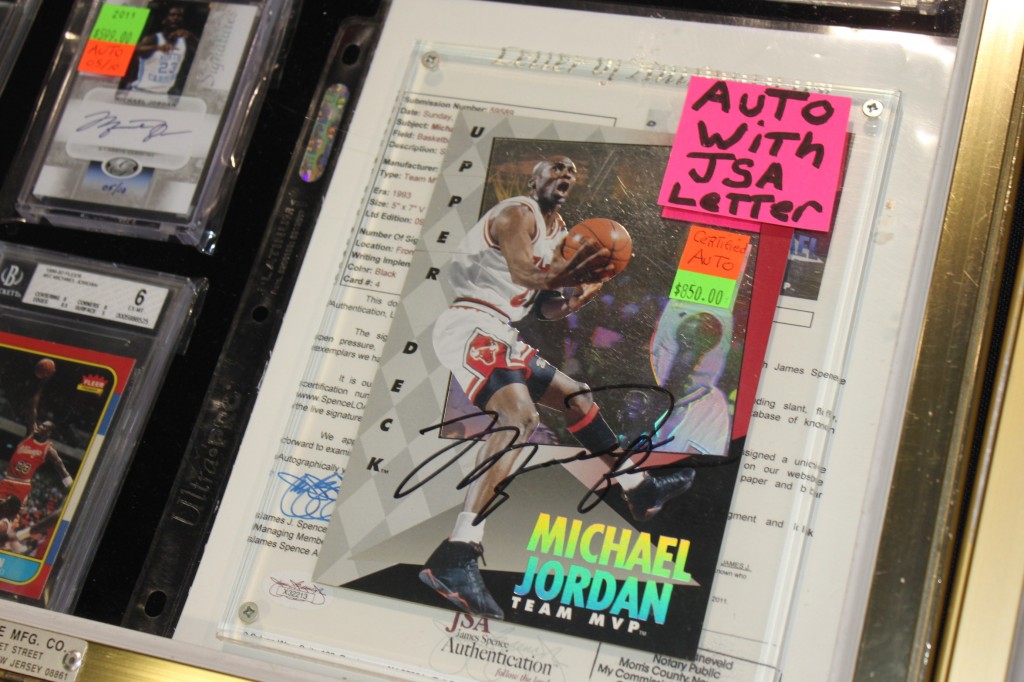 17. MJ inserts command significant interest.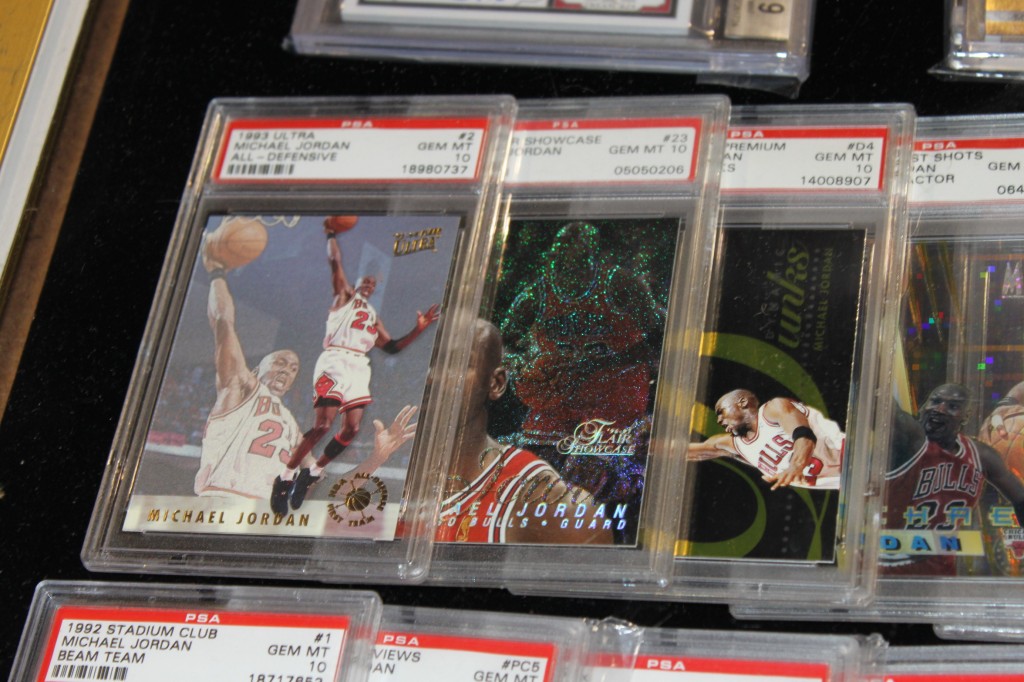 18. Deep-pocketed collectors purchased Jordan's game-worn, autographed sneakers and birth certificate at Thursday's Heritage auction.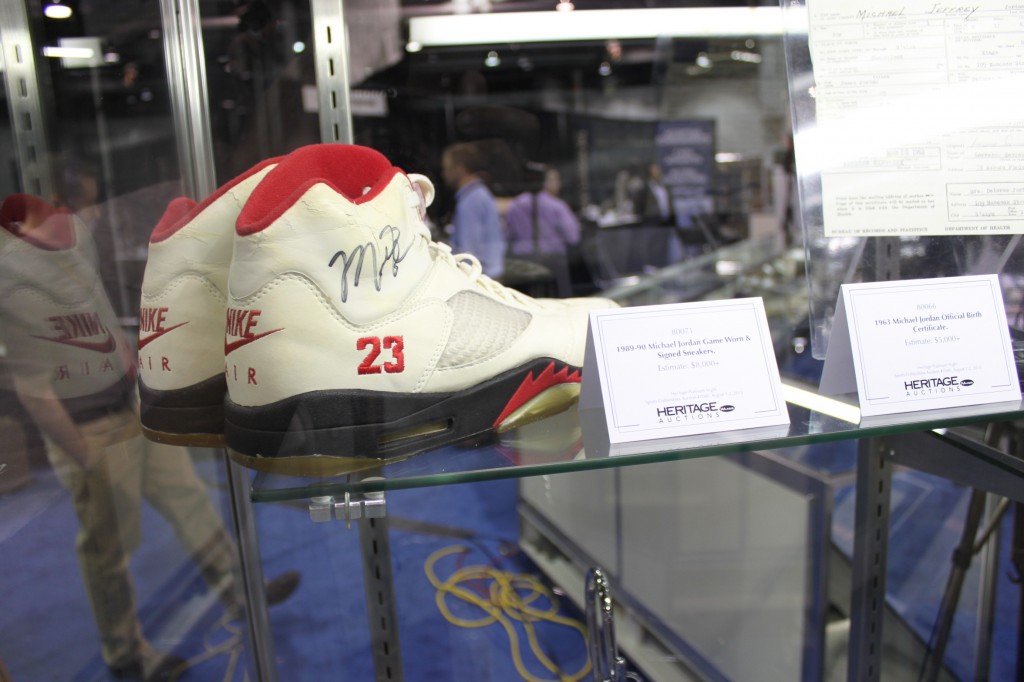 19. Jordan's wingspan inspired this autographed poster.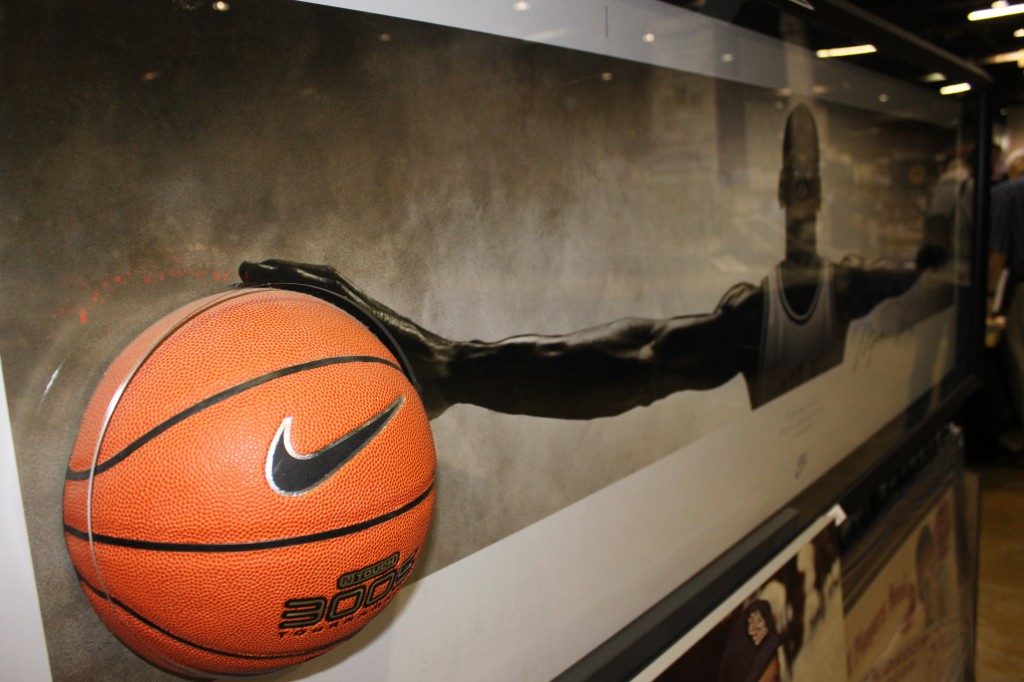 20. MJ's high-end issues represent cardboard greatness.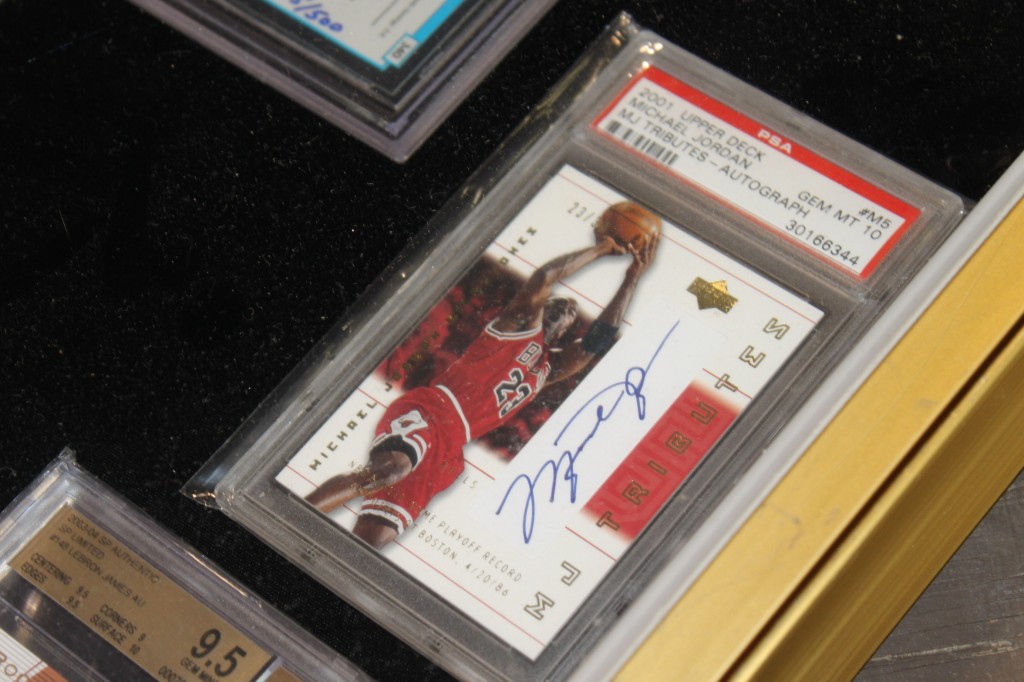 21. Upper Deck inserted game-used jersey cards of Jordan into packs for the first time in 1997-98.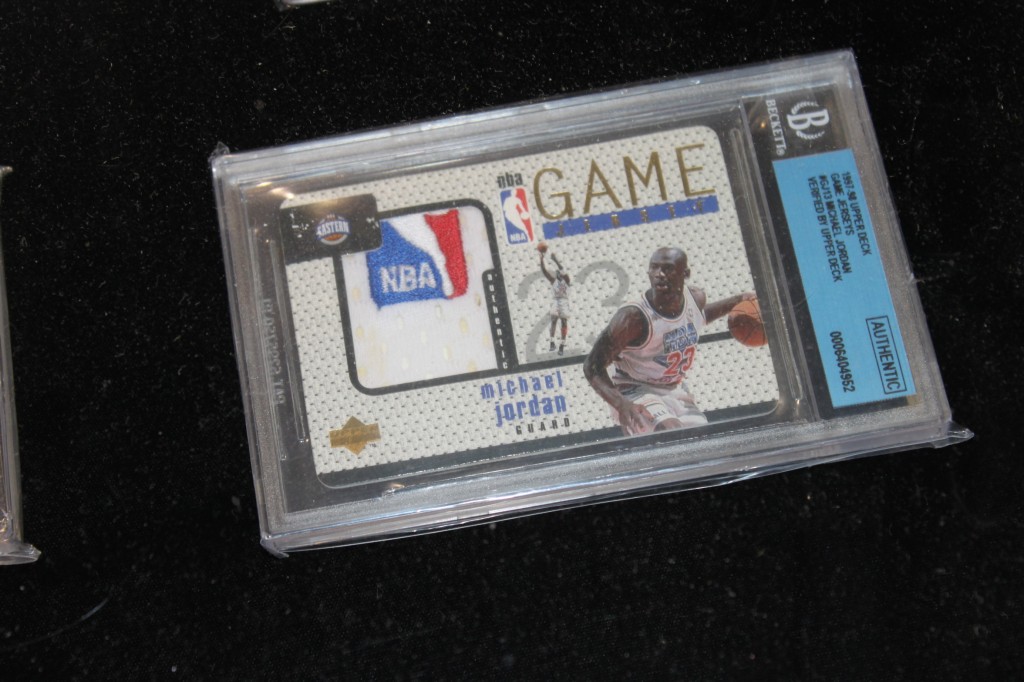 22. Beatiful, simply beautiful.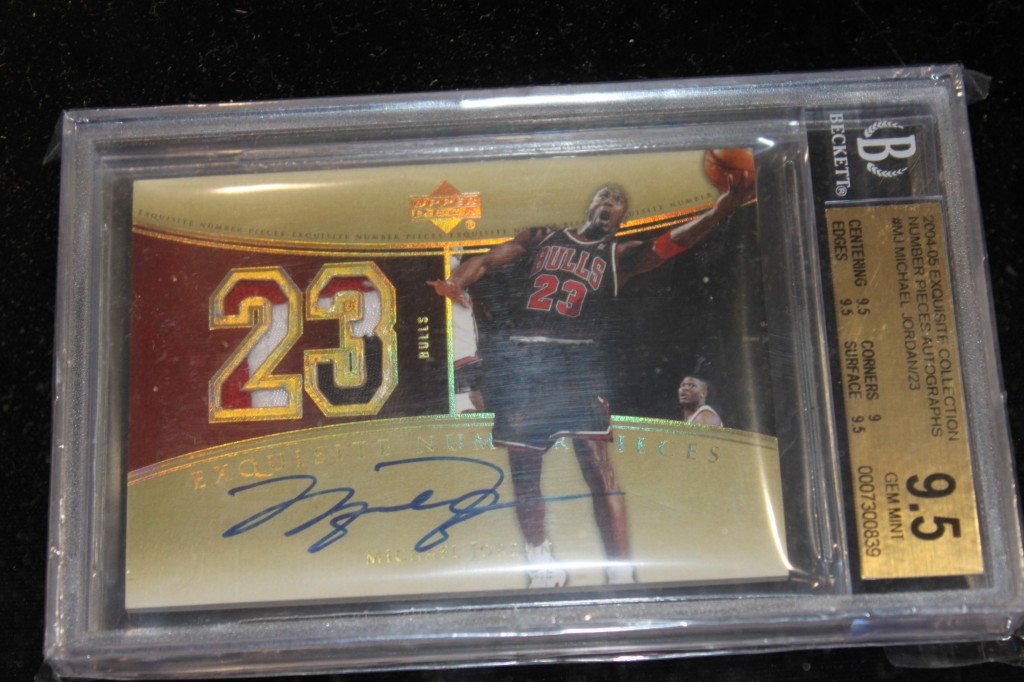 23. How special is Jordan's 1996 SPx autograph? The card personifies the emergent technologies and perks that make MJ's cards so collectible and so coveted.