As always, vintage has heavy presence at The National … even in my first purchase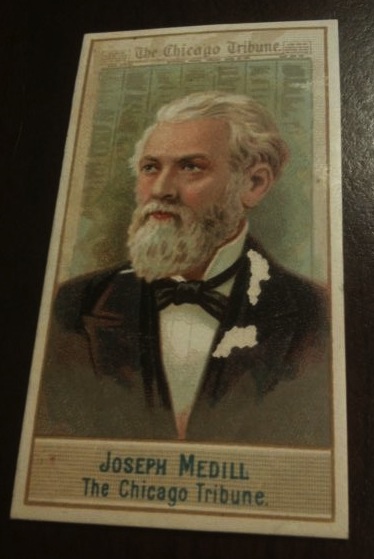 By Chris Olds | Beckett Baseball Editor | Commentary
A common refrain from some groups of collectors seemingly every year is that there's a heavy vintage presence at the National Sports Collectors Convention … and, ironically, my first two card purchases had three things in common.
They were immensely affordable. They weren't new products. And, they were … vintage.
And the irony of all ironies? They weren't sports cards at all.
For a whopping $12 — roughly the price of a cab ride or a breakfast buffet in the Windy City — or a handful of packs of the brand-new stuff still probably rolling off the presses, I got a pair of cards that you probably just won't find at any remaining dealers on the show floor.
Robert Marey of Scottsdale Baseball Cards wasn't bragging when I asked him whether any other dealers at the show perhaps specialized in the Allen & Ginter tobacco cards that I was seeking — purely on a whim — and he said no.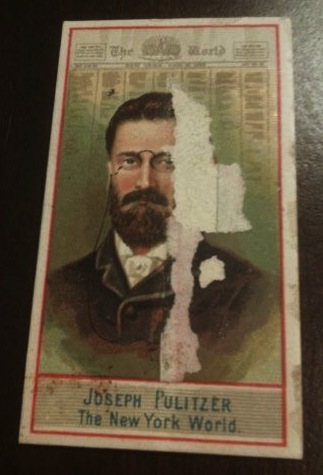 Before I asked about some N1 and N35 Ginters, I examined his display cases of slabbed, graded 1800s specimens — a basic affinity I learned to stop and appreciate when Topps revived the "World's Champions" line in 2006. I confessed that to Marey — and he seemed to react as if he had heard it before.
As a long-time collector, I'm used to seeing the 1952 Toppses and such but there's a whole world of cards that many of us never see. Why? Because you can't just walk into a card shop and find them — and very few of some of the cards sit on eBay on a regular basis.
That's kinda common considering that they were released in 1887 — no, that's not a typo.
I asked whether they might have any N1s … and was greeted with an album of cards, several pages of American Editors cards — yep, cards of newspaper editors. I own a single common from the set already but the selection set out before me instantly meant a purchase, particularly when I saw the prices. Two bucks. Three bucks. Ten bucks … All in my wheelhouse for a whim of a purchase like this … but then I saw the names on the cards in the binders.
Joseph Pulitzer, New York World. Sold.
Joseph Medill, The Chicago Tribune. Sold.
Condition didn't matter — the Pulitzer isn't pretty, but it will be prized. The cards were to be mine with Marey's asking price of a whopping $13.
The real kicker? He gave me a buck off. Why … on cards 124 years old? Not sure, but I'll take it.
Why did I pick those two? Well, many of the editors of 1887 aren't household names. I chose Pulitzer because his name is known by many beyond the newspaper geeks among us (and is pricey if in top shape). I chose Medill because the Tribune chain was my last stop in a decade of newspaper work before arriving at Beckett, it looked pretty nice (save for a tear on his jacket) and, of course, we're in The Windy City.
What will I find next at the NSCC? Not sure, but it should be interesting.
Chris Olds is the editor of Beckett Baseball magazine. Have a comment, question or idea? Send an email to him at colds@beckett.com. Follow him on Twitter by clicking here.