Artist Spotlight: James Fiorentino
At the age of 15, James Fiorentino was the youngest artist to be featured in the National Baseball Hall of Fame and Museum for his likeness of Reggie Jackson, which hung beside the paintings of Norman Rockwell and Andy Warhol. His painting commemorating Roberto Clemente remains in the museum as part of their permanent collection.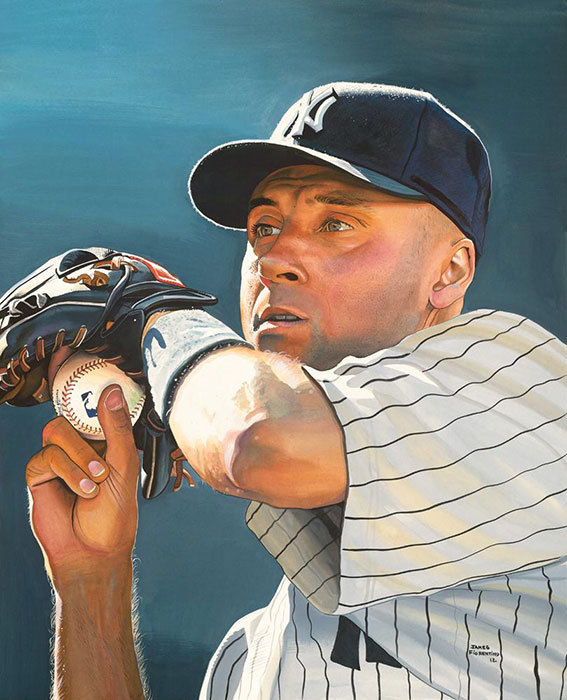 A four-year starting shortstop for Drew University, James' work hangs in galleries, museums, universities, corporations and private collections. In 2001, at the age of 24, his work was transferred to trading cards where Upper Deck produced "The James Fiorentino Collection" which featured the artist's work covering multiple sports.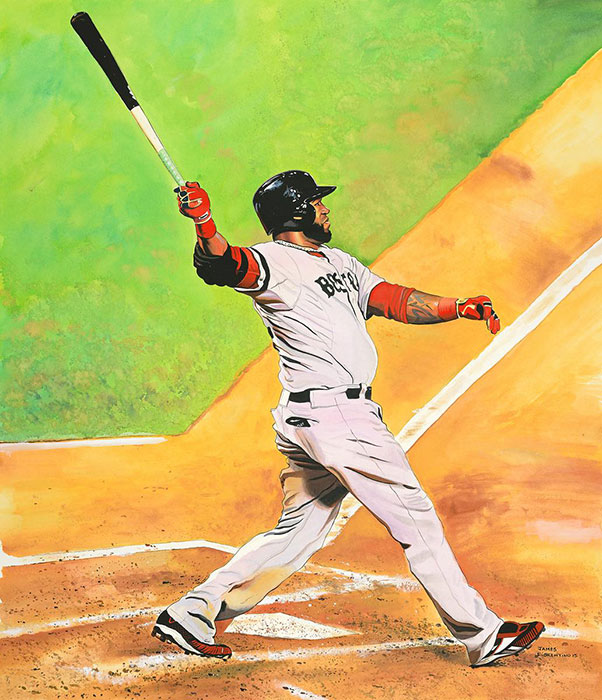 Fiorentino, who captured Mike Trout for the cover of this issue of Beckett Baseball, has a style of realism that renders his work exceptional.
"Sometimes, I step back and wonder if what I am painting will be rendered the way I want it to," James says. "But when I'm finished, the painting looks exactly the way I imagined it. I don't concentrate too much on painting a flawless image. I let my eyes and hands do the work. Just as a poet expresses himself through words, I express myself through paint. I feel fortunate to be able to use my art as a means of communication.
Website: JamesFiorentino.com