Artist Spotlight: Dick Perez
The works of Dick Perez have been familiar to card collectors dating back to his first Diamond Kings paintings that appeared in 1982 Donruss Baseball. Perez's work hangs in the National Baseball Hall of Fame and Citizens Bank Park, home of the Philadelphia Phillies, where he has 34 paintings permanently on display – "Thirty five when I finish this year's addition of Roy Halladay to the collection," Perez says.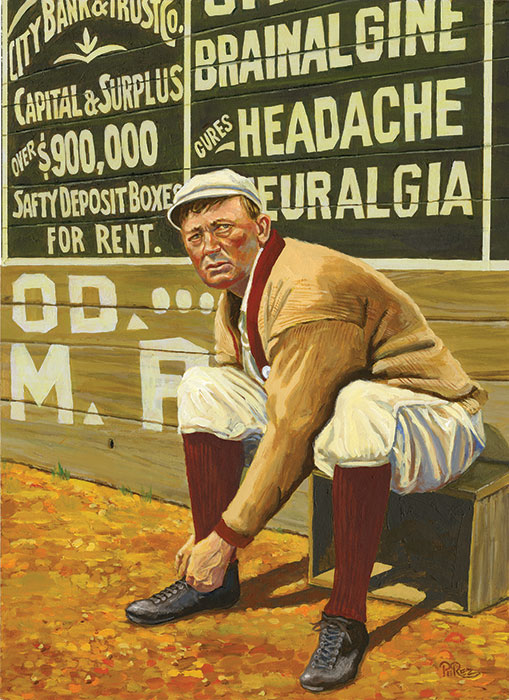 His paintings hang on gallery walls, in private collections including former Presidents Ronald Reagan and Bill Clinton, and his work has been commissioned by several Major League Baseball entities. "My name has become synonymous with Major League Baseball," he says. "My sports subjects, however, are not exclusive to baseball. I have produced many paintings covering football, basketball, tennis, soccer, golf, boxing, Olympic sports and hockey as well as non-sports commissions and paintings.
Website: DickPerez.com