Artist Spotlight: Dave Hobrecht
Dave Hobrecht is recognized for his signature black and white, mixed charcoal and pastel media and the exclusive dry brush application method that he has created and perfected. Collectors may recognize some of his pieces from appearances in Topps products such as Allen & Ginter, Gypsy Queen and Topps flagship releases.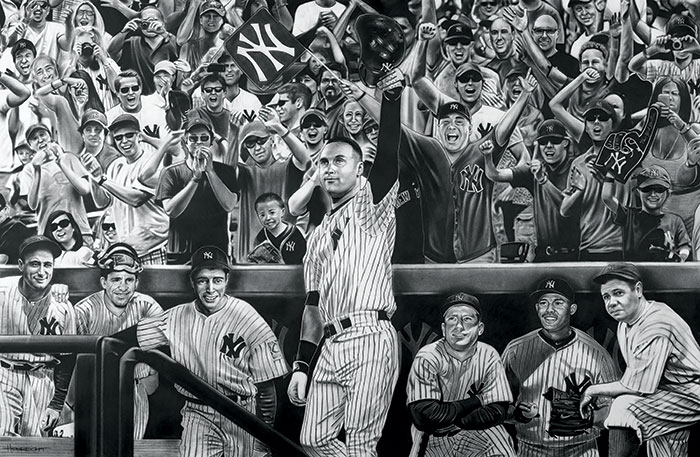 If it hadn't been for a serious accident years ago, Hobrecht might never have become an artist. As a teenager, Dave was struck by a car and two weeks later woke up in a hospital bed with two broken legs. An athlete at the time, he was told his dreams of playing sports were being shut down. But he learned he could still participate through his works of art.
One of Dave's current projects is his work with former Dodgers GM Ned Colletti on a book titled "The All-Time Dodgers" which features several examples of Hobrecht's work. "The new series, the All- Time Dodgers, is my favorite," Dave says. "Creating 12 completely original painting ideas has been so much fun and inspiring."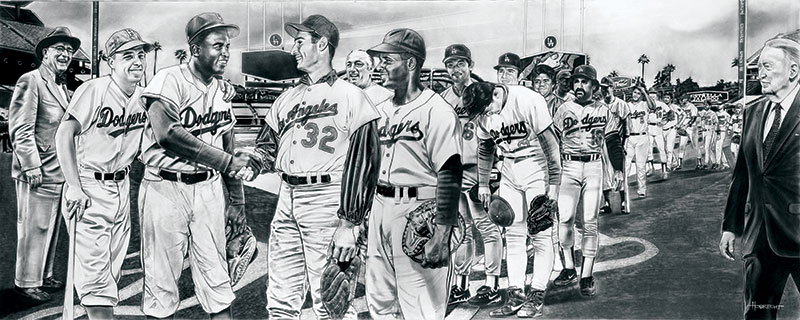 One of the most memorable pieces Hobrecht created was "Amaysing" which featured Willie Mays swinging a bat with the New York Giants. "Painting and meeting Willie Mays and having him sign 100 limited edition prints was incredible," Hobrecht says. "He hadn't signed an art series since the '70s when LeRoy Neiman painted him. Mays said he has mine next to LeRoy's at his home."
Website: Hobrecht.com