The Art of Trading Sports Cards in the Modern Social Media Landscape

The last few years have seen (yet) another massive uptick in the sports card market. But even in the middle of a rising tide of that filthy, filthy lucre, some of the best, most satisfying, and valuable transactions carry a price tag of $0.00.
That's right—straight-up trading networks, or even giveaway networks with no cash involved are bigger than ever. And they're more active and more cool than you might think.
Just ask longtime collector Nathan Thompson. The 45-year-old finance and development director for a nonprofit in Berkeley, Calif. has been running a giveaway/"let's trade" thread every Sunday on Twitter for two-plus years. Thompson's rules are simple: No cash involved, and a $30 max value. The rules are simple enough and the process fun enough that every Sunday, his threads get anywhere from 8,000-15,000 page views with dozens of trades and straight gifts made between collectors in the USA, Canada, and even the United Kingdom.
"The whole reason I started this is because I wanted to spread the idea of generosity in the hobby," ompson says. "Giving out to folk is the main energy behind this, and the folks who stick around the most are generally pretty generous, they enjoy the process, and it expands. People will always say, 'Hey, I know you collect Twins cards; here's something you'll probably like.'"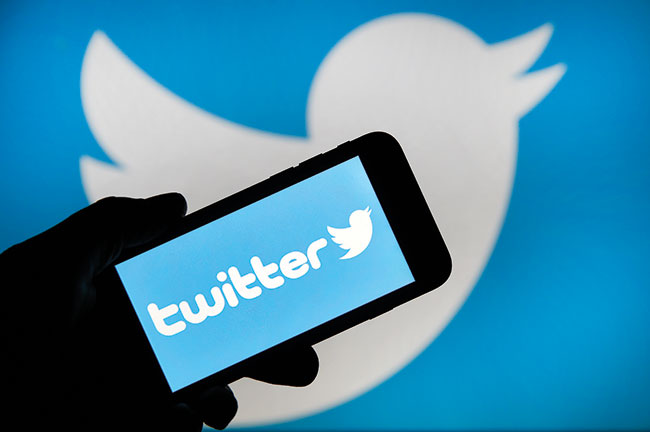 Thompson is also a San Francisco Giants fan (hint, hint), and has got some great cards. But more than anything, he enjoys seeing the human connections made.
"People have made friendships, created lasting business relationships out of this," he says. "It's bigger than I would have guessed starting out."
Andy Trojan knows Thompson's threads and has participated in them. The 42-year-old from Hampstead, N.C. works in the insurance biz, and was an avid collector in the late '80s and early '90s. Proliferation of brands burned him out in those days, but circa 2015 or so, he came back to the hobby. He picked up some cheap, junk wax-era sets, and then started focusing on vintage, where price tags were unfortunately higher. His solution? Trading.
"I'm only on Twitter, so that's where I do all of my trading," he says. "I built a '75 set a couple of years ago and have been off to races ever since."
Trojan now has Topps baseball sets from 1974-1989, and continues to work his way backward. In October, he completed a '71 Topps Baseball set via trades, and filling in that 752-card behemoth . . . well, that ain't no joke.
"My first set with high numbers," he says. "It certainly took a village."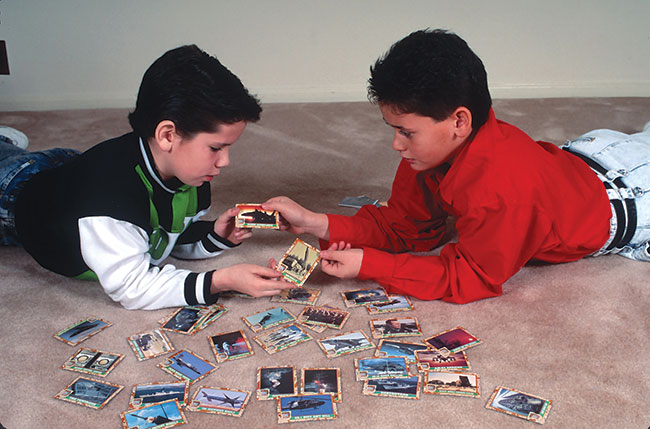 Trojan says the '71s he got—a notoriously tough set to find in top condition owing to black borders that chip easily—were "In pretty good condition across the board. I like some character with my cards." And Trojan is far from done. He's now trading '71 dupes for '72s, a 787-card whopper. He might as well climb the next mountain. And continue his fun.
"Networking over the last couple of years and helping people where I can is great," he says. "The generosity and people paying it forward on the Twitter card community is really off the charts. I've had nothing but great experiences."
Mark Del Franco has traded with Trojan (see how the process, and even this article, work?). The 52-year-old communications director from Orange, Conn., has done at least 250 trades in the past year alone, and says "It's a participation sport. You get out of it what you put into it. I've only had one bad experience, and that's when expectations really weren't laid out clearly in advance. But treat people right and understand that your word is your bond, and . . . it's great."
Del Franco is concentrating in 1950s baseball, Bowman in particular (hint!), and now has longtime trade partners who are so well trusted, he has no problem sending them cards worth hundreds of dollars in the mail, including a buddy from Wisconsin.
"He'll send me 1960 high numbers. I sent him a 1948 Bowman Yogi Berra," Del Franco says.
Del Franco uses Twitter as his haunt, but is thinking about expanding his circle.
Jamie Blye, a 40-year-old Rochester, N.Y., regional manager for a retail chain, says he's seen a lot of Facebook groups sprout up for trading, especially over the pandemic of the last couple years. But he has his territory staked out.
"I've been a big champion of SCN, SportsCollectors.net, over the years," he says. "I think it's the best resource to find the biggest number of active collectors, especially for baseball."
Blye uses SCN to get submissions when he sets up private signings with players, an activity keeping him so busy he says it's become "almost another full-time job." And he always gets a few extra autographed cards for himself. He says autographs make the best trade bait, especially as he closes in on his passion—a complete autographed set of 1991 Studio.
Blye is down to fewer than 10 guys needed (including Eric Show, Ed Whitson, and Willie Randolph) and even got one of the toughest cards through, you guessed it, a trade.
"Andujar Cedeno passed away in 2000, and I can't imagine there's a lot of that card autographed out there," Blye said. "I found someone willing to part with one, made an offer, and bam—in my set."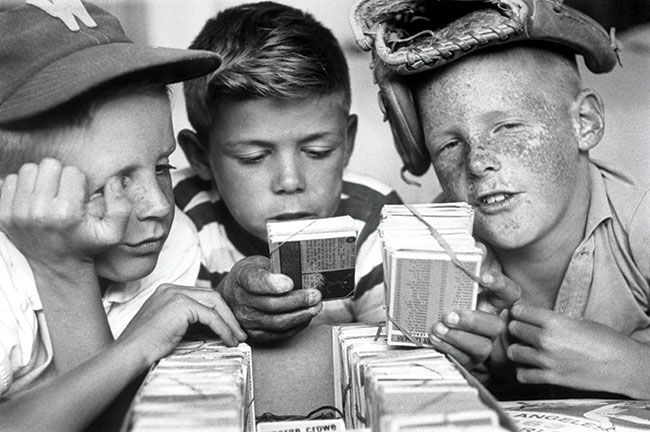 Rarities. Fun. Low cost. Set building. Creating lasting relationships. It seems there's no reason not to do a little scouting and hop in on a trading network. And being an effective trader is easy. Nathan Thompson recommends just giving something away to start.
"We all have cards that we have triples on or really have little money value that would mean something to someone else," he says. "Just give those away, and you will definitely bring your profile up doing that. People share and retweet cards that they get, and that builds trust as well."
And when it comes to swaps, Thompson recommends specificity.
"Hone in on what you really want," he says. "I see some people with lists that are so damn long, you can't find the thread. But the people who do well are the ones who have very clear asks."
Today's version of trading isn't two kids sitting on the curb anymore. It's way bigger than that, international, and online. But can still be done with 58 cents postage and a PWE (Plain White Envelope, son; an important bit of lingo in the trade game). And it's really what the hobby is all about, isn't it? A little bit of joy you can push forward into something even greater.
"There's generosity in the hobby, but there could always be more; should always be more," Thompson says. "There need to be more threads like this. More activity and more networking is only good for everyone."