Art and Science: 4 Key Rick and Morty Season 2 Card Sales – Beckett Pricing Insider
Rick and Morty Season 2 was released by Cryptozoic a couple weeks ago. It has delivered with lots of appealing rich content. As my colleague Eric Norton and I have stated many times during box breaks, Cryptozoic is all about consistency and here they live up to their usual hype.
There are many more autographs to choose from with names like Alan Tudyk, Sarah Chalke, Tara Strong, Chris Parnell, Gary Cole, Keith David, Kurtwood Smith, and of course, the creator of Rick and Morty, Justin Roiland. Many of these autographs feature character variations and also may have unique inscriptions.
Sketch cards are also a big hit with many of the artists returning from the Season 1 product and a few new ones to speak of. Most notable, however, is the fact that Justin Roiland, the show's creator, joins the artist roster.
Here are some of the early key sales:
2019 Rick and Morty Season 2 Sketch Cards Justin Roiland (sketch of Rick Sanchez) – $1,500
Voice actor, animator, writer, producer, and director are just some of the titles that Roiland has accomplished over his career. Now, sketch artist can be added to that resume.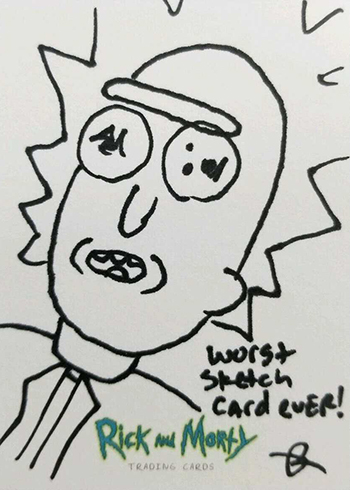 2019 Rick and Morty Season 2 Sketch Cards Achilleas Kokkinakis – $330
Kokkinakis is also a first-time artist for a Rick and Morty product. He is mostly known for his work in Marvel and Star Wars products but lately has been branching out in independent products such as Iconic Literature.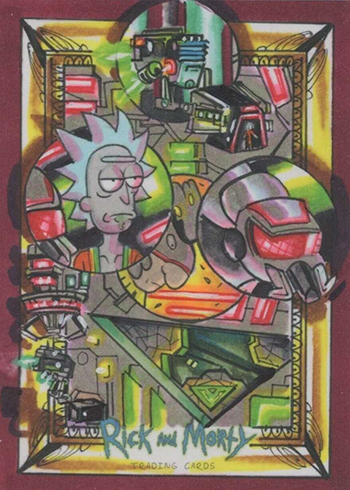 2019 Rick and Morty Season 2 Sketch Cards AP Sanna U – $215
Sanna U is a Japanese anime artist who has sketched cards for Star Wars, Marvel, Red Sonja and more. Her sketches bring a unique look to Rick and Morty since the animation is two totally different styles.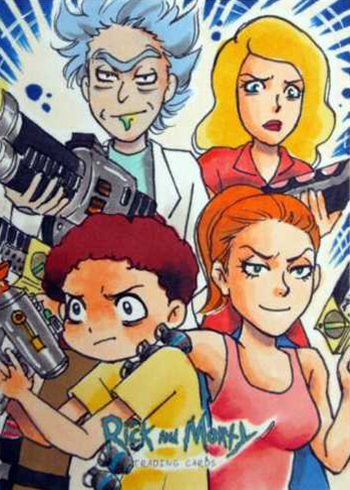 2019 Rick and Morty Season 2 Autographs #JRMR Justin Roiland as Mr. Poopybutthole /25 – $425
While the Season 1 product brought collectors Rick and Morty versions of Roiland's signature, in Season 2 we get another very popular character: Mr. Poopybutthole. With serial numbers cut in half, these will be extremely hard to find even for the most die-hard Rick and Morty collector.