Armstrong so nice, he autographed twice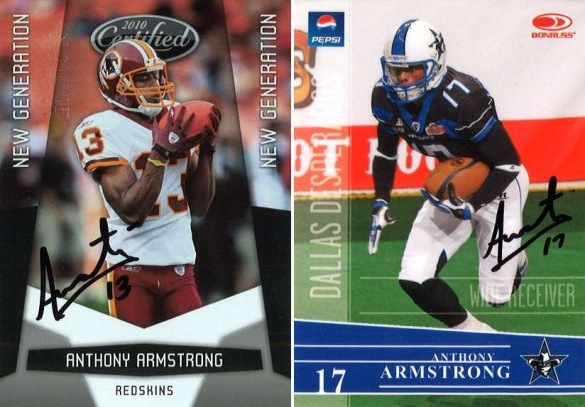 By Andrew Tolentino | Football Editor
Based on the collector love Armstrong is receiving from his affable appearance at Beckett headquarters, the gritty Redskins receiver is clearly poised for hobby potential. Since Panini America's Tracy Hackler came through with his only Rookie Cards, and even a few pieces of critical AFL evidence, Armstrong graciously inked his cardboard likeness for the manufacturer's followers.
In addition to the comment-to-win drawing here on Beckett.com, two more Armstrong-autographed cards are up for grab on Panini's blog, The Knight's Lance.
Newly convinced or not, Armstrong fans currently have two opportunities to kick-start their personal collections.