Are you a SuperCollector? We want to see your collection in Beckett Sports Card Monthly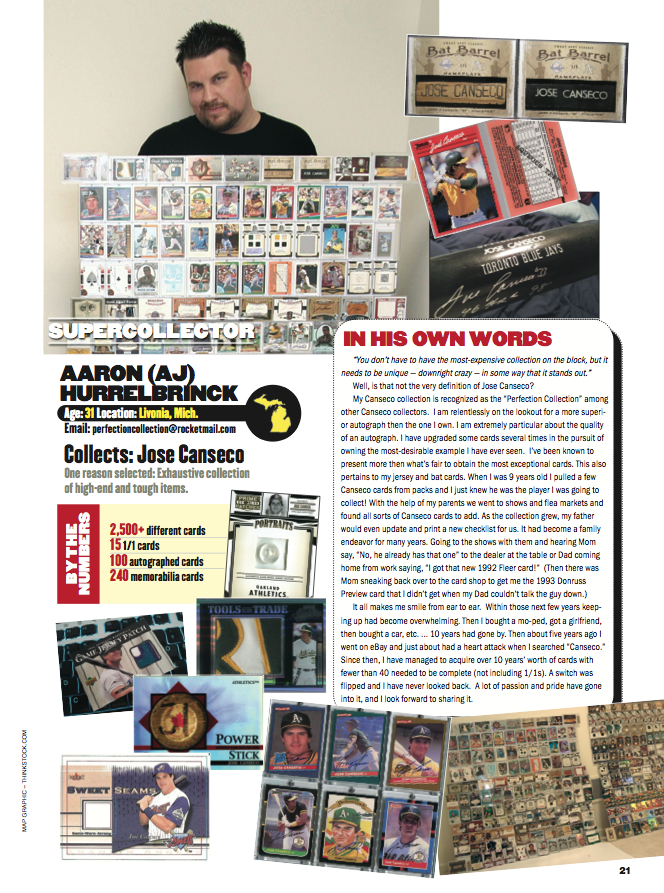 —
CLICK HERE FOR THE UPDATED STEPS ON HOW TO PREPARE YOUR SUBMISSION (click for a larger view)
–
By Chris Olds | Beckett Sports Card Monthly Editor
We haven't been seeing enough of collectors' passions in the pages of Beckett Sports Card Monthly, so here's another call for SuperCollectors.

We run them nearly every month in the magazine, setting aside space for your stories, your photos and your information. Later in the year, we're likely to do our annual showcase issue where we highlight 15 to 20 collectors for the world to see.
Perhaps it's because of your massive collection of Barry Larkin cards — or perhaps it's for your stash of hundreds of through-the-mail autographs. Whatever it is that you collect, we want to hear about it, whether it's baseball, football, basketball or hockey — or any other sport … or non-sports … or whatever you can imagine.
What are the steps for entry? Click the link below.
CLICK HERE FOR THE UPDATED STEPS ON HOW TO PREPARE YOUR SUBMISSION (click for a larger view)