Are Starting Lineup Figures Making a Comeback?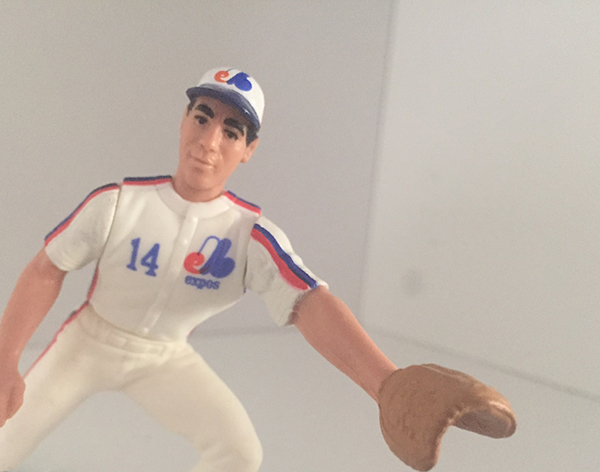 By Ryan Cracknell | Hobby Editor
Here's a tweet from ESPN's Darren Rovell that teases a major piece of collectible nostalgia is slated for a comeback.
It's baacckkk….details in the coming days pic.twitter.com/Ngd0YJBt0I

— Darren Rovell (@darrenrovell) July 26, 2016
Could it be?
For many, Starting Lineup figures were the bridge between sports and G.I. Joe. It might be a stretch to call them action figures seeing as how they didn't have a lot of articulation. The likenesses were off, too. For most Starting Lineups, if it weren't for the name and number on the jersey, you would know who it was. But toys weren't as detailed back then and it was acceptable.
McFarlane Sports Picks changed that. They took sculpting to new levels. It was such a huge leap, you can't help but think they had a hand in the eventual demise of the Starting Lineup brand.
Starting Lineups were produced between 1988 and 2001 covering every major sport. While they're best known for their basic, smaller figures, they did branch out into the occasion larger scale piece later on. Outside of cards, for a while the figures were one of the most collected pieces of modern sports memorabilia. But prices eventually imploded for all but a few pieces as collectors moved on.
Although the brand appears to be coming back, there are plenty of questions — answers to which should be coming soon. Kenner folded into Hasbro in 2000. Does that mean it will be Hasbro Starting Lineup or is someone else picking up the line? Which sports will be covered? What will they look like?
Stay tuned.
Comments? Questions? Contact Ryan Cracknell on Twitter @tradercracks.