Are we overlooking potential of stickers?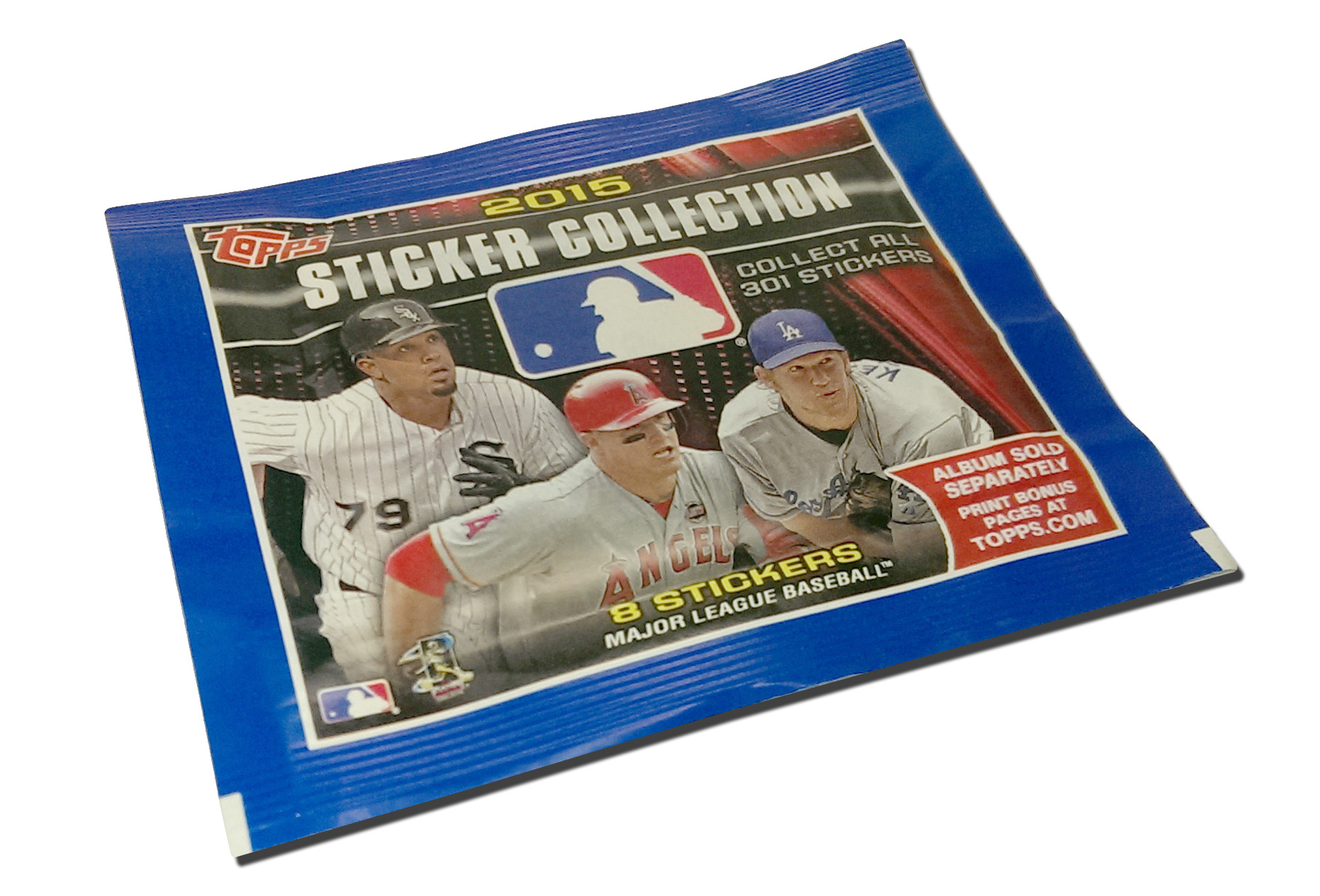 By Chris Olds | Beckett Baseball Editor | Commentary
They're inexpensive, printed on paper and packed in pouches only to be peeled and slapped into albums.
While they're mass-produced and might be cut less precisely than our cardboard, they're also affordable — something that goes a long, long way with getting people involved. They are, by most accounts, the entry point for kids in the industry and something that card companies can bank on because unlike the other stickers we're used to — you know, sticker autographs — they're much less expensive to create.
Many stickers probably meet a demise more random than the album, though, being affixed to random items in life by younger collectors. Meanwhile us older and "more advanced" ones don't even touch them at stores even though there's far fewer boxes and packs than the "more-important" stuff that we collect.
But do we — the "advanced" collectors — have it all wrong?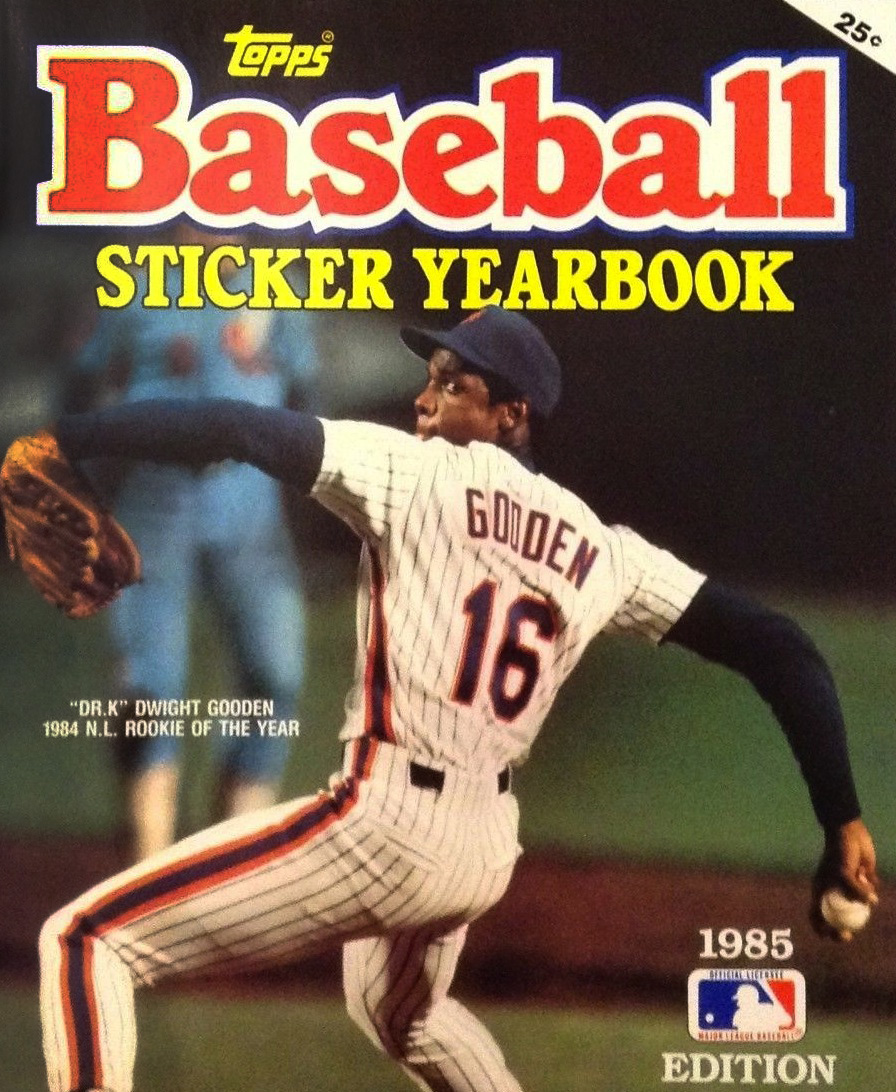 Here's my collecting confession — my collecting habit started 30 years ago with the sticker book you see above, not cardboard. My sticker days didn't last long, but it was a project to keep me busy when visiting relatives on vacation. They didn't sell the albums or stickers where I lived. By the time our cross-country drive and visit was over, my book was closer to full — and barely in one piece. But it got me interested. (All those rack packs I passed over at the grocery store because they weren't stickers, though … let's not talk about that.)
My point here isn't with stickers being overlooked as an entry point for collectors — that's a given. But are we overlooking stickers as a segment of the hobby that could be a money-maker if people just paid attention to it?
The wax boxes of the 1980s are drying up — even the stuff from 1987, a hot and previously plentiful year when many of us got on board. With that growing scarcity for wax, the prices are going up and the ability to rip a pack for a potential Pristine 10 BGS card are getting harder and harder.
But what about stickers? The boxes can be pricey — and they can be tough to find. But what about getting a BGS 10 on a sticker? The way they are packaged, the way they are stuck to albums, the fact that we don't see them "as important" as cards — that should mean that there aren't that many in slabs. Is it an untapped market? Is it one where perfect specimens are even findable? Part of me wonders about these variables and more — and part of me wants to compare it to others we don't even hesitate to spend our money on that were found in the past and pounced upon.
Of course, some of us "serious collectors" just stick them in albums like kids do — not thinking about what we're doing. (Or, not caring because it's a low-cost way of having some fun.) We're just making that market for grading and stickers even tougher if we do that. Nothing wrong with that — it just makes me want to grade some stickers even more.
Which ones? Key players' early stickers would be the first ones I would look for — whether it be the 1985 Dwight Gooden or the 2015 Joc Pederson — and then the hunt for a perfectly centered, grading-worthy copy would begin. It's probably harder than you think. (And stickers aren't just about baseball — there's plenty from the past from other companies and other sports to explore. Stickers are actually much more popular than cards in other countries. And vintage sets? Whew.) Or, of course, one could start with tracking down all of the stickers of their favorite player and slab 'em up with that collecting approach to justify it — ones for the player collection.
Is there money to be made there? Some graded stickers sell, some don't — but I bet part of that is because people simply aren't looking for them.
In closing — and to spark a discussion — I leave asking these questions. Do you collect stickers? Do you stick them? Do you page them? Do you top-load them? Do you grade them?
What would you do with this sticky and interesting scenario? Where would you start?
Chris Olds is the editor of Beckett Baseball and Beckett Sports Card Monthly magazines. Have a comment, question or idea? Send an email to him at colds@beckett.com. Follow him on Twitter @chrisolds2009.