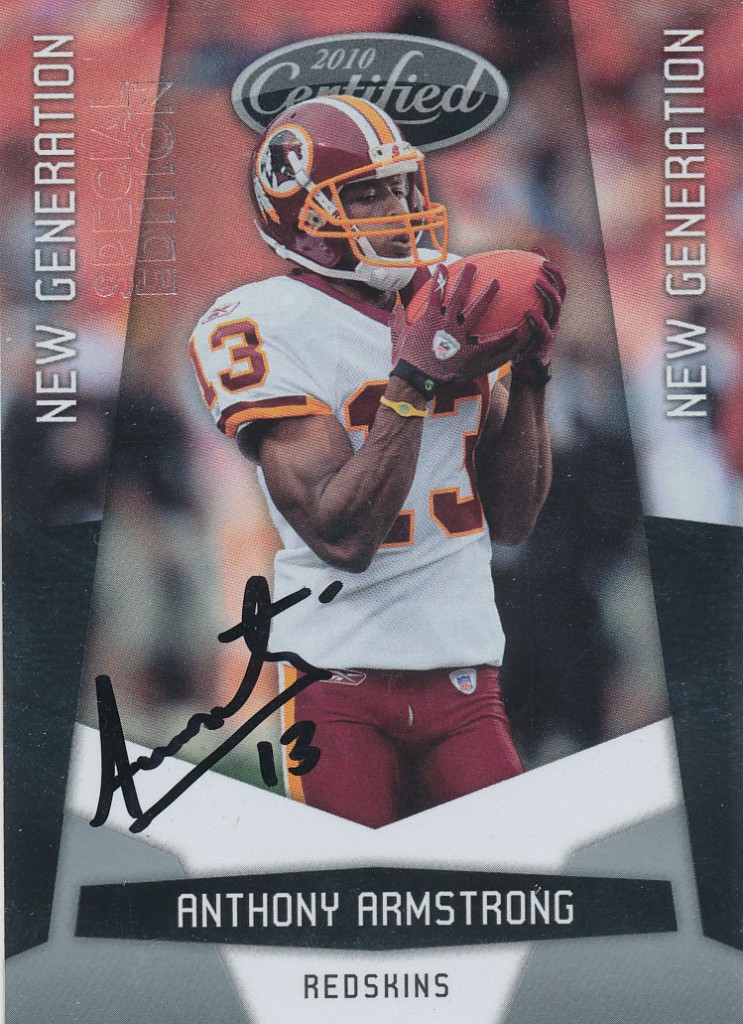 By Andrew Tolentino | Football Editor
As featured in the soon-to-release May issue of Beckett Football, this hard-signed Anthony Armstrong card can't be pulled from any pack.
Since Armstrong came up the hard way — namely through the AFL and the IFL — his NFL debut wasn't an obvious priority for college-sensation-centric manufacturers. In fact, when the video was shot, the rising Redskin receiver's Rookie Card was limited to a single Panini America product — 2010 Certified Football.
However, having strolled the same halls of Newman Smith high school as Armstrong,  I've always been a fan. After watching his Facebook page explode with congratulatory comments throughout his breakout season — seeing a friend seize his dream — I invited Armstrong to film a special edition of Box Busters.
Defined by humility and hard work, the hometown hero came back to Dallas to see his family — and to introduce himself to the hobby.
Bringing the rookie goods and more, Panini's Tracy Hackler — an avid Dallas Desperados fan — joined us for the video and helped me pay special tribute to an old friend's achievements. As the video reveals, Hackler provided a few Special-Edition- stamped Rookie Cards for Armstrong to see and sign.
We just happen to have one hand-signed 2010 Certified Armstrong card and one Armstrong-autographed 2008 Donruss Dallas Desperados card available to win in exchange for a randomly-selected comment on this post.
Good luck and enjoy the video.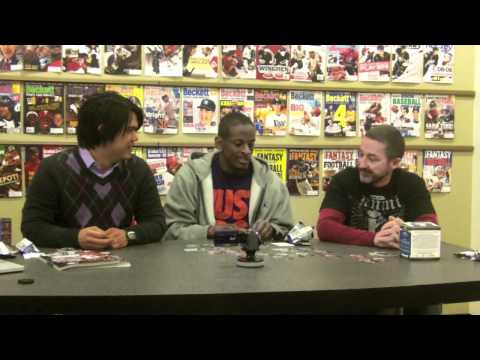 Andrew Tolentino is the editor of Beckett Football. Have a comment, question or idea? Send an e-mail to him at atolentino@beckett.com. Follow his tweets at twitter.com/tolentinotweets.