Animal Kingdom cards challenge hobby trends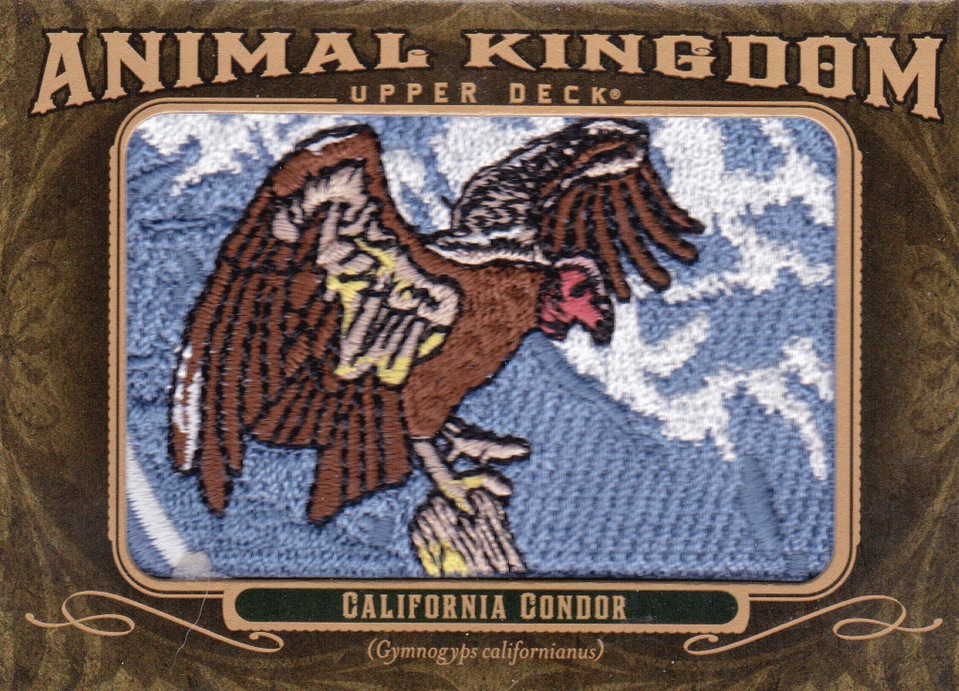 Update (April 19, 2013): Check out a Beckett Select Auction for one of these sets here.
—
By Chris Olds | Beckett Sports Card Monthly Editor | Commentary
Finding The Next Big Thing is a challenge for all of the hobby's card manufacturers.
What is it? That's a question that could have a few answers — but it's an item that will help spark sales of wax boxes without breaking the bank for manufacturers. And, it's something that's not an autograph or piece of game-used memorabilia as the acquisition fees for those items just don't seem to be getting smaller … and the secondary market seems to flounder on them at times, too.
But Upper Deck may have found something with its four-per-case Animal Kingdom embroidered patch cards from 2011 Goodwin Champions as the rarer cards in the set from the multi-sport product have been commanding hundreds of dollars in online auctions for some time now.
Without a single dollop of ink or jersey swatch involved.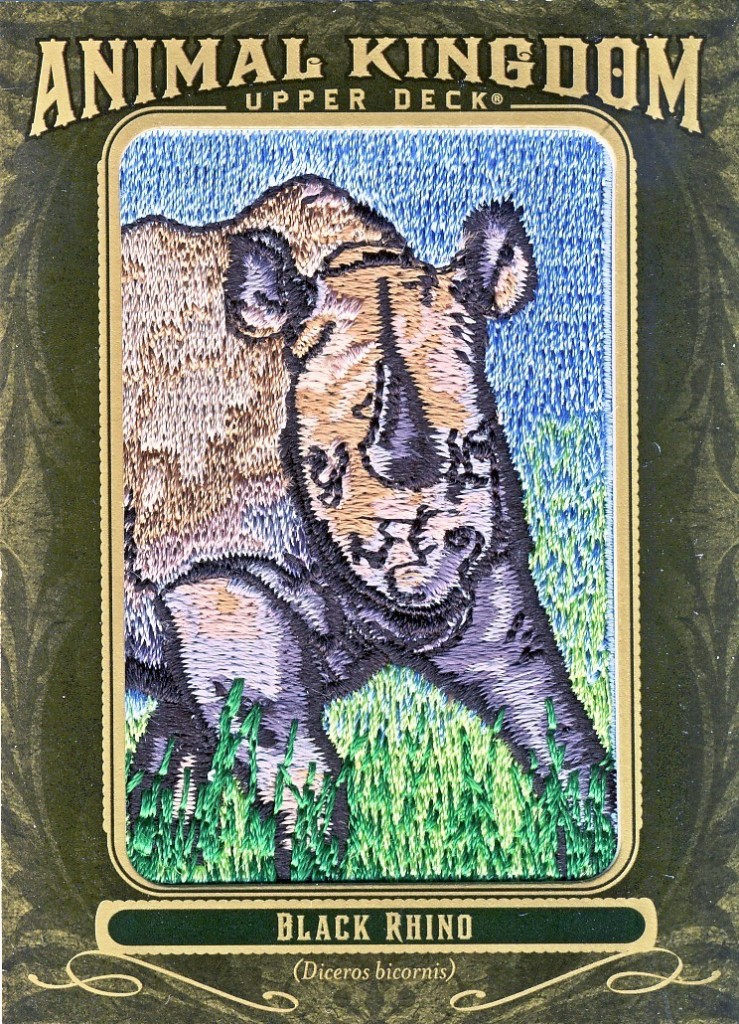 "The high-numbers have been ascending in value for the past six months," said Grant Sandground, an Upper Deck product development manager (and former Beckett Media analyst). "[They're] well beyond what we could have hoped for when we made them, though we certainly built the set with the aim of creating value in cards bereft of autographs or game-used equipment."
Not all of the 100 Animal Kingdom cards are made alike, though. Card Nos. 76-91 are of endangered species and are much rarer than others. Meanwhile, Nos. 92-97 are "critical" — even shorter-printed — while Nos. 98-100 are cards of extinct or mythical creatures, which are the toughest finds of all. According to Beckett.com data, some of the cards have sold for as much as $700. Others have topped that mark just recently in eBay auctions. Meanwhile, a completed set is presently on the auction site nearing $3,000 with plenty of time remaining in the auction. In all, the total value for all cards in the set is close to $9,000 when bought separately.
Again, this is all without a single autograph or memorabilia piece involved.
So, how did this set come about?
"The origins for the idea of this set actually date back to 2009," Sandground said. "In the first edition of Goodwin Champions, we spent a good deal of time and effort researching the legal guidelines of trying to make animal relic cards using hair or skin from actual creatures from around the world. Suffice to say, we ran into wave after wave of various legal stoplights and the idea itself had a genuinely 'creepy' aspect to it. We didn't want to give up on the concept of making a trading card set featuring animals, but we wanted to make something more collectible and visually dynamic than the standard ink and paper animal-based trading cards that had been issued previously."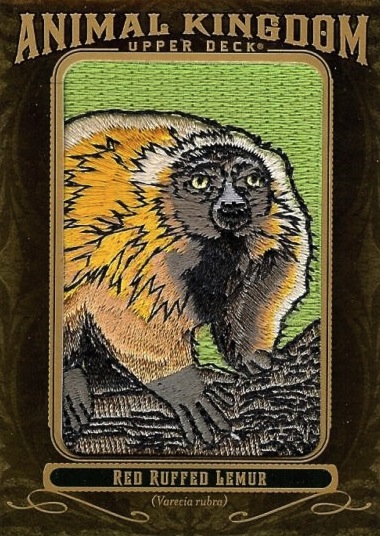 So, what does he think is the key to the success of these cards? Sandground offered three reasons.
First, they don't just appeal to sports fans.
"The subject matter of animals is one that holds the potential for attracting a far wider audience than sports," he said. "As manufacturers, we've often failed to provide compelling sets that might prove appealing to women and children in addition to our male core consumer. … Some of the most hardcore buyers on the rare Animal Kingdom cards have proven to be women, including some wives and girlfriends of some pretty heavy hitters in our industry. It also doesn't hurt when the wives and girlfriends of our core consumers are actually encouraging them to buy more boxes of 2011 Goodwin Champions so they can add to their own collection of Animal Kingdom patches."
Second, they're not too rare that they can still be collected.
"The cards caught on with set builders. Collectors can be roughly broken down into a few categories — rookie prospectors, player collectors, team collectors and set builders," he said. "Different products are structured to appeal to different collectors, but I believe the more compelling sets we can build within products."
Third, they aren't easy pulls.
"It's a big set, but it's structured in ascending tiers of scarcity  [and] are themed and grouped in subsets based on the scarcity of the actual animal in a clear-cut manner that makes sense," he said. "The fact that we deliberately did not serial-number these cards nor announce specific print runs – instead choosing to release info on the relative scarcity of the cards solely via per pack seeding ratios/odds in my opinion has greatly benefitted the set, adding a significant element of mystery or intrigue to the rare cards."
Sandground cited one example of how that unknown scarcity came into play when watching auctions for the California Condor card — one of the most-valuable in the set.
"The card sold for around $60 shortly after 2011 Goodwin was released this past summer," he said. "It would be three long months before another copy surfaced on eBay … and it sold for $600. Two more copies popped up on eBay immediately after the $600 sale. If that Condor card was serial-numbered, or even had an announced print run, I think its value in the secondary market might be hampered by that information."
Chris Olds is the editor of Beckett Sports Card Monthly magazine. Have a comment, question or idea? Send an email to him at colds@beckett.com. Follow him on Twitter by clicking here.