Andrew Luck's debut brings hope, expensive cards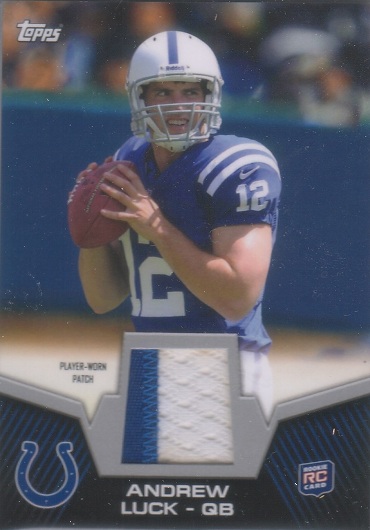 By Susan Lulgjuraj | Beckett Football Editor | Commentary
The Indianapolis Star's sports front page said it all.
The headline: "It's only preseason but …"
The top pick of the 2012 NFL Draft made his debut on Sunday, and in rather impressive fashion. Andrew Luck threw a 63-yard touchdown on his first pass.
Yes, it's only preseason. But you know who else did that? Peyton Manning. His first pass of his Indianapolis Colts' career also went for a touchdown.
It's too early for comparisons, but they will always be there because the Colts got rid of Manning for the rookie to play.
Luck played more downs in his first game than most of his counterparts this preseason. But by letting him play – and getting positive results – the Colts fans have something to cheer about again.
Luck finished 10-for-16 with 188 passing yards and two touchdowns in a 38-3 win over St. Louis.
What can a start like that do for Luck's cards? Let's take a look at some recent sales on eBay: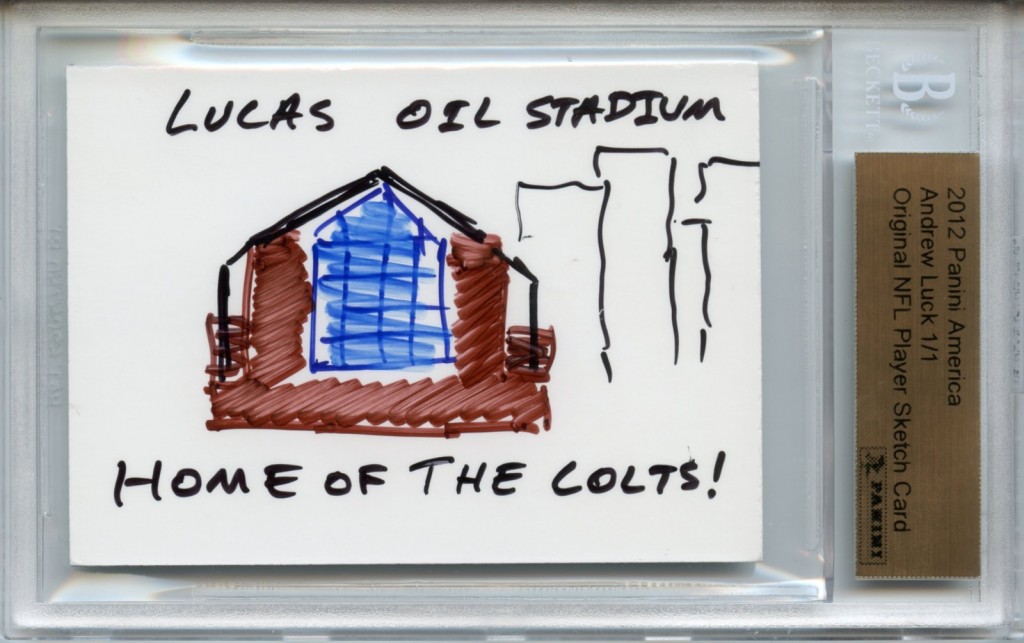 ・ The Panini America Luck Original NFL Player Sketch Card sold for $1,500.
・ Two 2012 Topps Football Rookie Retro 1984 autos sold for $505 and $500, respectively
・ 2012 Prestige base Rookie Card sold for $15.50
・ 2012 Elite numbered to 699 sold for $30
・ 2012 Inception Blue autograph numbered to 150 sold for $182.50
We could keep going down the list of the cards that were sold, but that was a small sampling from the last 24 hours.
Some of these prices might seem a little crazy considering it is just preseason, but …
That's what a little hope can do to a fan base.
Susan Lulgjuraj is the editor of Beckett Football magazine. You can email Susan here with ideas, comments and questions. Follow her on Twitter here.