NFL Playoffs: And then there were four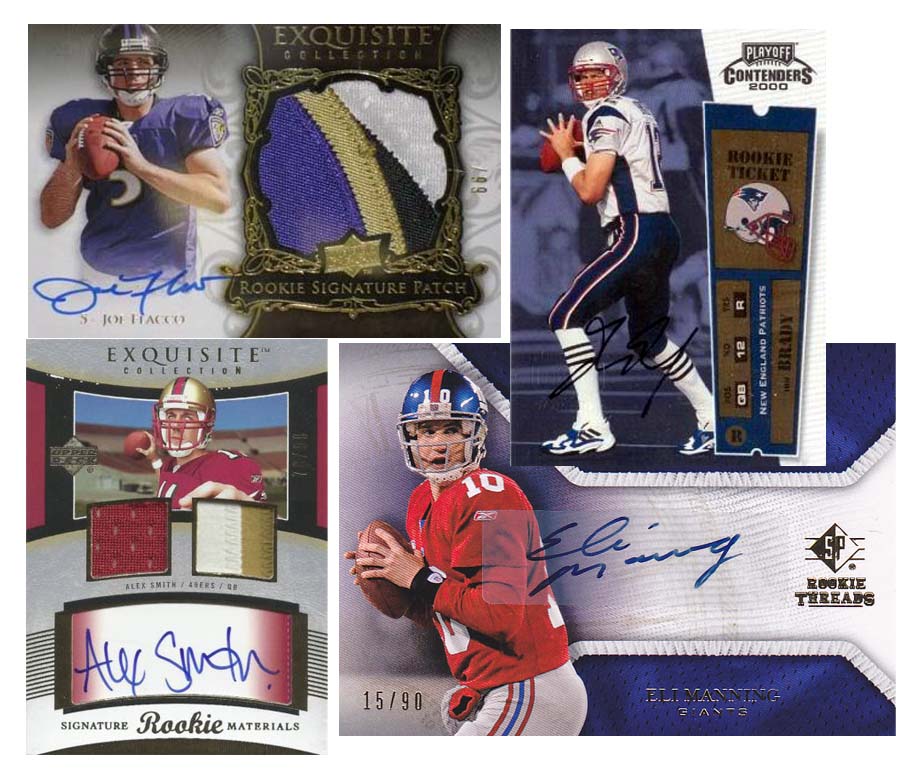 By Andrew Tolentino | Football Editor
Some things played out as expected this past weekend. Some things didn't — my own prediction about the Saints' victory march included. But after all, it's the friggin' playoffs. That's just the way it goes.
Now that Tim Tebow, Aaron Rodgers and Drew Brees are officially out of the hunt, it's time to take a look at the remaining teams and pick a few new hobby front men. Representing both conferences, suspected robot Tom Brady and family dynasty member Eli Manning are obvious choices, but who are the other standouts still standing?
Who's the next cardboard icon from the narrowing postseason picture?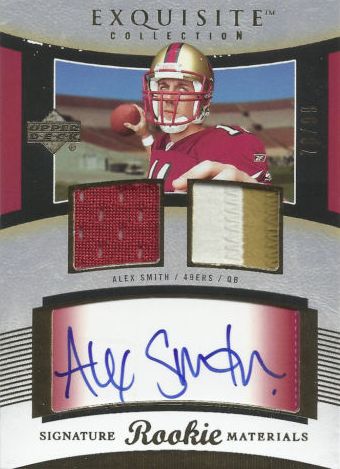 Is it Alex Smith?
Quarterback is king in the collecting world, which works out great for Alex Smith. Despite the prowess of San Francisco's running game,  Smith will undoubtedly take center stage if he takes the 49ers all the way.

By the numbers
1,758 total cards
$25,462.84 total value
$14.48 average value
531 memorabilia cards
43 Rookie Cards
291 autograph cards
Smith's key Rookie Card: 2005 Exquisite Collection #118 JSY AU/99 ($350)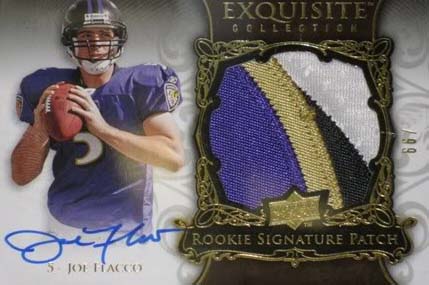 Is it Joe Flacco?
Probably not. But every now and then, a quarterback like Flacco quietly sneaks up and steals the show. He's not flashy, he's not a media darling, and frankly, he's a boring choice for the larger collecting audience. However, this might change if he and his Ravens continue wrapping at Lombardi's door.
By the numbers
2,463 total cards
$52,022.82 total value
$21.12 average value
902 memorabilia cards
40 Rookie Cards
807 autograph cards

Flacco's key Rookie Card: 2008 Exquisite Collection #170 JSY AU/99 ($600)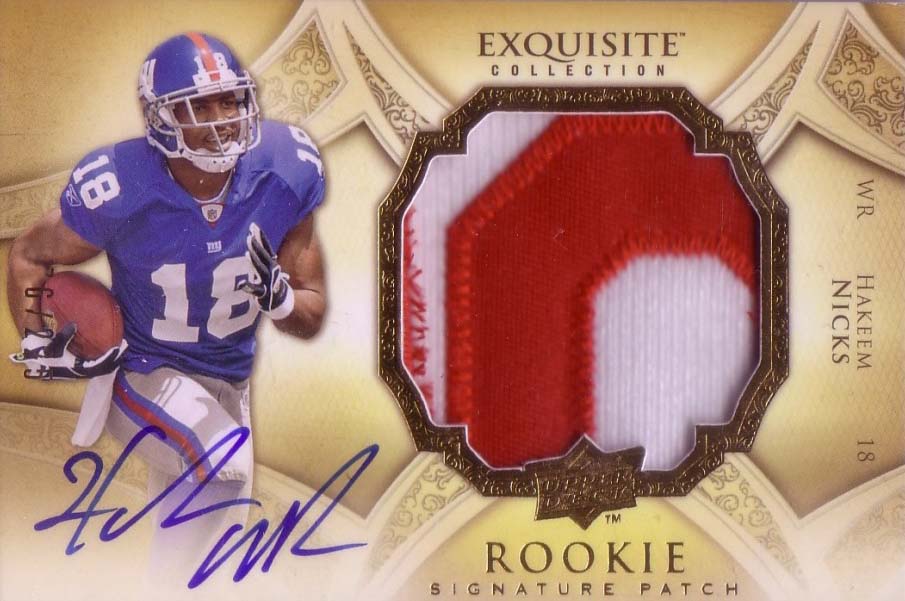 Is it Hakeem Nicks?
No. It's definitely still Eli. It might even be Jason Pierre-Paul. However, Nicks has been nothing short of spectacular as a target in Manning's quest for another ring.
By the numbers
1,348 total cards
$14,426.89 total value
$10.70 average value
442 memorabilia cards
42 Rookie Cards
431 autograph cards
Nicks' key Rookie Card: 2009 Exquisite Collection #194 JSY AU /225 ($100)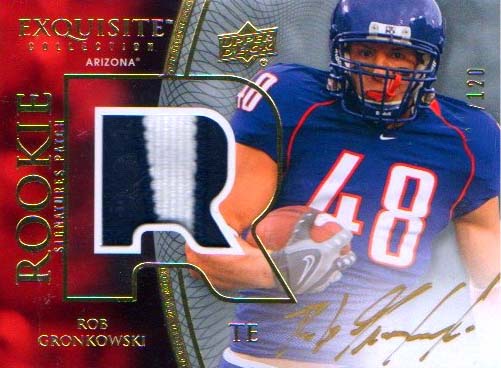 Is it Rob Gronkowski?
As long as he's playing, Tom Brady will continue to outshine any player on his team. It's perfectly natural for collectors to cling to an active legend, but go-to tight end Gronkowski has also captured our attention as of late. His hobby stock isn't set to spike like crazy, but his singles should continue to be consistent sellers on the secondary market.
By the numbers
824 total cards
$15,861.90 total value
$19.25 average value
384 total cards
36 Rookie Cards
328 autograph cards
Gronkowski's key Rookie Card: 2010 Exquisite Collection #131 JSY AU/120 ($200)
Is it someone we forgot to mention?
Feel free to comment with your thoughts on the unsung stars from the 2011 NFL Playoffs.