And the 2015 Bowman Baseball Lucky Redemption is…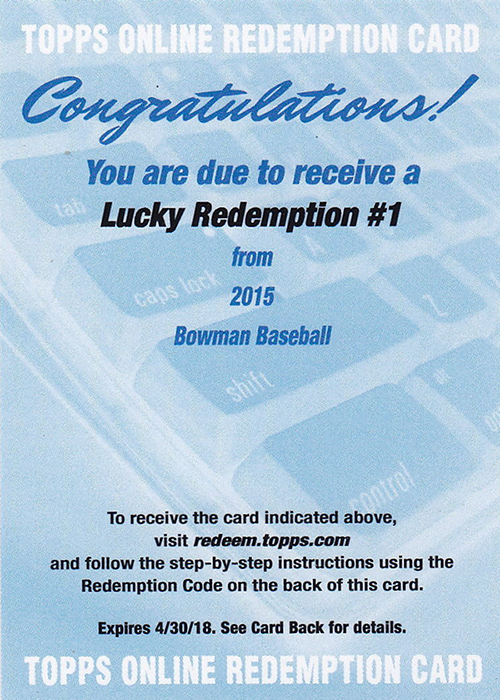 By Ryan Cracknell | Hobby Editor
For the second year in a year, the Bowman Baseball Lucky Redemption is a member of the Chicago Cubs.
But it's not Kris Bryant and it's not a Refractor of an existing card like last year.
Topps confirmed that Kyle Schwarber would be the subject for the mystery redemption that was inserted in 2015 Bowman Baseball.
Those who redeem the card receive an exclusive paper Bowman Prospect card that has an on-card signature. Typically, paper autographs are retail exclusives and use stickers.
Currently on his second stint with the Cubs, Schwarber has had an eventful 2015. Through his first 24 big league games, he has 26 hits including five home runs. The fourth overall pick in the 2014 MLB Draft was also named the Futures Game MVP during the All-Star break in July.
Schwarber is no stranger to Bowman autographs. His first Bowman Chrome Prospect Autograph can be found in 2014 Bowman Draft. He also has a Chrome Prospect Autograph in 2015 Bowman Baseball.