And in this corner: Ringside Boxing Round Two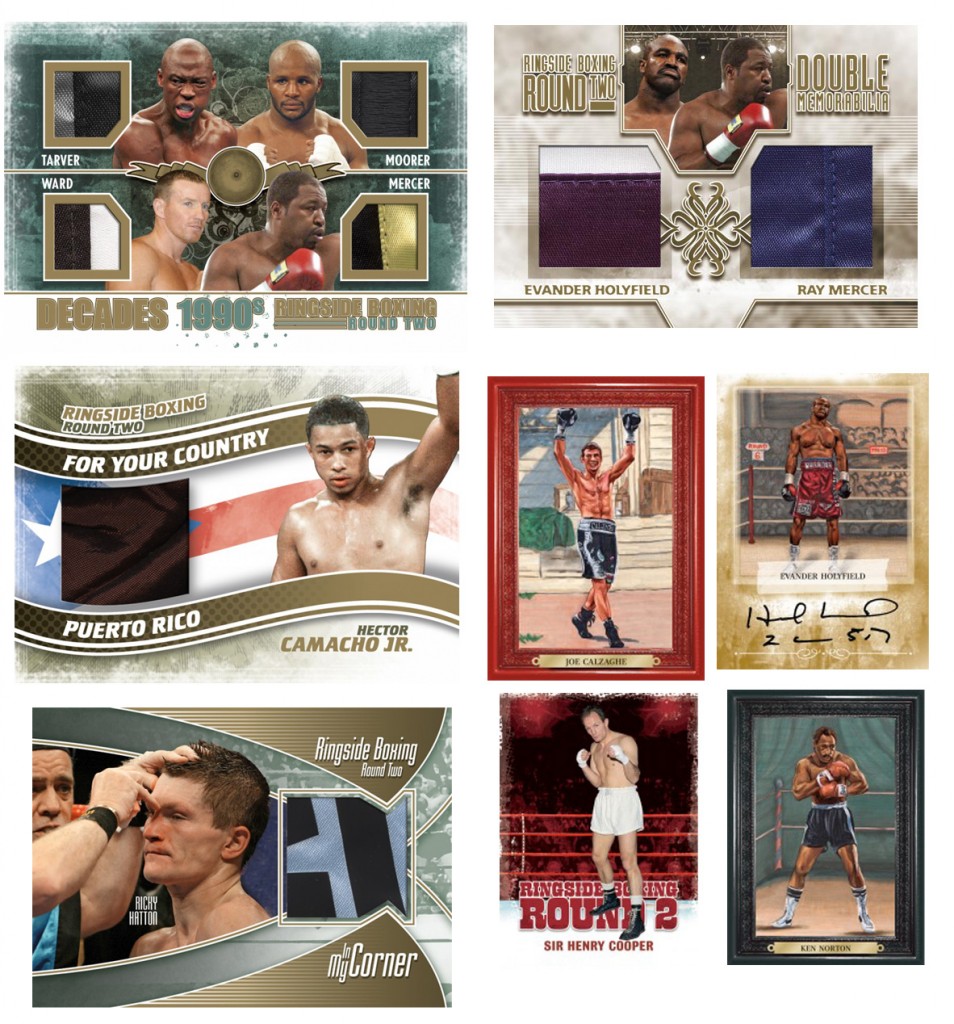 By Andrew Tolentino | BSCM Editor
Last year, Creative Cardboard Concepts (mostly comprised of the makers of In The Game) ended a 15-year drought for stand-alone boxing products with its Ringside Boxing Round One  release. This year, the multi-faceted collectibles company will follow up in true Rocky-esque fashion.
The manufacturer revealed today that Ringside Boxing Round Two will be available on Aug. 3, punched up with the following box formula:
Three base cards
Three Turkey Red cards
One (hard-signed) autograph card
One memorabilia or Ringside Seat card
Composed of five different subsets, including a limited-to-nine gold parallel and 1/1 Onyx version, the 100-card base set are set to supplement the box hits (pun partially intended). Mecca Turkey Red cards — featuring the likes of Shane Mosely and Evander Holyfield, among others — come in base form, as well as limited gold and one-of-a-kind Onyx variations.
Like last year's release,  there is a silver (and gold) lining to many of the insert sets. These especially alluring pulls include:  Single, Double, Triple and Quad Memorabilia, Decades, For Your Country, Hometown Hero and King Size Memorabilia.
Among the product's most coveted cards are cut signatures, Ringside Seat authentic fight tickets, 1/1 Ringside Boxing Logos and a massive array of autographs in both silver and gold. The one-per-case K.O. falls in the form of a hand-numbered, limited-to-10 Muhammad Ali case topper.
Stay tuned to Beckett.com for more details, images and checklist information on Ringside Boxing Round Two.