And 2019 Topps Baseball Card #1 Is…
A few months ago Topps ran a poll asking collectors to pick who would take the prestigious spot atop the 2019 Topps Baseball. The votes are in and it's not Bartolo Colon.
Ronald Acuna Jr., the 2018 National League Rookie of the Year, is #1.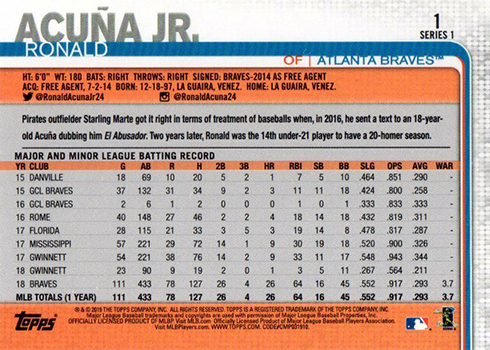 Although Topps has released a checklist for Series 1, the numbers for the base set were left out. However, it looks like some retail packs have arrived and the Acuna card made its way to eBay.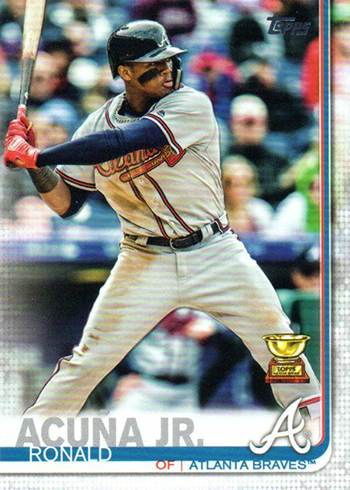 Acuna is the first Braves player since Hank Aaron to lead off a flagship Topps Baseball set. In 2018, collectors picked New York's Aaron Judge.
The official release date for 2019 Topps Series 1 Baseball is Wednesday, January 30.