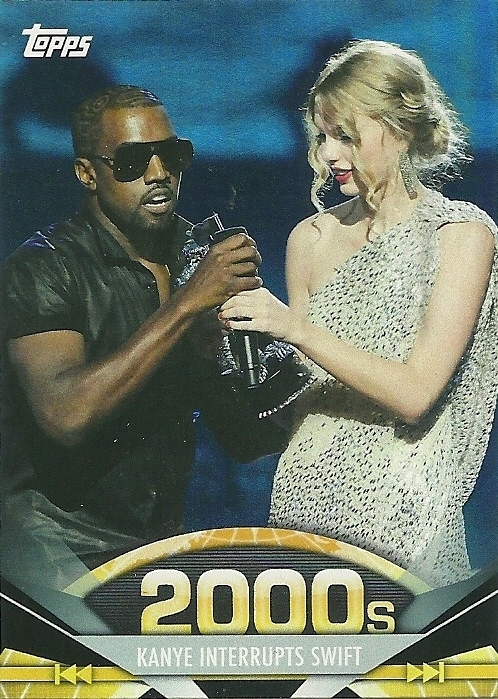 By Chris Olds | Beckett Baseball Editor | Commentary
The return of Topps' American Pie line after a decade on the sidelines was a slightly surprising one, but after just glimpsing at some of the cards in the newly released set it's clear that it has done its job.
It's a non-sport set that reflects American pop culture and history.
It's a non-sports set that highlights the past as well as the present — right up to notable events of this year.
It's a set I want to rip into — even though I haven't even had it in hand yet.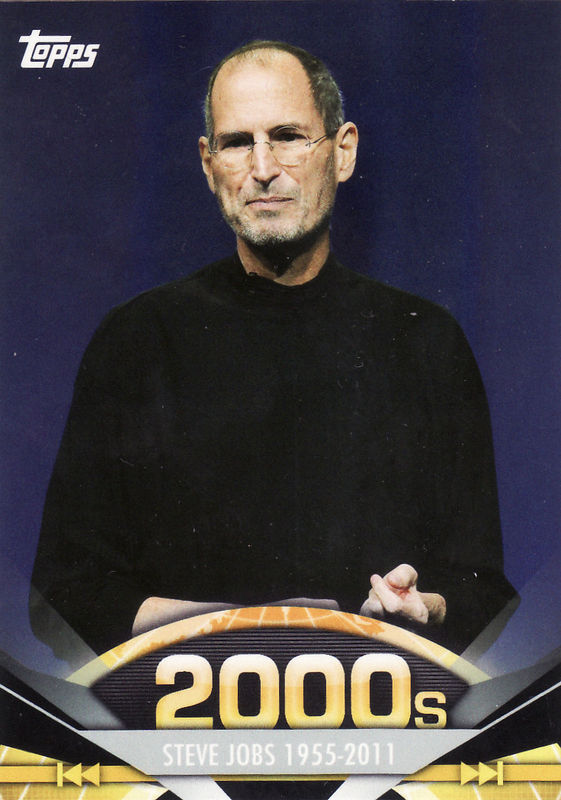 Yes, the typical sports- or hits-minded collectors will likely balk at what they may find in this one — it's probably not for you — but anyone who appreciates interesting things on cardboard beyond a certain realm (bats and balls) just might appreciate the scope of what's seen in the base set alone.
I'll save the basics and specific breakdowns about the product's inclusions for another time (Box Busters or another break video), but here are some of the more interesting cards that stood out to me after an initial glance online:
— A card focusing on the death of Kurt Cobain.
— A card focusing on the arrest of Martha Stewart.
— A card focusing on Kanye West's awards show tact.
— A card focusing on the O.J. Simpson verdict.
— A card focusing on the legacy of Steve Jobs … and another focusing on the iPod … and others about Apple.
— A card focusing on Twitter.
— A card focusing on Tetris.
— A card focusing on Michael Jackson's Thriller.
— A card noting the founding of Google.
— A card focusing on The Unabomber, Ted Kaczynski.
But that's just me … other cards showcased a few game-changers in pop culture: cell phones, The Ramones, CNN, Nintendo, All In The Family, Richard Pryor, John Lennon, Hot Wheels, Andy Warhol, the birth control pill, the Barbie doll, Motown, Jim Henson, Dr. Seuss, TV dinners, the bikini, the arrival of Playboy, the remote control, credit cards, Nancy Kerrigan, Happy Meals, "Who shot J.R.?", Survivor … and so on.
Many times celebrity-focused or history-focused releases are chock-full of C-listers that a card company can afford to sign autograph and likeness deals with or with historic names and highlights from the 1960s and before. For a thirtysomething, American Pie is a refreshing release in that it includes plenty of stuff from the last three decades — history that unfolded right before our eyes.
Something tells me that with the base set alone — and countless other insert sets found in American Pie — a lot of collectors will be reliving history inside every single pack.
In between landing our Carrot Top and Wilmer Valderrama autograph and memorabilia cards, of course.
Chris Olds is the editor of Beckett Baseball magazine. Have a comment, question or idea? Send an email to him at colds@beckett.com. Follow him on Twitter by clicking here.