Amari Cooper: From Dallas to Cleveland – Beckett Pricing Insider
This edition of the Beckett Pricing Insider is brought to you by GTS Distribution. Watch Go GTS Live – The Hobby's Web Show, every Thursday at 9 PM EST.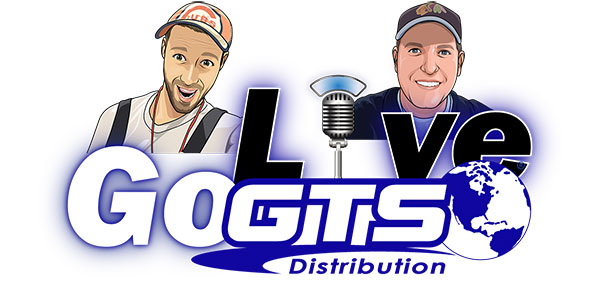 Ever since he entered the league in 2015, Amari Cooper has been considered one of the best wide receivers in the NFL. He was drafted fourth overall by the Oakland Raiders. After three years he joined the powerhouse offense of the Dallas Cowboys. Cooper found great success there, catching for over 1,000 yards in three of the last four seasons.
But he fell victim to the salary cap this offseason and was traded to the Cleveland Browns. This could be a good thing for Cooper though. Cleveland just cut Jarvis Landry, so he will be the number one guy for the Browns. He will also not have to share the spotlight with the rest of the Dallas wide receiver corps anymore. That could also mean more attention from collectors, although it is away from the bright Dallas spotlight.
Being a first rounder, his cards were immediately sought after by collectors. Over the years, his values have softened. Even going to a highly collected team like the Cowboys didn't bring his values up.
Being traded to Cleveland could be a blessing for Cooper collectors. Historically the Browns haven't always been a hot team with collectors, but in recent years they are seen as a team on the rise.
Let's take a look at some of the most popular Amari Cooper cards.
2015 Panini National Treasures #126 Amari Cooper JSY AU RC
National Treasures is the card that s lot of collectors want. When this card was first priced it was at $300. As recently as 2021 it was as low as $100. Recently there was some positive action on it and the value is now at $125.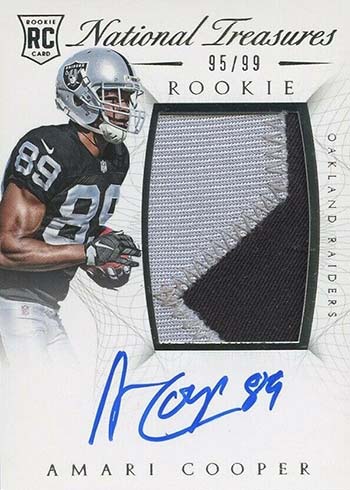 2015 Panini Contenders #228A Amari Cooper AU RC
Contenders is a favorite amongst collectors. It's a simple and clean card with an on-card autograph. This card was originally priced at $150 and is now at a much more affordable $60.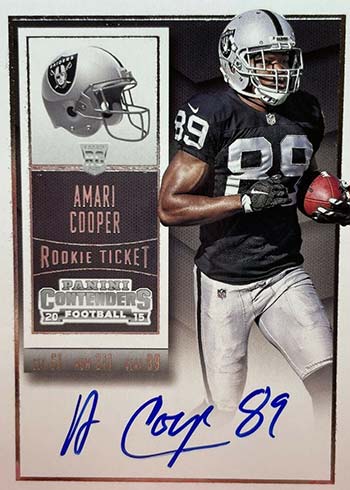 2015 Panini Prizm Amari Cooper RC
For those who don't want to shell out for an autograph, take a look at Amari Cooper's Prizm cards. The base Rookie Card is valued at $10 and it has lots of different colored parallels.