Allen & Ginter goes glossy for limited factory set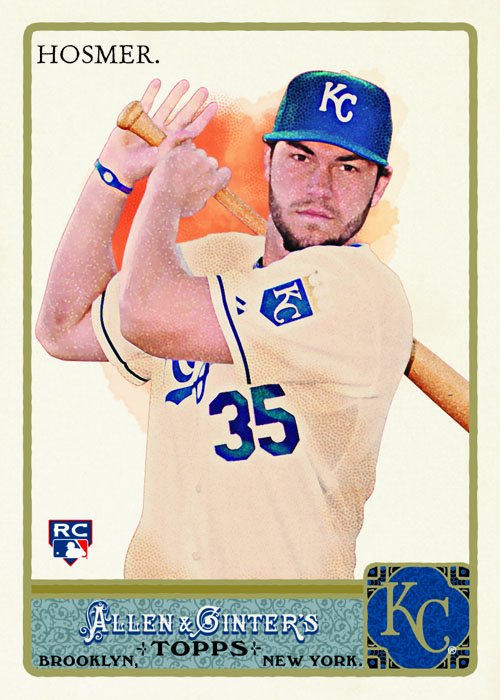 By Chris Olds | Beckett Baseball Editor
It might be the return of Topps Tiffany, but don't call it that — it's Ginter Glossy.
One of the most popular tobacco-styled baseball card lines from Topps will be getting an upgrade very soon, the company announced Thursday, as it will be releasing a limited-edition glossy factory set of 2011 Topps Allen & Ginter baseball cards found only at the company's store. The set will cost $99.95, plus shipping, with a limit of 25 per household.
Limited to just 999 serial-numbered sets, the Ginter Glossy will include all 350 base cards with matching numbers along with 10 new cards that are exclusive to the set, including American League Rookie of the Year candidate Eric Hosmer.
—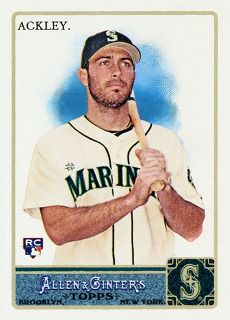 Loading ...
—
The 10 bonus cards include:
AGS1    Eric Hosmer, Kansas City Royals
AGS2    Dustin Ackley, Seattle Mariners
AGS3    Mike Moustakas, Kansas City Royals
AGS4    Dee Gordon,  Los Angeles Dodgers
AGS5    Anthony Rizzo, San Diego Padres
AGS6    Charlie Blackmon,  Colorado Rockies
AGS7    Brandon Crawford, San Francisco Giants
AGS8    Juan Nicasio,  Colorado Rockies
AGS9    Duke And Duchess Of Cambridge, The Royal Wedding
AGS10  U. S. Navy SEALs
This is just the second line to get the factory set treatment from Topps in recent years as the flagship line can often be found with various factory set forms also including bonus cards.
Chris Olds is the editor of Beckett Baseball magazine. Have a comment, question or idea? Send an email to him at colds@beckett.com. Follow him on Twitter by clicking here.