Alexis Lafrenière Named Youngest Upper Deck Spokesman, Signs Exclusive Autograph Deal
Alexis Lafrenière won't turn 18 until the fall. He's barely old enough to drive. But the junior hockey standout is Upper Deck's latest spokesman. Lafrenière becomes the youngest athlete to ever sign such a deal with the company. The agreement also makes the high-scoring winger an Upper Deck autograph exclusive.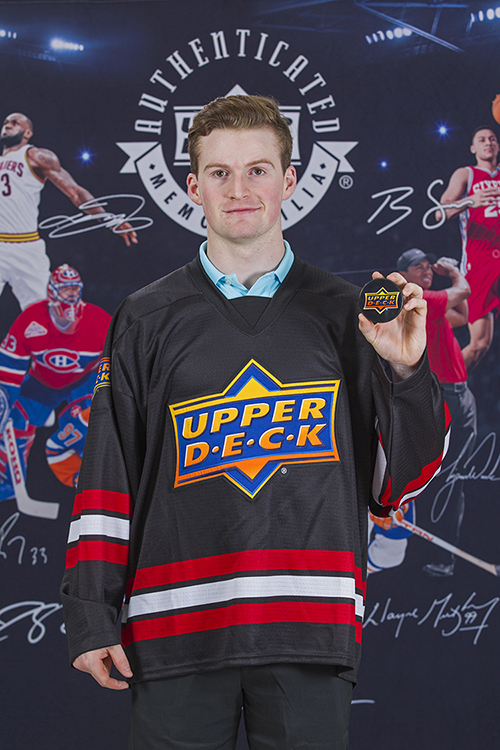 Currently projected to be the first pick in the 2020 NHL Draft, Lafrenière's resumé is already strong. In 2017-18, as a 16-year-old rookie with the QMJHL's Rimouski Océanic, he scored 42 goals and added 38 assists in 60 games. Lafrenière has represented Canada in international play on several occasions, including the 2019 World Junior Championships.
"This is an exciting time in my career, and I look forward to working with Upper Deck for many more years to come," Lafrenière said via press release.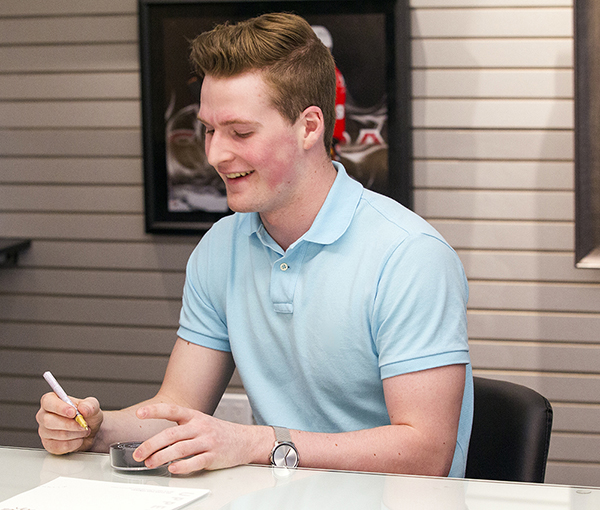 As far as Alexis Lafrenière hockey cards go, he has already appeared in a couple of sets. The first was 2017-18 Upper Deck CHL, which also includes an autograph. He's slated to be in 2018-19 Upper Deck CHL Hockey as well. Lafrenière is also in 2018 Upper Deck Team Canada Juniors. He'll be in the 2019-20 set, which is scheduled to come out in August.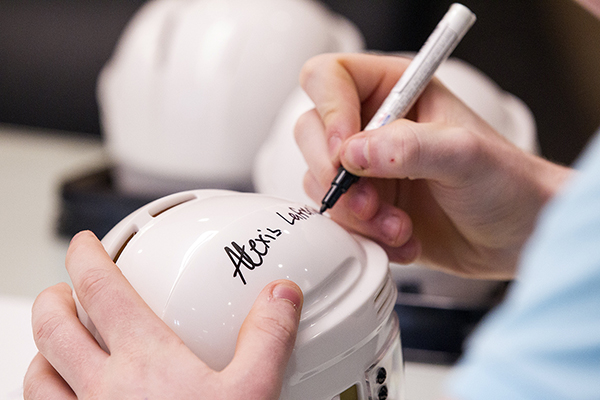 A variety of Lafrenière autographed memorabilia pieces are already on the Upper Deck online store. These include Upper Deck Authenticated jerseys, pucks and photos. Both junior and international hockey are available.
Lafrenière joins Connor McDavid, Wayne Gretzky and Patrick Roy as other Upper Deck spokesmen from the world of hockey. Looking to other sports, their roster also includes Michael Jordan, LeBron James, Serena Williams, Tiger Woods and Ben Simmons.